Actually, we can say that Popsicle is neither ice cream nor sorbet. You can mix both and make wonders. The taste of fruits combined with creamy yogurt is like a dream! Also, you can adjust the calorie content or the fruit ratio if you want! These homemade 3 Ingredient Creamy Blackberry Popsicles are healthy and great for summer days.
Blackberry, which is an appealing summer fruit, is widely used in cooking and confectionery. With the arrival of summer and blackberry season, many people prepare delicious recipes from blackberry jam to desserts and ice cream. So take advantage of blackberry season in the kitchen this summer and make these blackberry pops. Just like these saffron ice cream pops, these blackberry popsicles are a favorite.
What You Need To Make Blackberry Popsicles
Blackberry
Vanilla yogurt
Sugar
Tips To Make Blackberry Yogurt Pops
If you usually make a lot of popsicles at home, you need a few popsicle molds.
You can also use maple syrup or honey instead of sugar.
You can also use frozen blackberries instead of fresh ones.
Popsicles can be combined with a variety of fruits such as raspberries, strawberries, blueberries and… and even bananas that go well together.
To make popsicles, I usually use silicone molds that come in a variety of shapes, are easy to wash, and make ice pops easy to remove.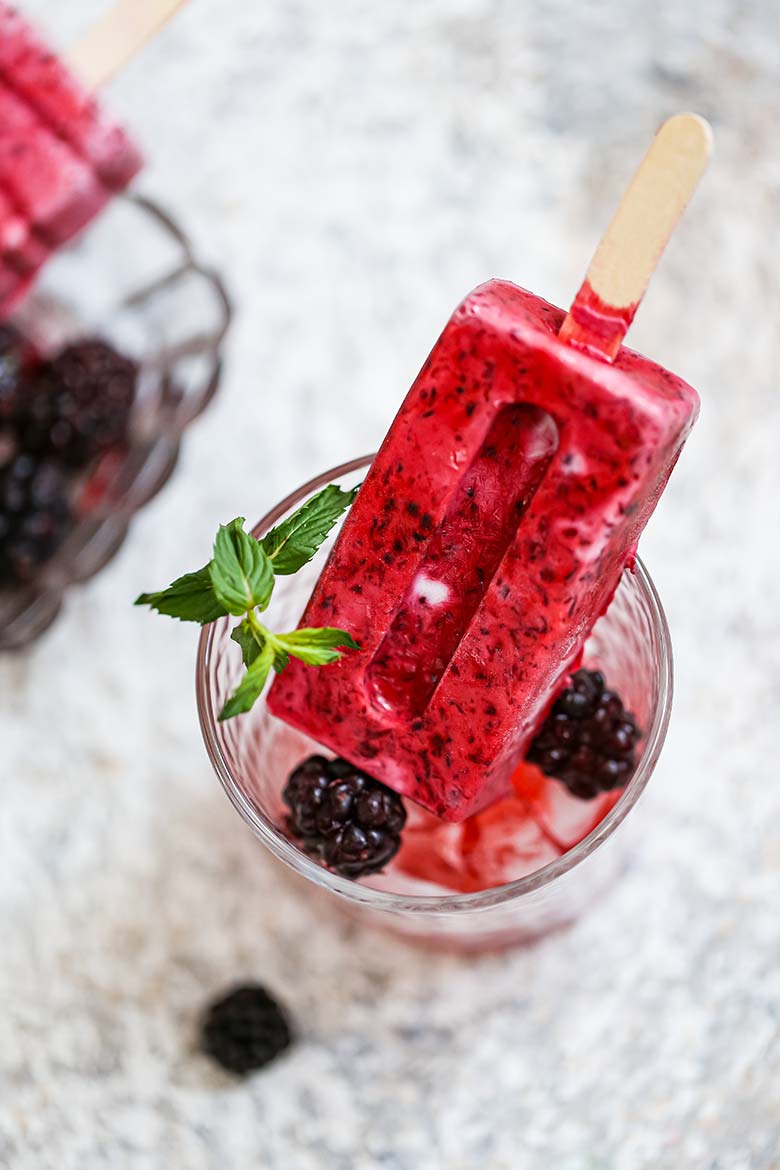 Did you like the blackberry popsicles recipe? Leave your comment below and If you make this recipe, be sure to tag your photos #yummynotes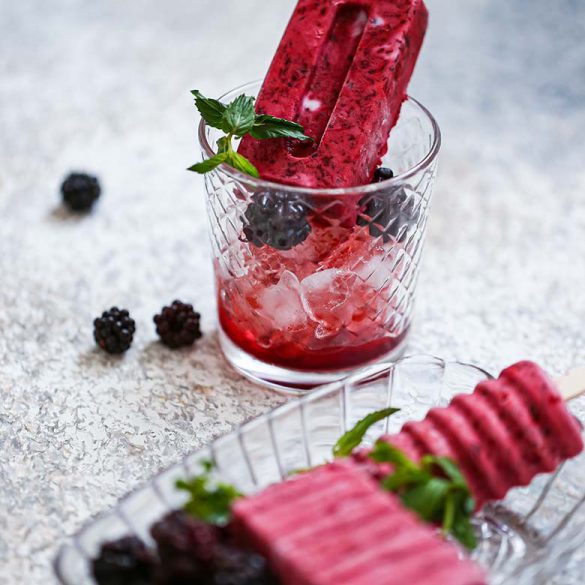 Ingredients
1 cup black blackberries

2 cups vanilla yogurt

3 tablespoons sugar
Instructions
Step 1
Put blackberry, vanilla yogurt, and any sweetener you like in the mixer. Mix until soft and smooth.
Step 2
Pour the mixture into the mold and place ice pop sticks.
Step 3 
Put the popsicles in the freezer for at least three hours to set completely.
Did You Make This Recipe?