Persian cuisine is known for its bold and rich flavors, comforting blend of spices, and unique combinations of ingredients.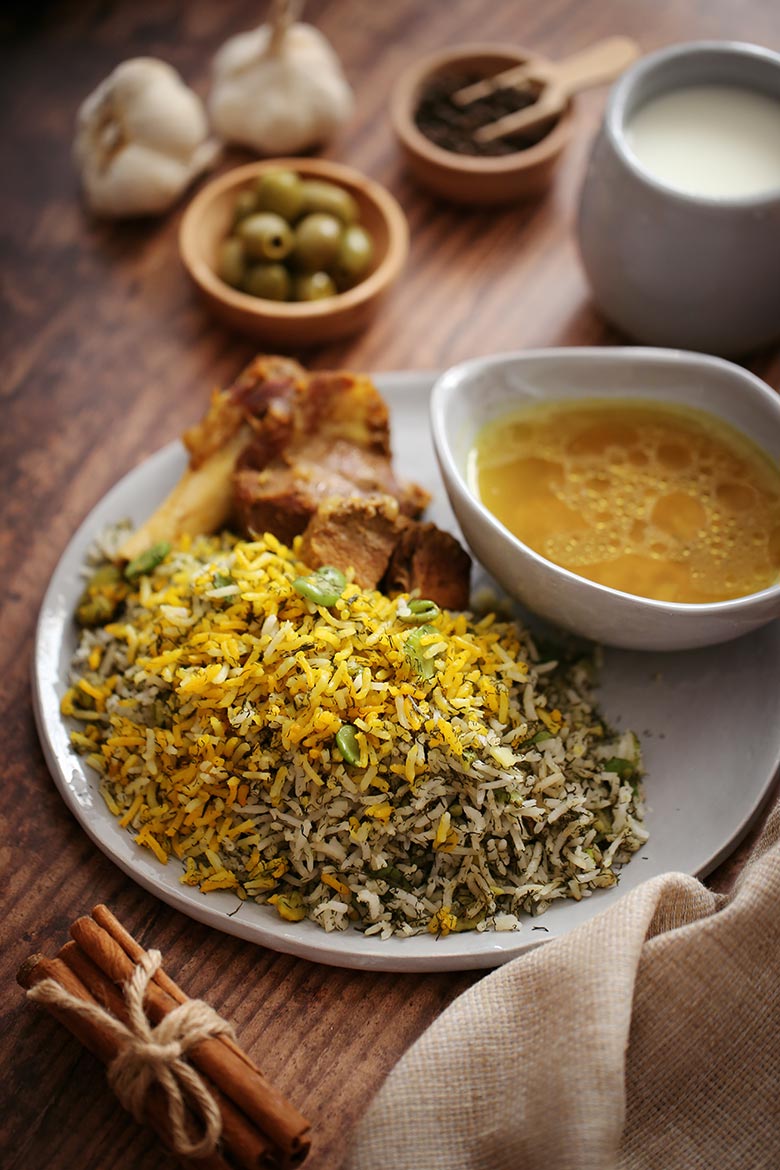 Baghali Polo Recipe
Baghali Polo Ba Mahiche or Persian dill and fava bean Rice is one of my favorite Persian dishes that is unbelievably flavorful. It is usually served at parties or wedding ceremonies. A delicious rice-based dish that is served with chicken, lamb shanks, lamb neck, or minced beef.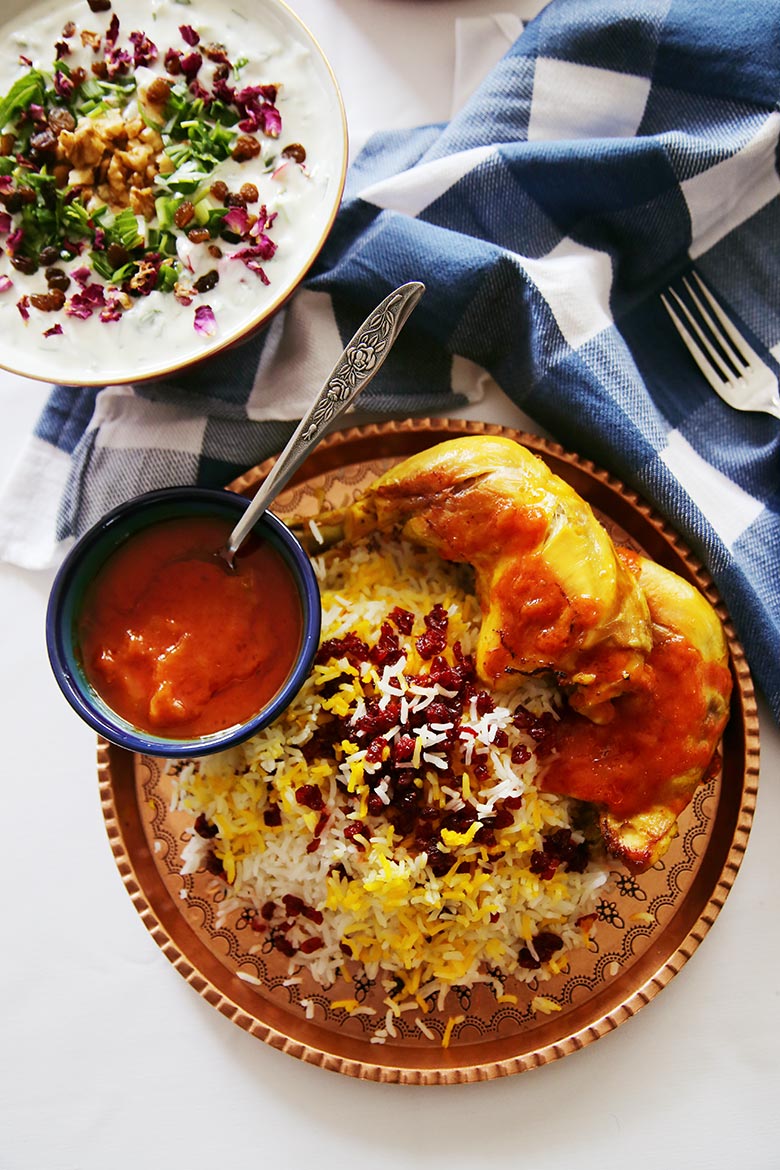 Zereshk Polo Morgh Recipe
Zereshk Polo Morgh is one of those dishes that one would try while exploring Persian cuisine. It's a staple dish on almost every Persian restaurant menu. Tender chicken pieces cooked in tomato paste sauce served with saffron rice and sauteed barberries.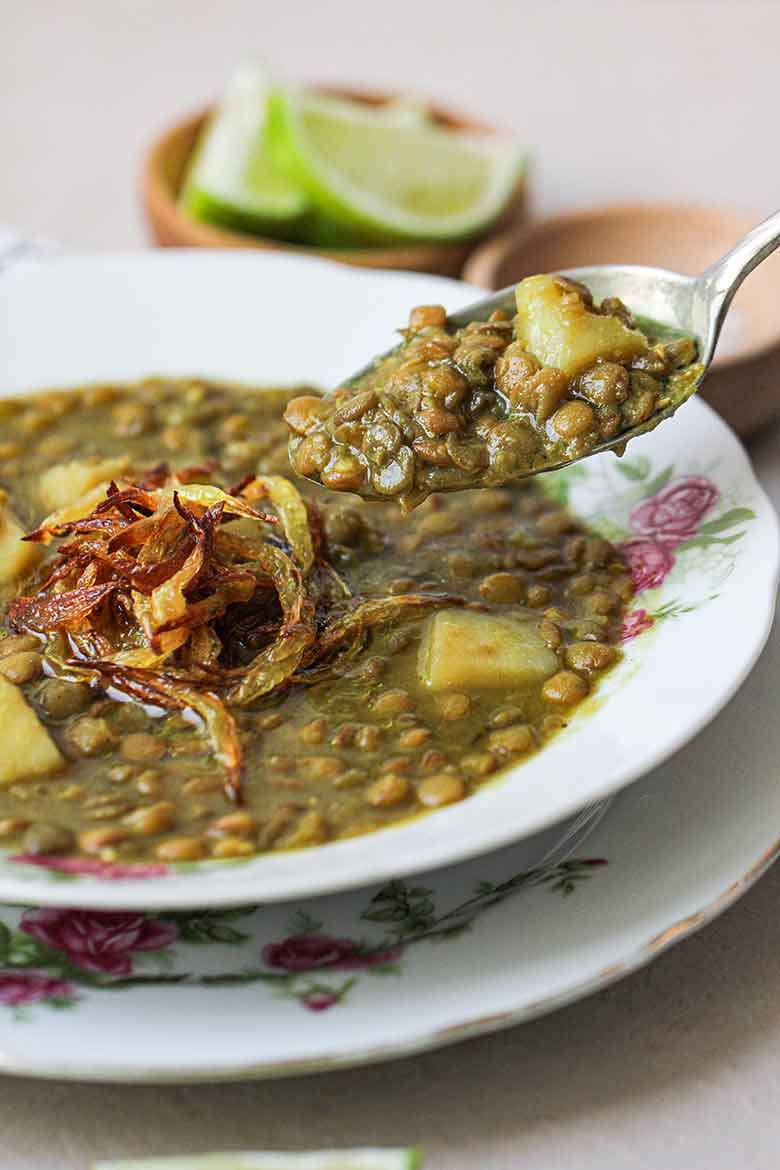 Adasi Recipe
Adasi or Persian lentil soup is a hearty and comforting dish Soups, made with lentils, potatoes, and spices. in addition to being tasty, Adasi has a simple and hassle-free recipe.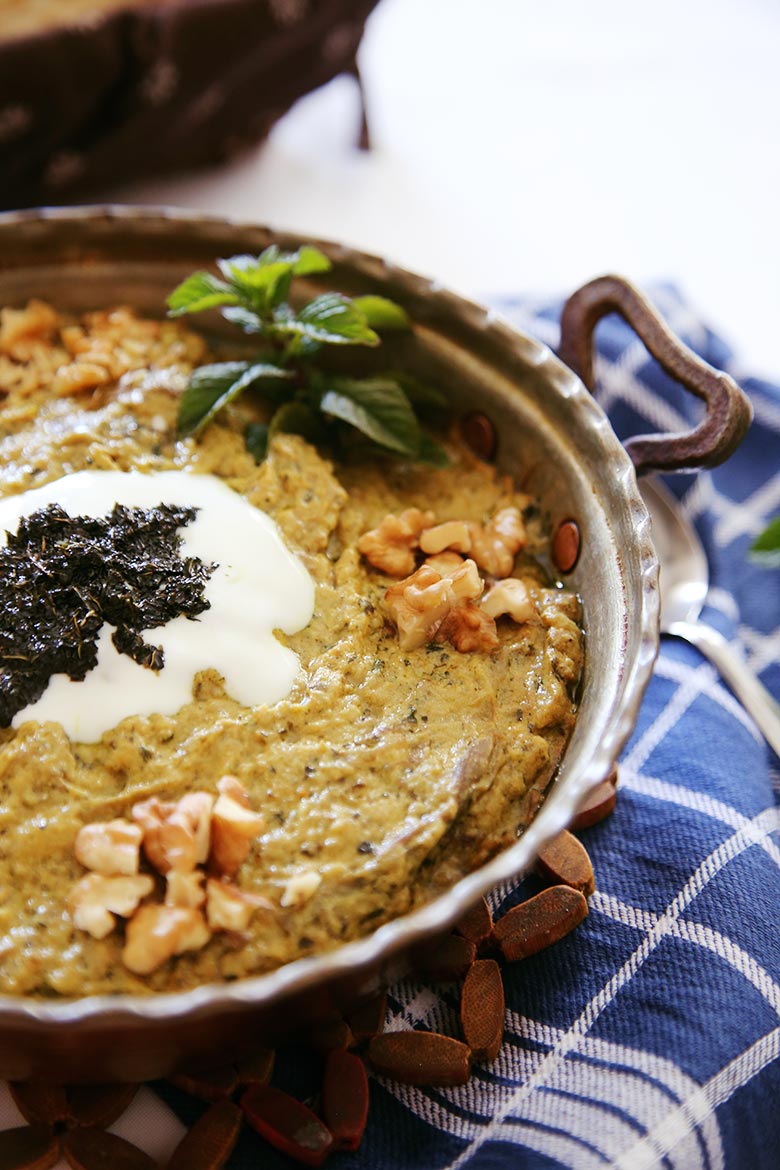 Kashke Bademjan Recipe
Smoky, savory, and creamy eggplant dish traditionally made by mixing grilled eggplants, fried onions and garlic, Kashk (yogurt whey), and dried mint. Kashke Bademjan is one of the irresistibly delicious traditional Iranian foods, which is nowadays cooked with various methods and even is a staple of Persian gatherings and dinner tables.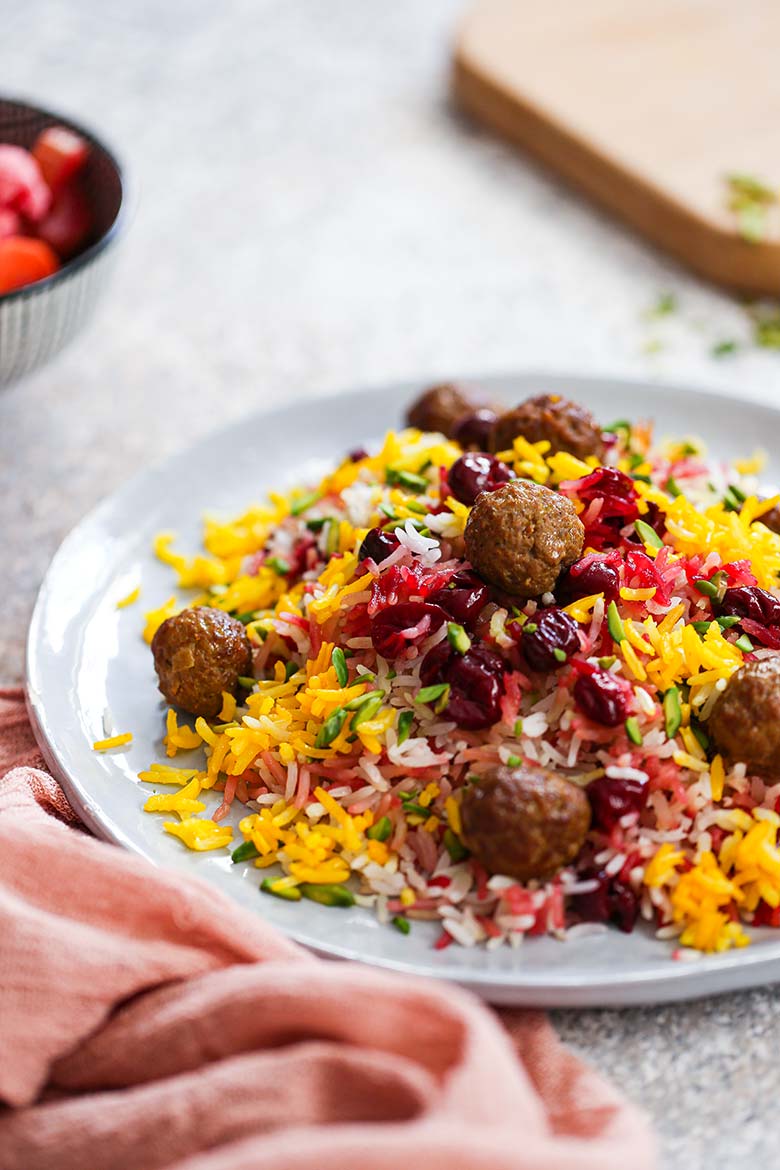 Albaloo Polo Recipe
Albaloo Polo or Sour Cherry Rice With Meatballs is one of the most famous Persian dishes, which is very tasty, vibrant, and nutritious. This dish is perfect for a spring/early summer meal because you can easily find sour cherries in local grocery stores. Of course, you can freeze sour cherries to enjoy this dish all year!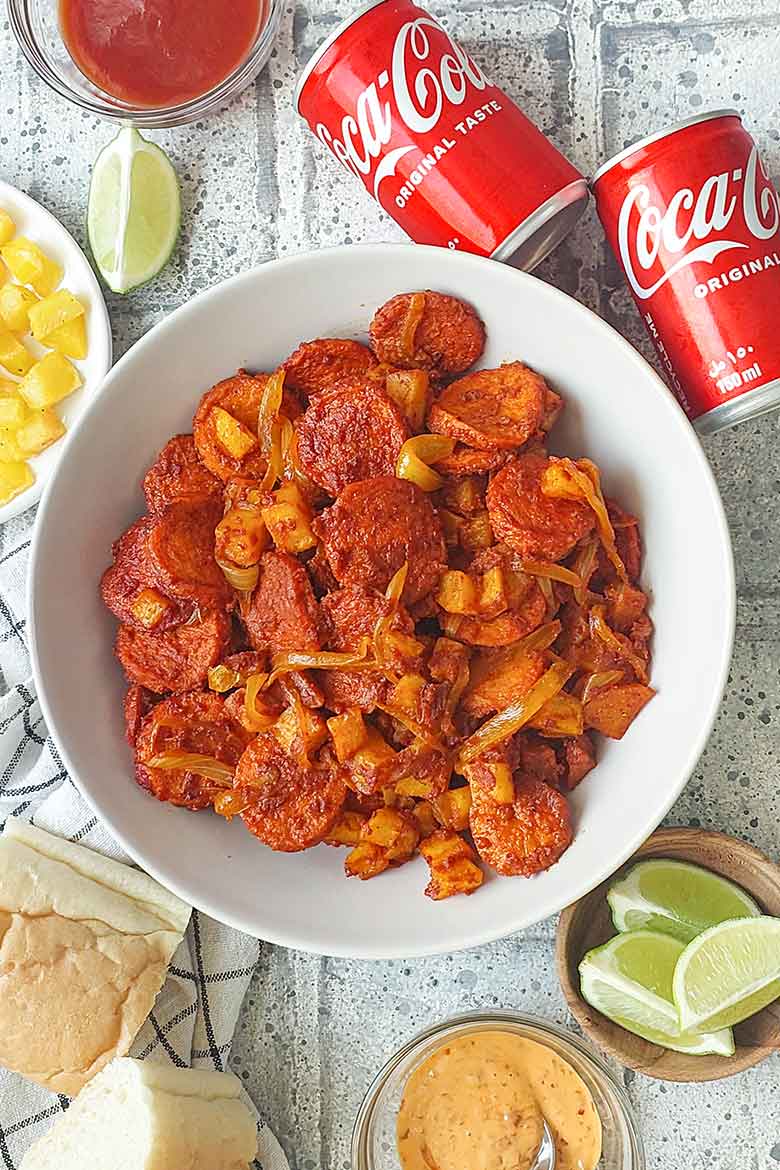 Sosis Bandari Recipe
Sosis Bandari or Persian sausage with potatoes is a simple and budget-friendly dish that you can serve for brunch, lunch, or dinner. It combines sausages, onion, potato, and tomato paste. It's an easy and flavorful meal that takes only 30 minutes to make on the stovetop.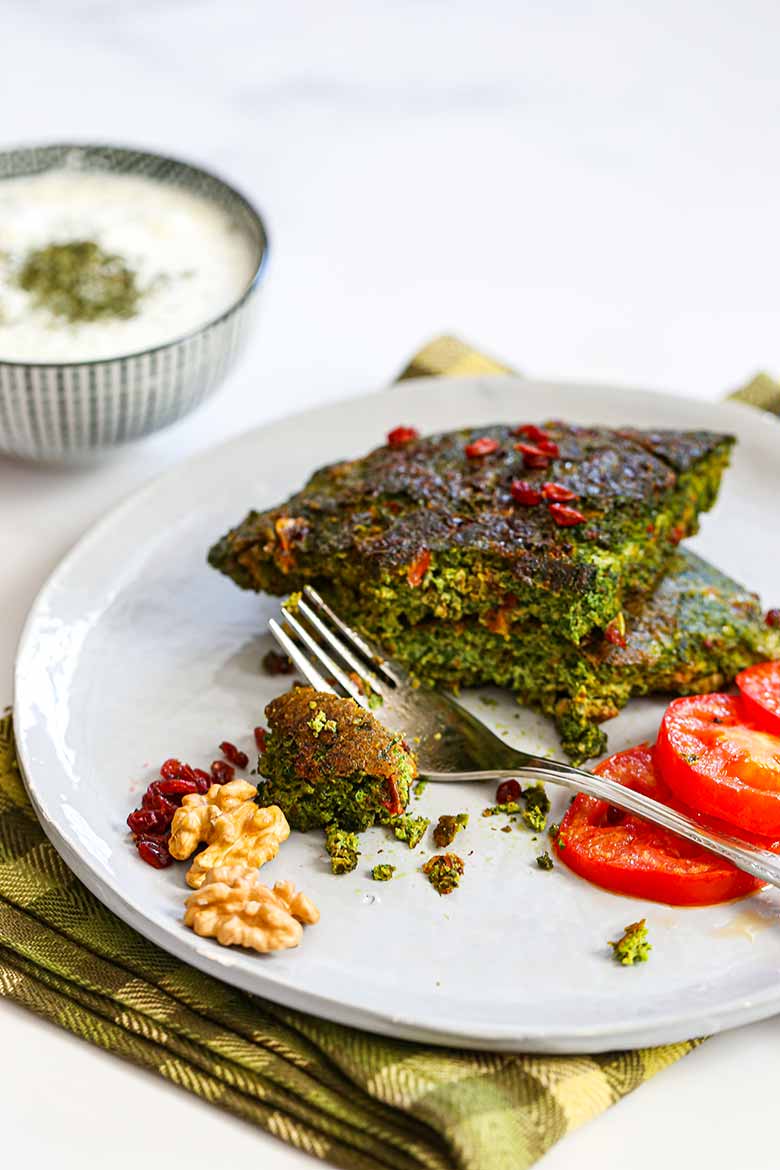 Kookoo Sabzi Recipe
Have you ever tried Kookoo Sabzi or the Persian herb frittata? A popular dish in Iran made with eggs mixed with a whole bunch of chopped herbs. The mixture is then poured into a hot skillet with sizzling oil and cooked until the eggs are set.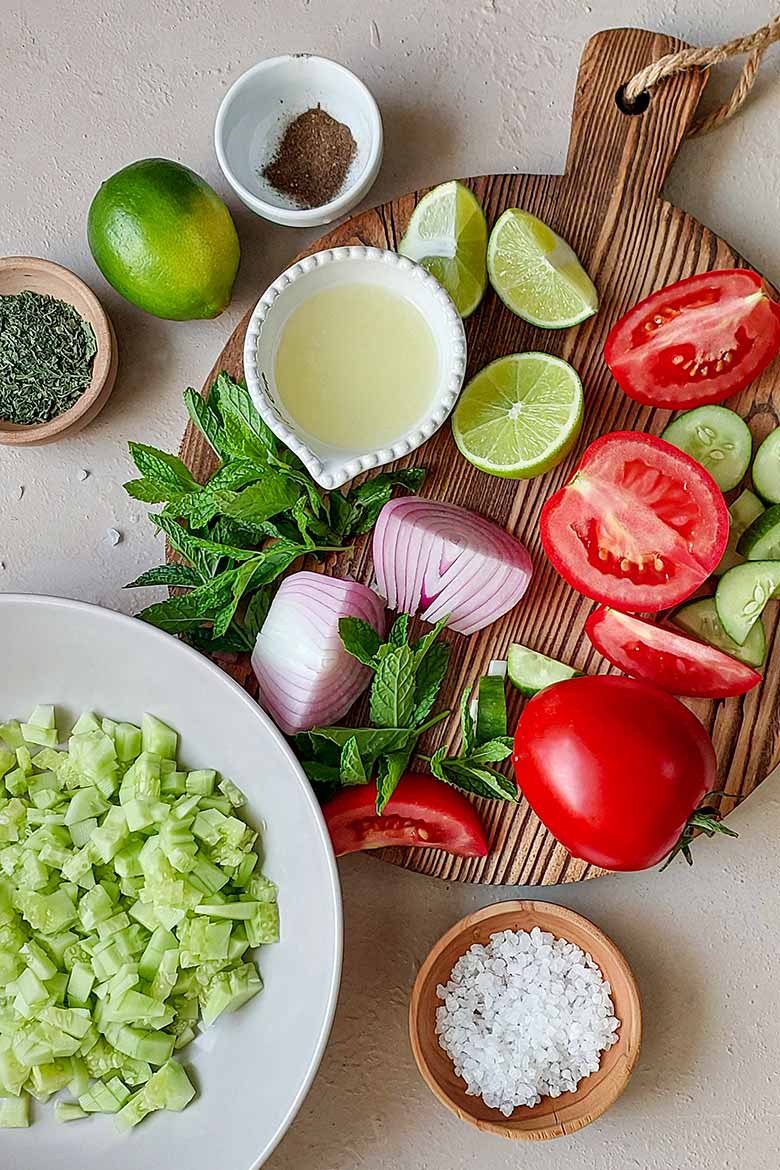 Salad Shirazi Recipe
Salad Shirazi (Persian cucumber and tomato salad) is a light, simple, delicious salad packed with fresh vegetables and herbs. This salad is a great option for serving along with Persian and Middle Eastern dishes.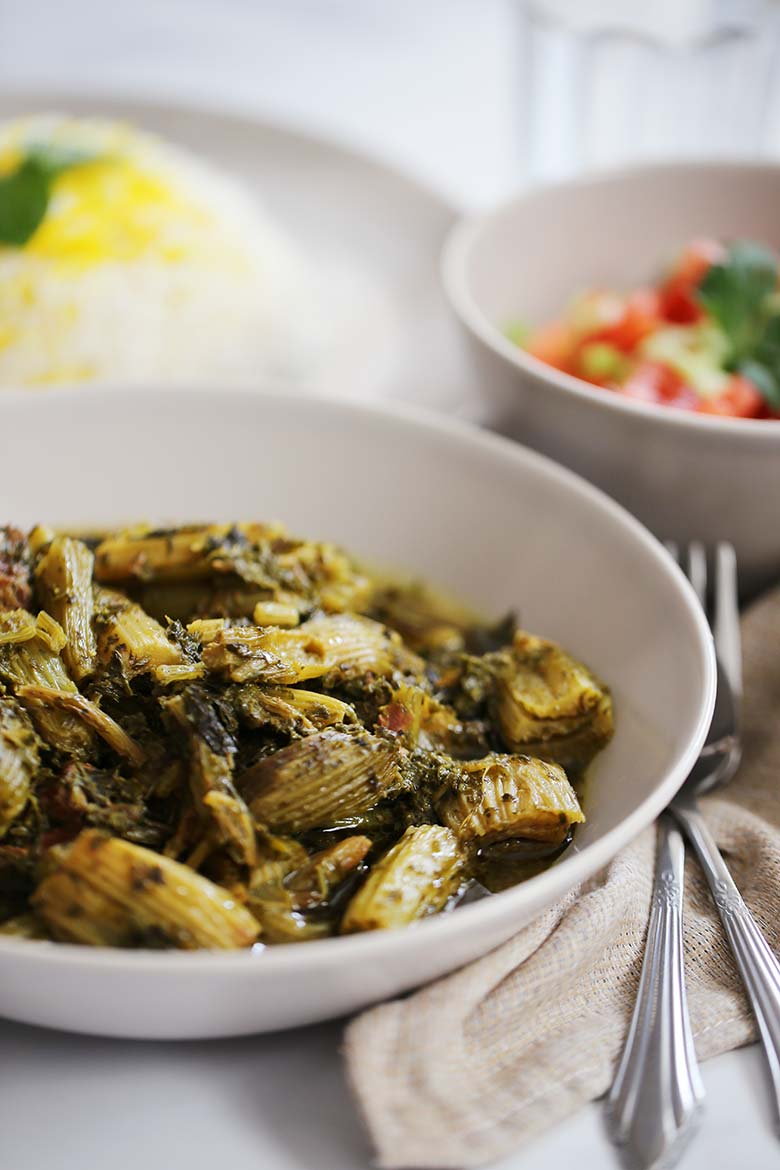 Khoresht Karafs Recipe
Khoresht Karafs or Persian celery stew is a dish made with celery as the main ingredient. Loaded with tender beef, perfectly cooked celery pieces, and fragrant herbs.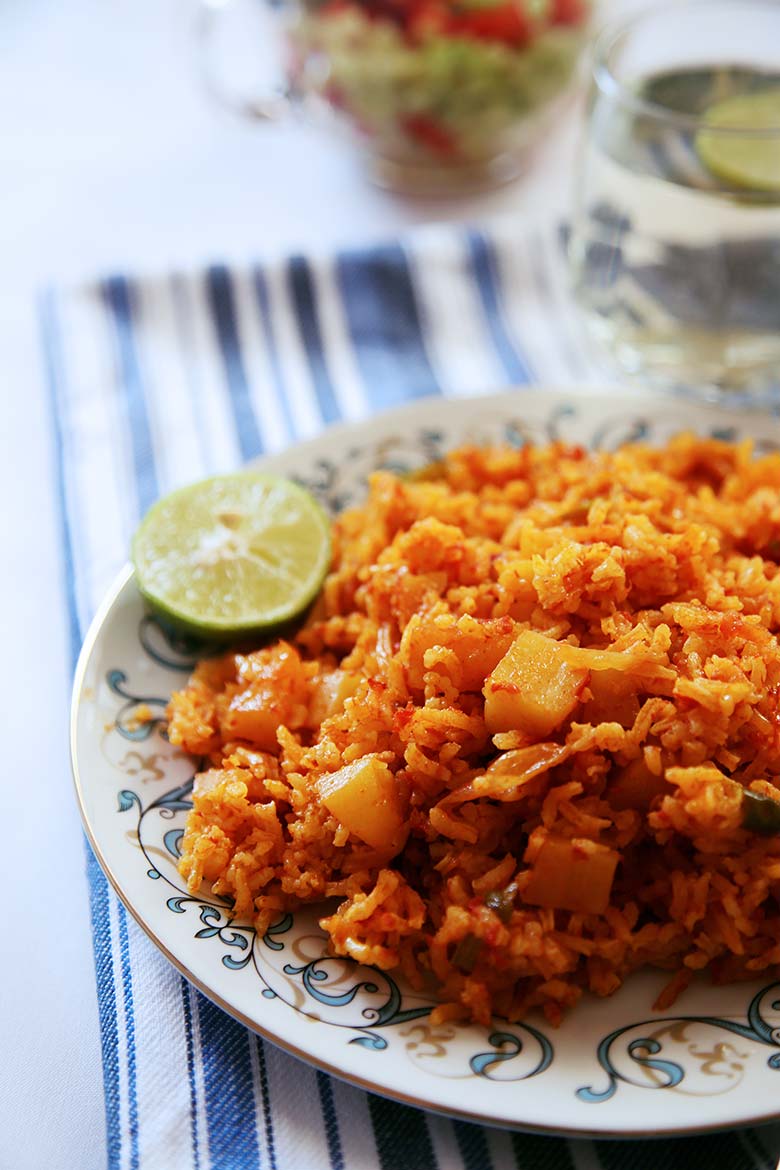 Estamboli Polo Recipe
Estamboli Polo or Persian tomato rice is one of the easiest rice dishes that you can make with simple kitchen staple ingredients. If you're tired of plain rice! Well, so, this recipe is for you!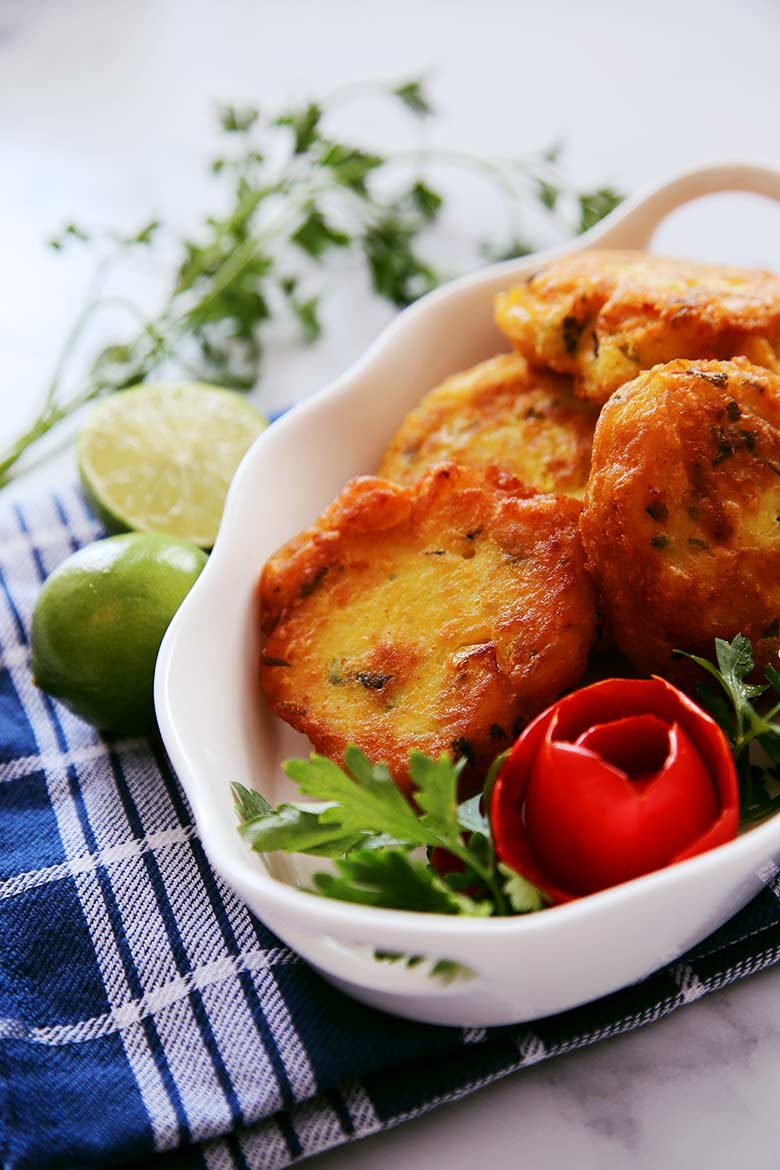 Kookoo Sibzamini Recipe
Crispy on the outside, tender and soft on the inside, these Persian potato patties (Kookoo Sibzamini) are delicious and easy to make. If you are interested in Persian dishes, you must know that most of them are served with rice but Kookoo Sibzamini is an exception. A quick meal for dinner or lunch served with bread.