Persian desserts are known for their rich flavors, delightful aromas, and mouthwatering sweetness. Their combination of simple yet flavorsome ingredients comes together beautifully to create a symphony of textures and tastes. So here they are, my top 11 best Persian dessert recipes!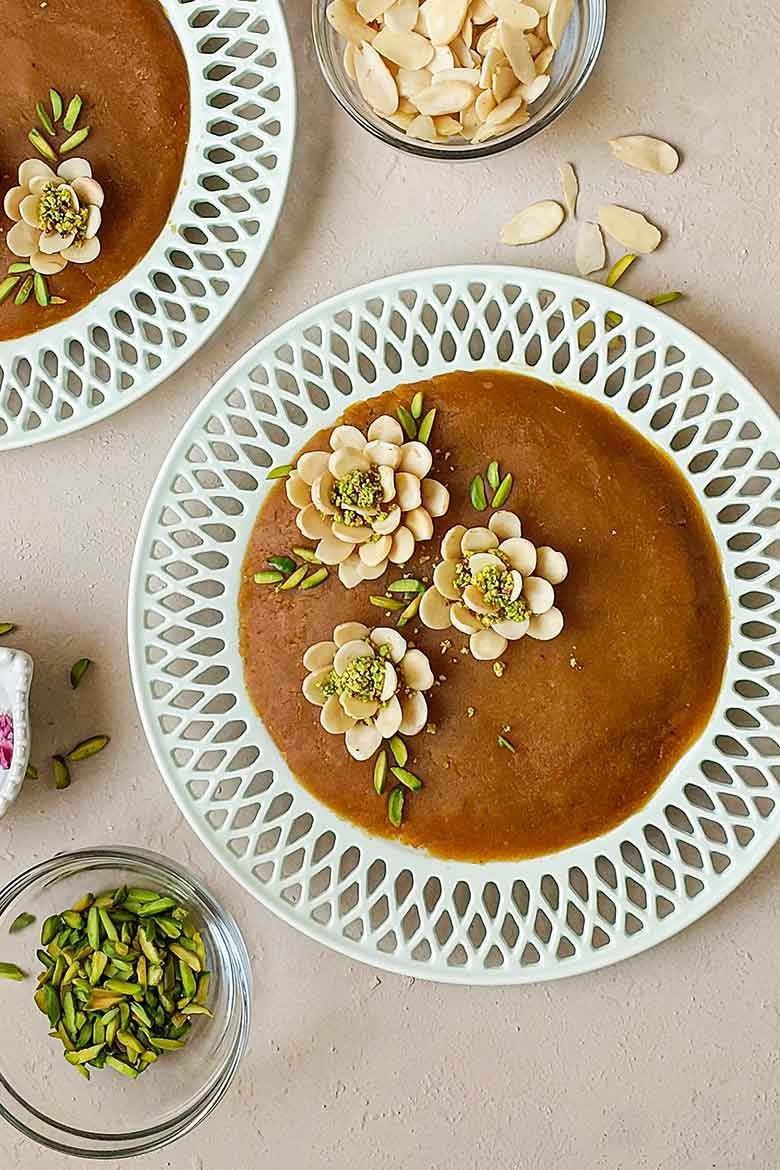 Persian Halva 
Persian Halva is rich, bursting with aroma, and fudge-like confectionery typically made of white wheat flour, sweet saffron rose water syrup, and oil. Each bite is a symphony of flavors, with a melt-in-your-mouth texture that will leave you wanting more.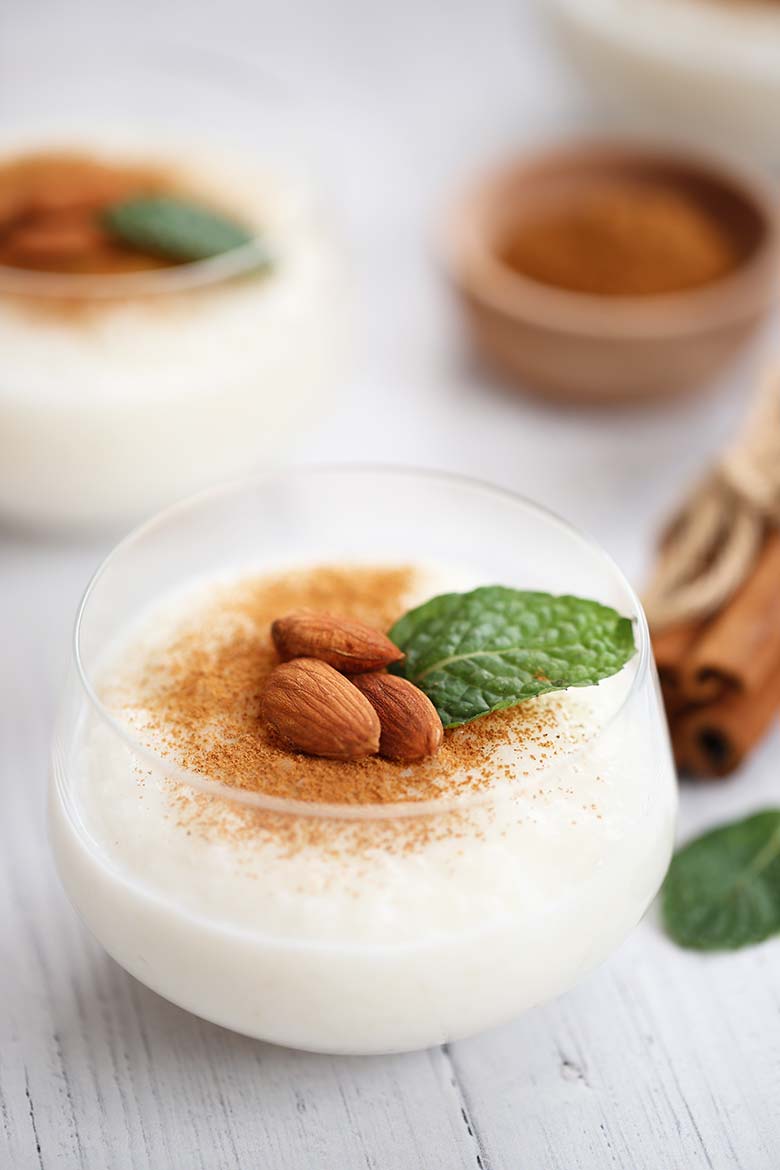 Shir Berenj
Shir Berenj is a creamy and luscious Persian pudding made from rice, sugar, and milk. Brighten up your morning with a bowl of warm Persian rice pudding or serve it chilled as a sweet dessert.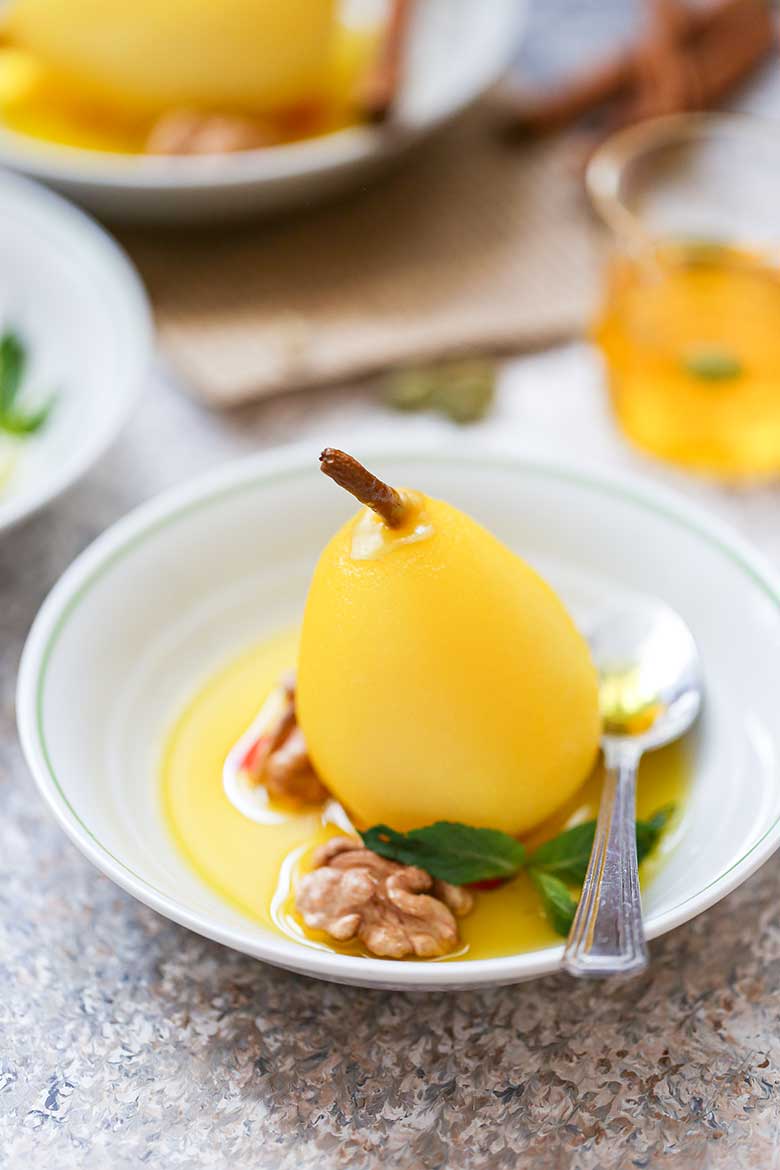 Saffron Poached Pears
Saffron poached pear is a simple, bright yellow-colored, and rich dessert that can not be easily missed. This saffron poached pears recipe is alcohol-free, elegant looking, packed with flavors, and easy to make.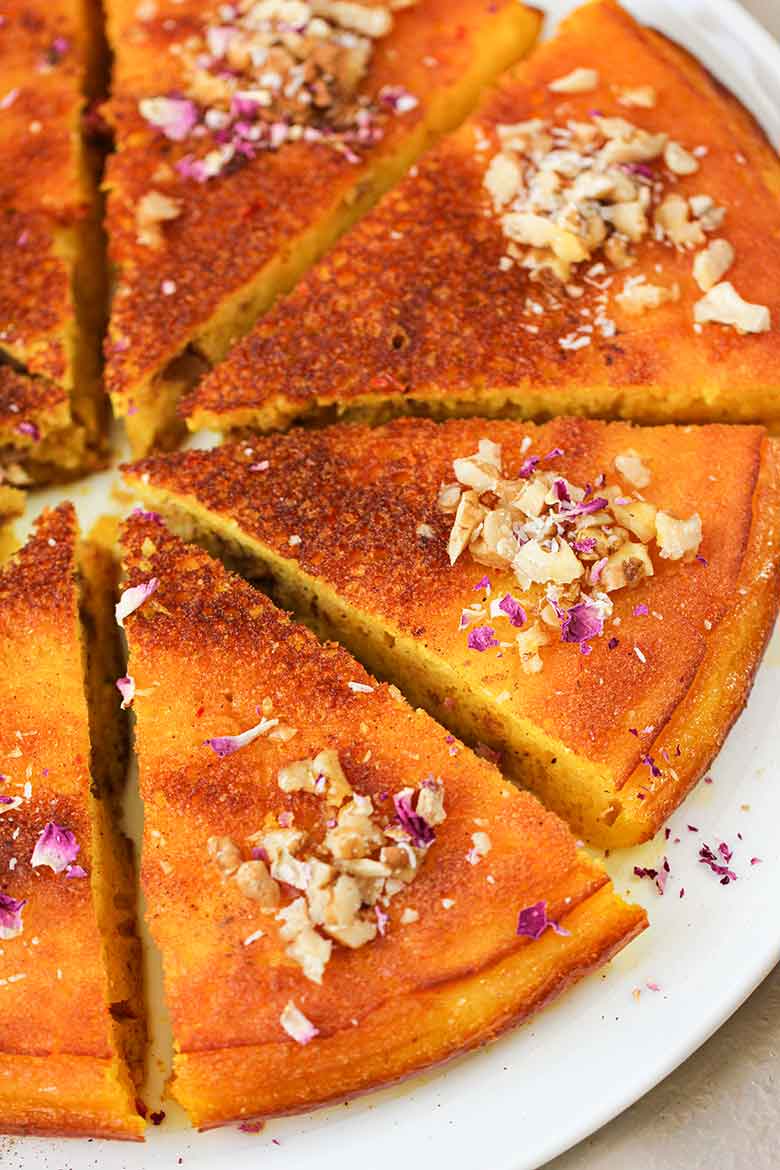 Khagineh Recipe
Khagineh or sweet omelet is a delicious breakfast, which is more popular in the cities of northwestern Iran. Khagine (also called Gheyganakh in Azeri) is irresistibly delicious, easy to make, and customizable with different fillings to suit any taste preference.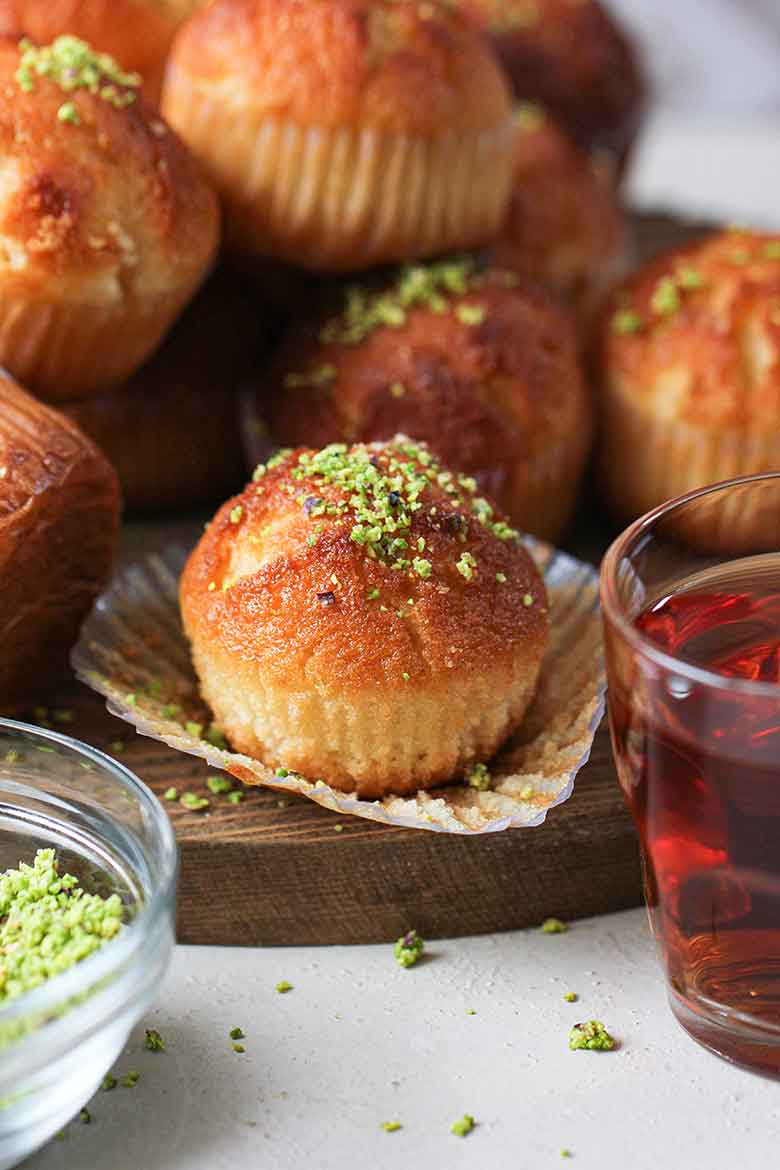 Cake Yazdi
Cake Yazdi or Persian cardamom muffins are traditional and individually portioned cakes that originate in Yazd, Iran. Baking these muffins is connected with customs and rituals in Yazd. Egg, sugar, ghee or vegetable oil, flour, salt, baking soda, baking powder, yogurt, rose water, and cardamom are the key ingredients for baking these soft and fragrant muffins.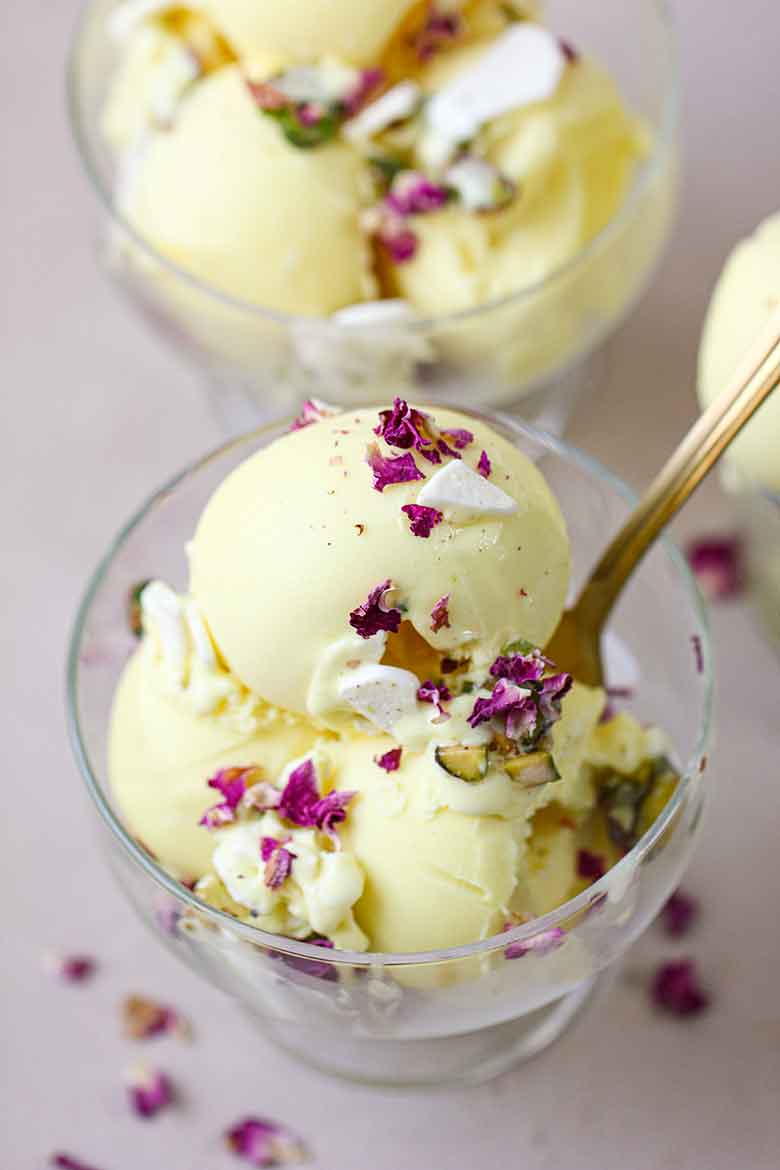 Bastani Sonnati
Persian desserts are usually light and delicious. Some of these desserts, such as Khagineh, Shole Zard, and halva, are easy to make, and others, such as baklava, require more time and patience. Persian saffron ice cream or Bastani Sonnati is one of those delicious Persian desserts that you must try at least once in your lifetime.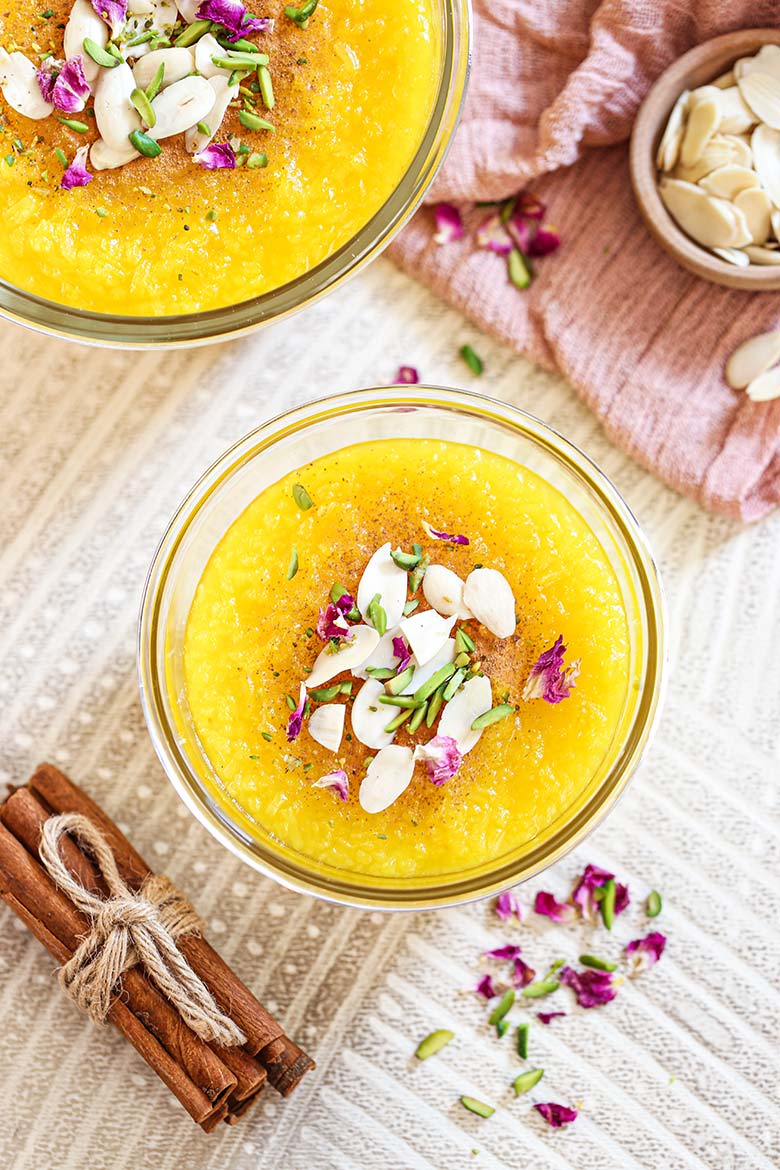 Sholeh Zard
Sholeh Zard, also known as Persian saffron rice pudding, is a traditional dessert that originated in Iran. It is a rich and aromatic dessert made with saffron, rosewater, rice, sugar, and cardamom and garnished with cinnamon powder, slivered pistachios, and almonds.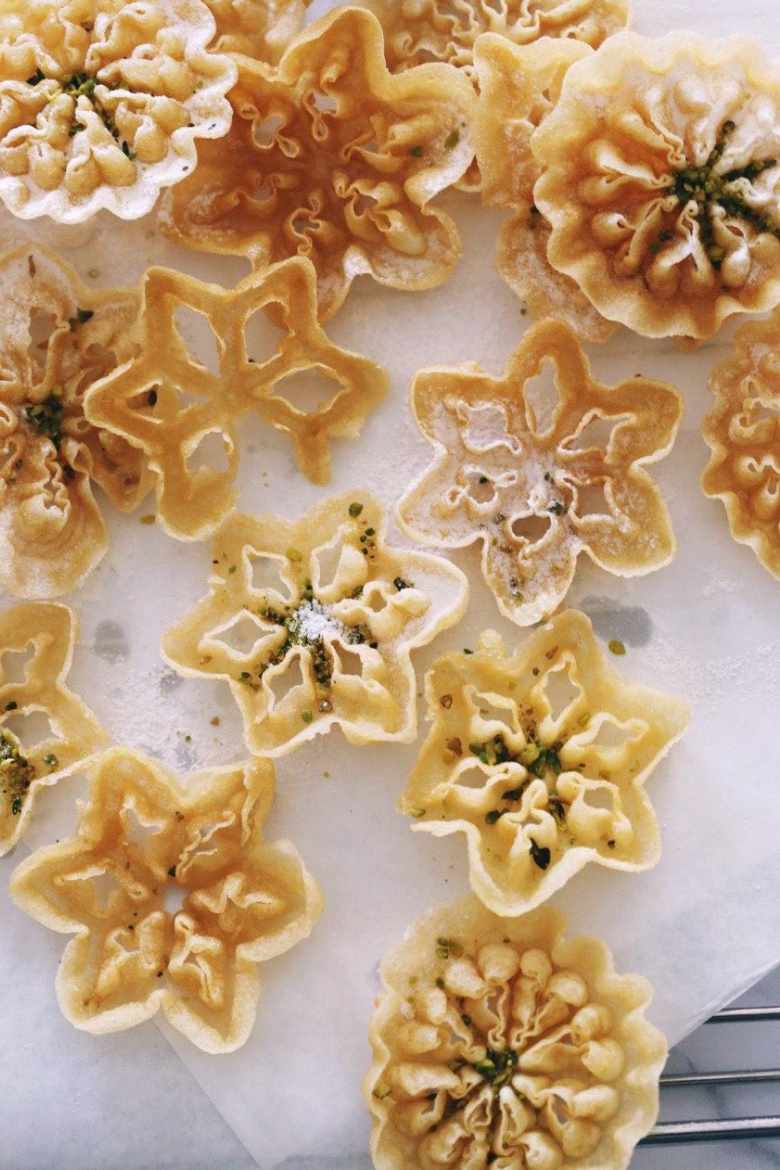 Nan Panjereh
Rosette cookies are crispy and delicious treats that originate in Scandinavia. Rosettes are traditionally made during Christmas time. There's a Persian version of these cookies called Nan Panjereh or Shirini Panjereh'i. To make Nan Panjereh, rose water, starch, and rice flour are used. In Iran, Shirini Panjereh'i is prepared and served on Nowruz days.
Did you like these Persian dessert recipes? Leave your comment below and If you make this recipe, be sure to tag your photos #yummynotes