Nutella is without a doubt one of the most beloved hazelnut spreads. The creamy texture, sweet cocoa, and hazelnut aroma make Nutella a world-famous treat. Here is a list of my best Nutella recipes!
Best Nutella Recipes
Surely, when you hear the brand name "Nutella", you imagine a breakfast table in your mind. But in addition to the Nutella toast, there are other delicious desserts and drinks that taste like Nutella and you can try them.
Nutella Milkshake Recipe
Nutella milkshake is a delicious beverage that you can prepare in a very short time when you want to cool off or when you want to serve a refreshing, sweet drink to your friends. let's start by taking a look at the ingredients you need… {Get The Recipe Here}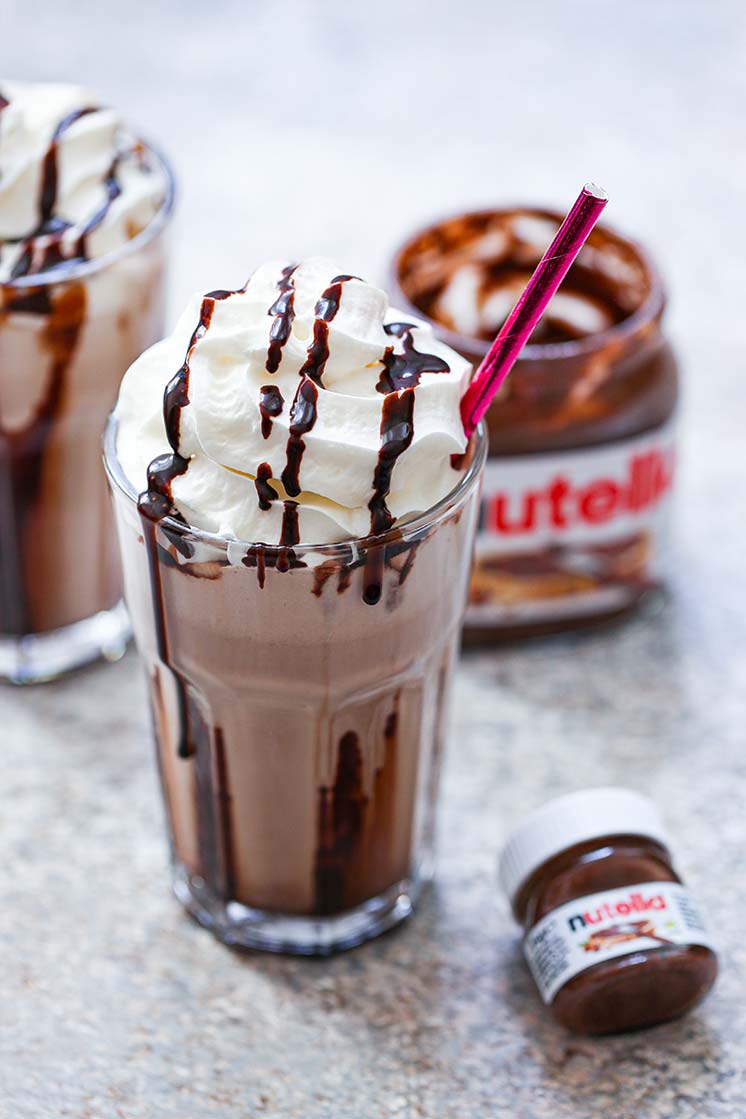 Nutella Muffins Recipe
Tender and soft Nutella muffins bursting with chocolate flavor. These muffins with melt in your mouth texture and is great for snacks, tea, and afternoon coffee. Nutella muffins don't take long to make and you can make them at home in a few steps! {Get The Recipe Here}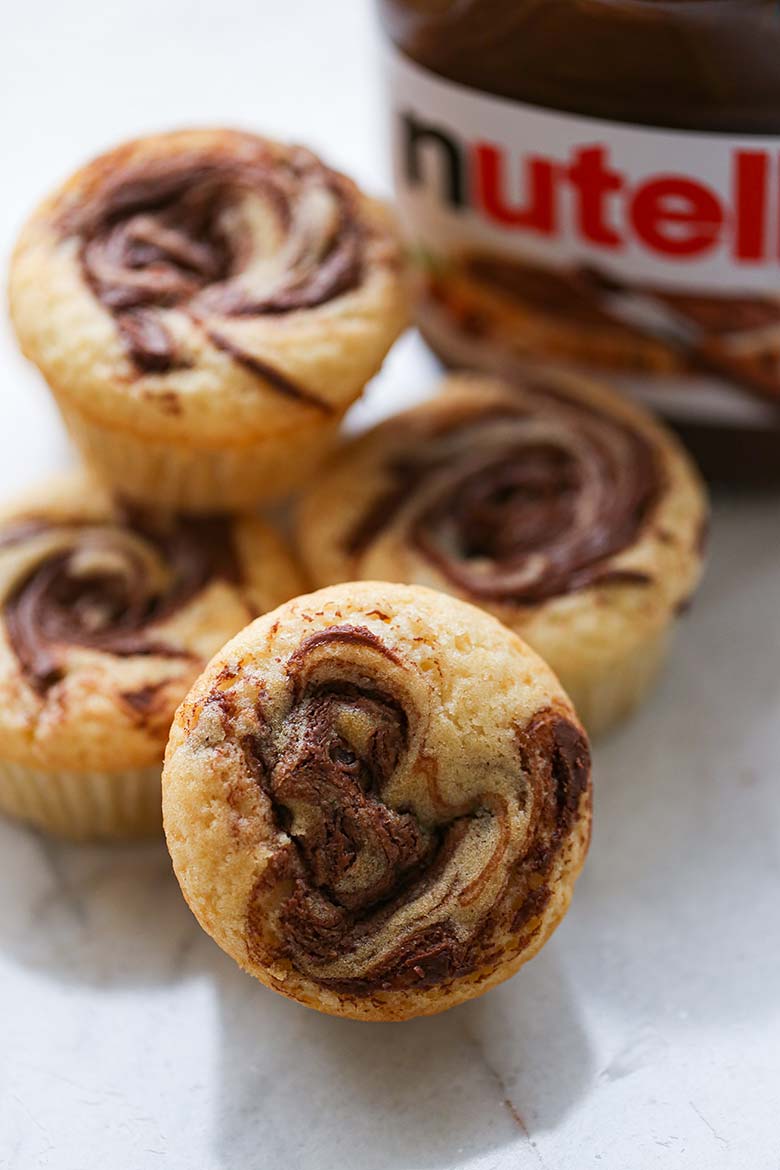 Nutella Hot Chocolate Recipe
Hot chocolate is one of those thick and rich chocolate-flavored drinks that you can not ignore. To make hot chocolate, they usually use melted chocolate and cocoa powder, hot milk, or water. How to add a little variety to a classic hot chocolate recipe and add a little hazelnut and Nutella flavor to it. If you love chocolate-based drinks, then you're going to have to make this Nutella hot chocolate. {Get The Recipe Here}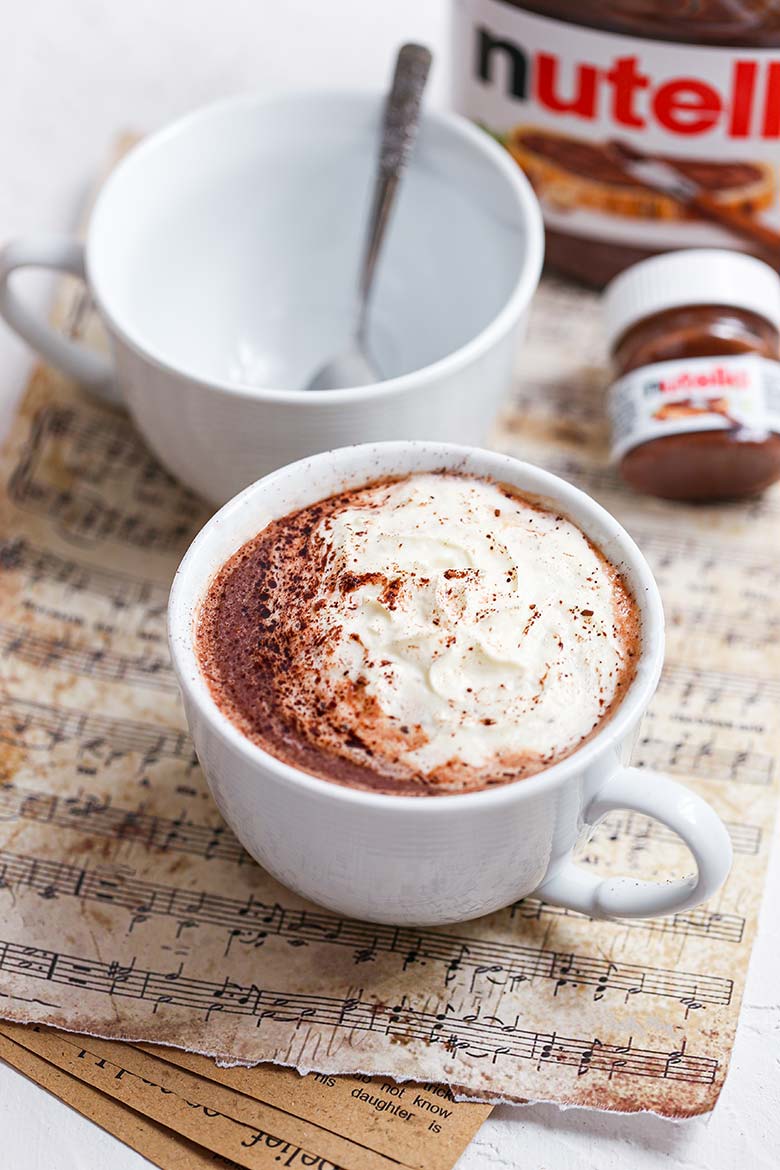 Nutella Pudding Recipe
Nutella pudding is one of those desserts that can be included in everyone's favorite list. The creamy texture and rich taste of chocolate and hazelnuts of this dessert are so good that they can not be rejected. The recipe for this dessert is very simple and can be prepared in less than 15 minutes. {Get The Recipe Here}
Nutella Overnight Oats Recipe
Overnight oats are one of those options that are both filling and you can prepare them the night before. If you are one of those people who love chocolate spreads, then the Nutella overnight oats will definitely find a special place in your favorites list. {Get The Recipe Here}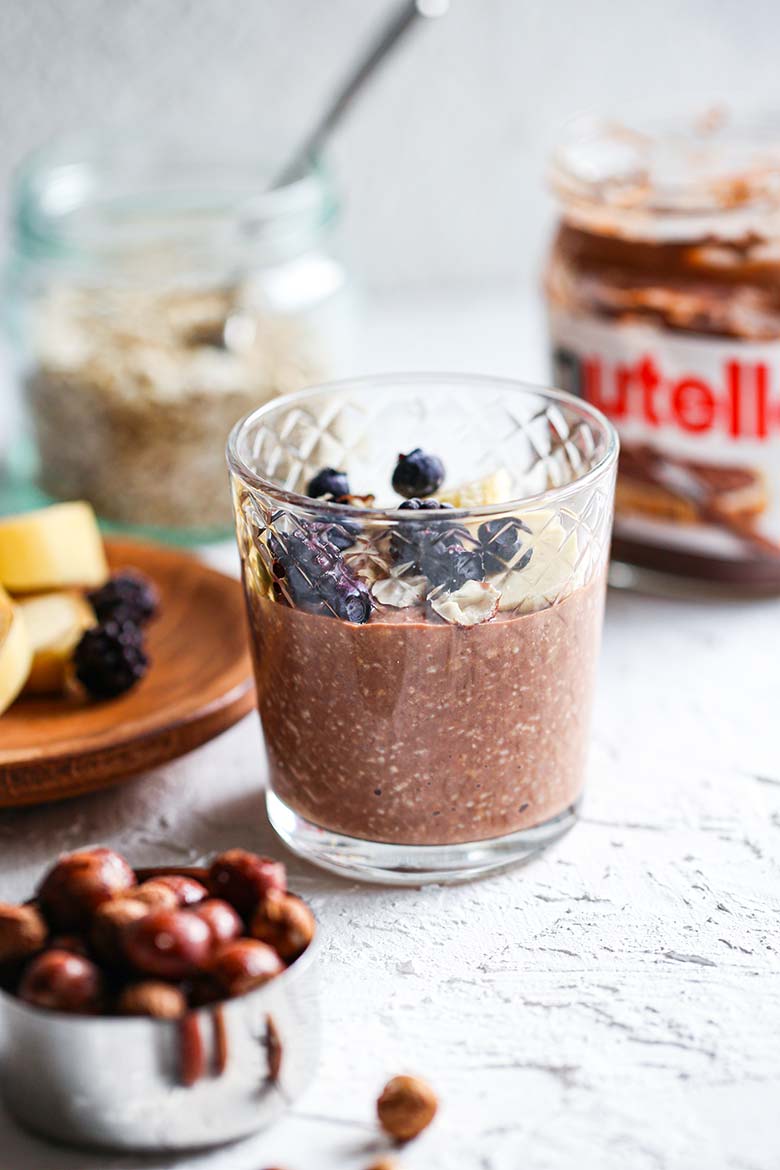 Nutella Coffee Recipe
This 2 minutes warm and cozy coffee and Nutella flavored drink is super simple to make and perfect for a winter evening. I usually make Nutella coffee when I like to add a little variety to my afternoon drink. All you need is a spoonful of Nutella and coffee. {Get The Recipe Here}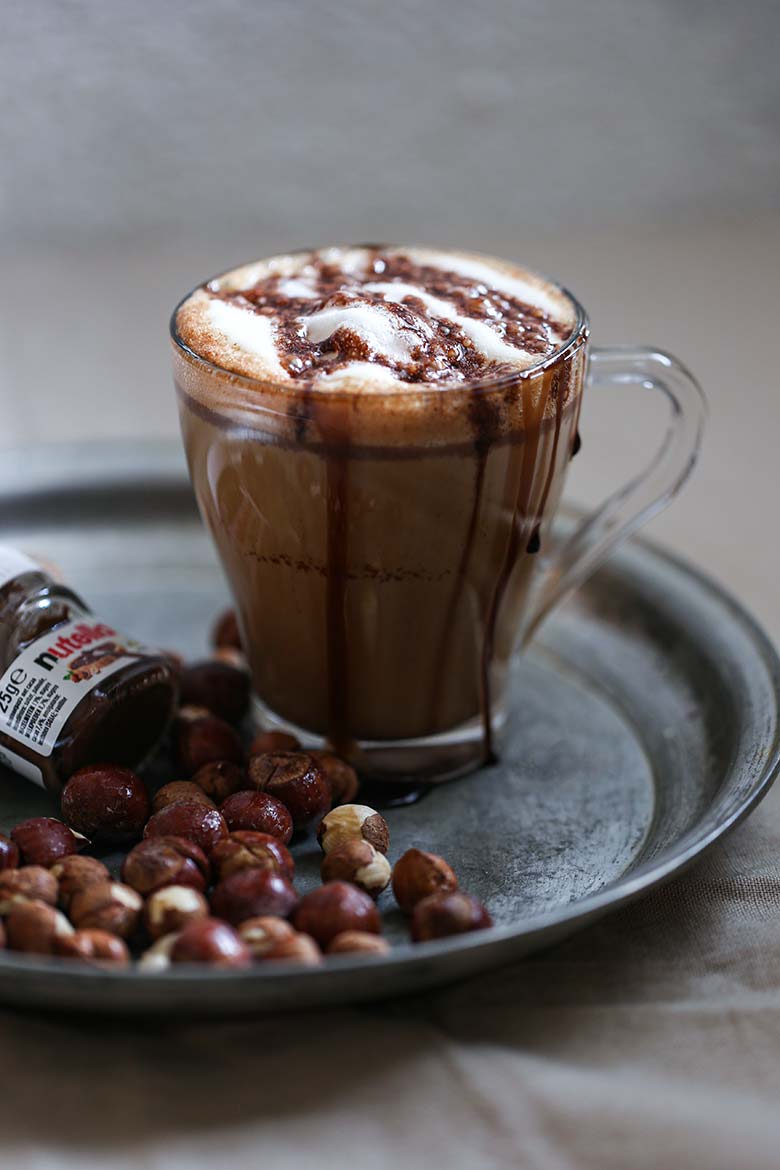 Nutella Pancakes Recipe
I am sure you will love the wonderful Nutella-filled pancakes recipe for breakfast and tea time. Soft and fluffy pancakes filled with Nutella are great for a weekend breakfast table. You can't get enough of these Nutella pancakes. {Get The Recipe Here}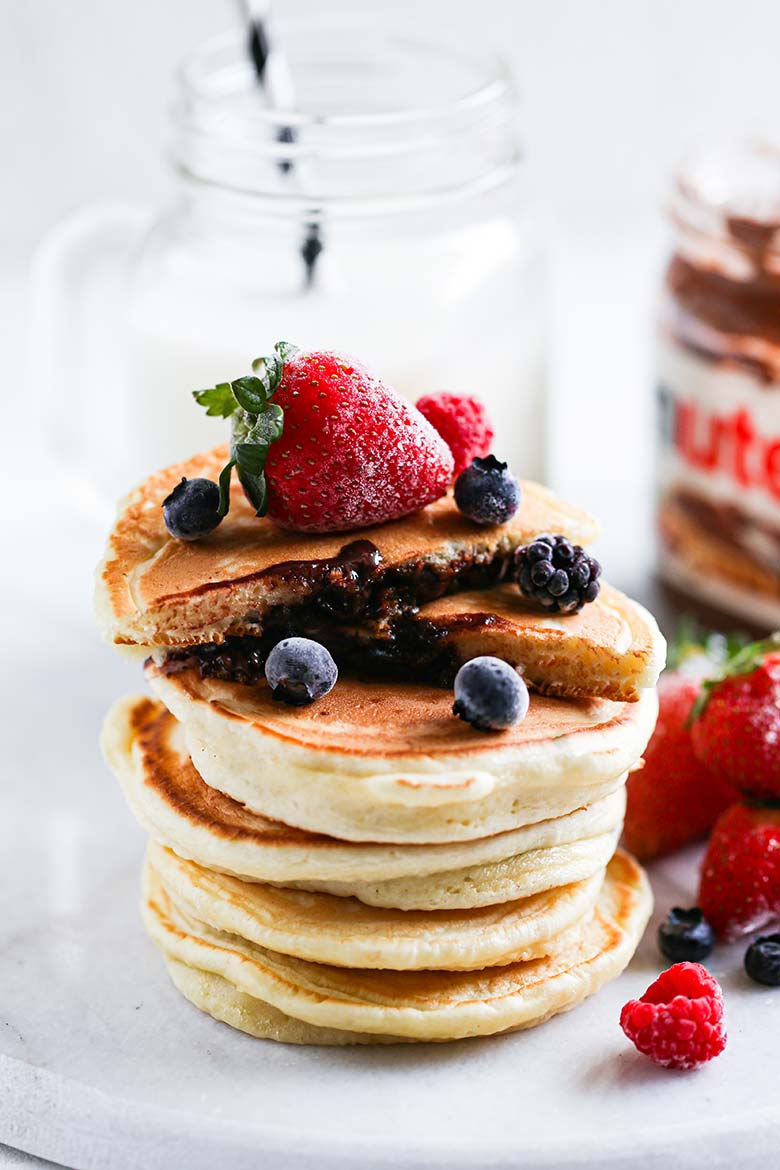 Nutella Mug Cake Recipe
Almost all cakes are made with flour, eggs, and baking powder. To bake a cake, you have to pour the batter into the mold and put it in the oven. And depending on the size of the cake, wait about 30 to 45 minutes for it to be fully baked. The good news is that you do not need a cake tin or oven to make this amazing cake! {Get The Recipe Here}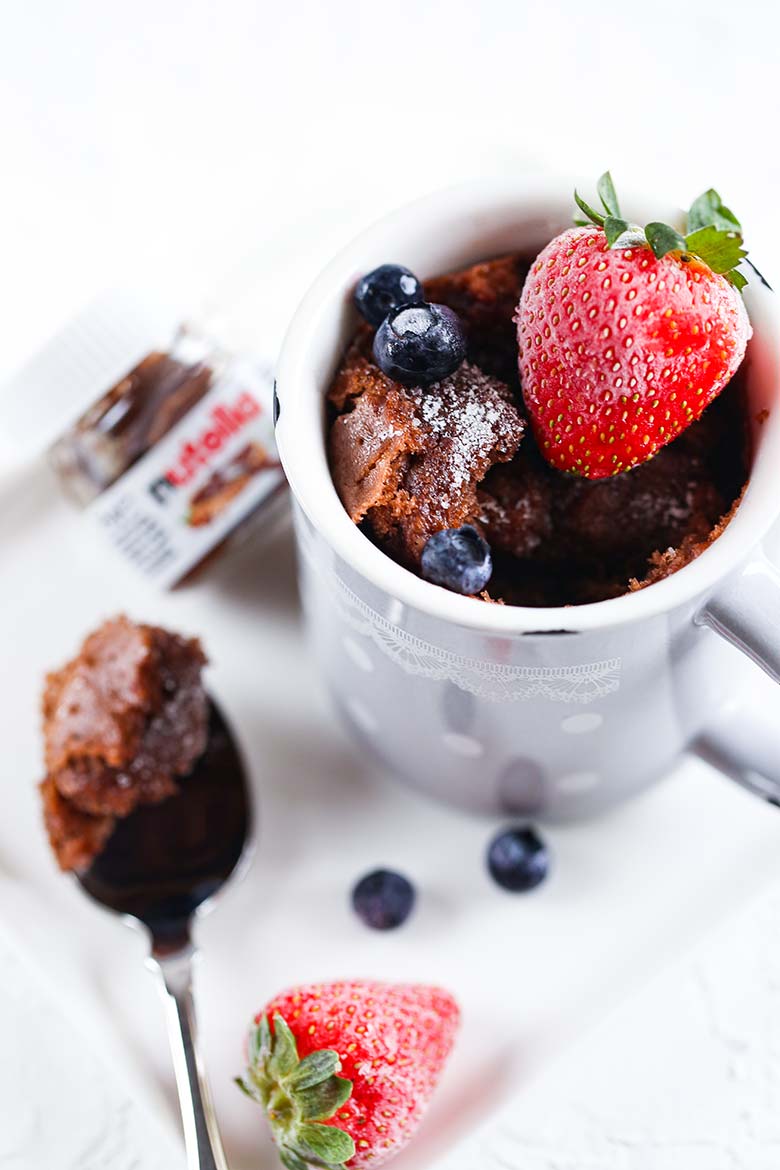 Nutella Cupcakes Recipe
Is there anyone among us who doesn't like Nutella? Someone who loves Nutella like me is always looking for recipes with this chocolate hazelnut spread. I think soft and chocolatey Nutella cupcakes with creamy and sweet frosting is the best idea. {Get The Recipe Here}