A mojito mocktail is a refreshing non-alcoholic version of the classic mojito bursting with tangy lime and cooling mint. Its combination of fresh mint, lime juice, sugar, fruit juice, sparkling water, and crushed ice creates a thirst-quenching and enjoyable drink that is perfect for any occasion. Here are my top 15 mojito mocktail recipes to enjoy any time.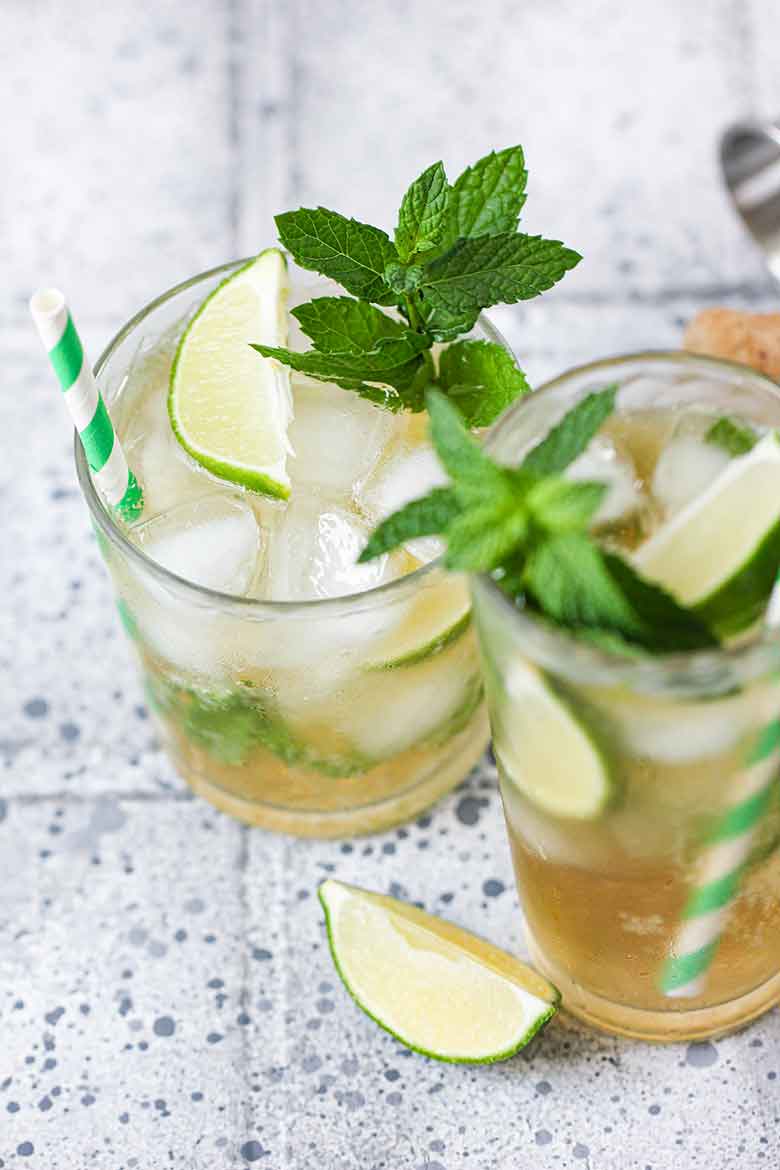 Ginger Mojito Mocktail
Ginger Mojito Mocktail is a zingy, minty fresh, bubbly with a spicy kick of ginger syrup and what makes it so great is that it's easy to whip up with just a few simple ingredients. It's a delicious and fun spin on the classic.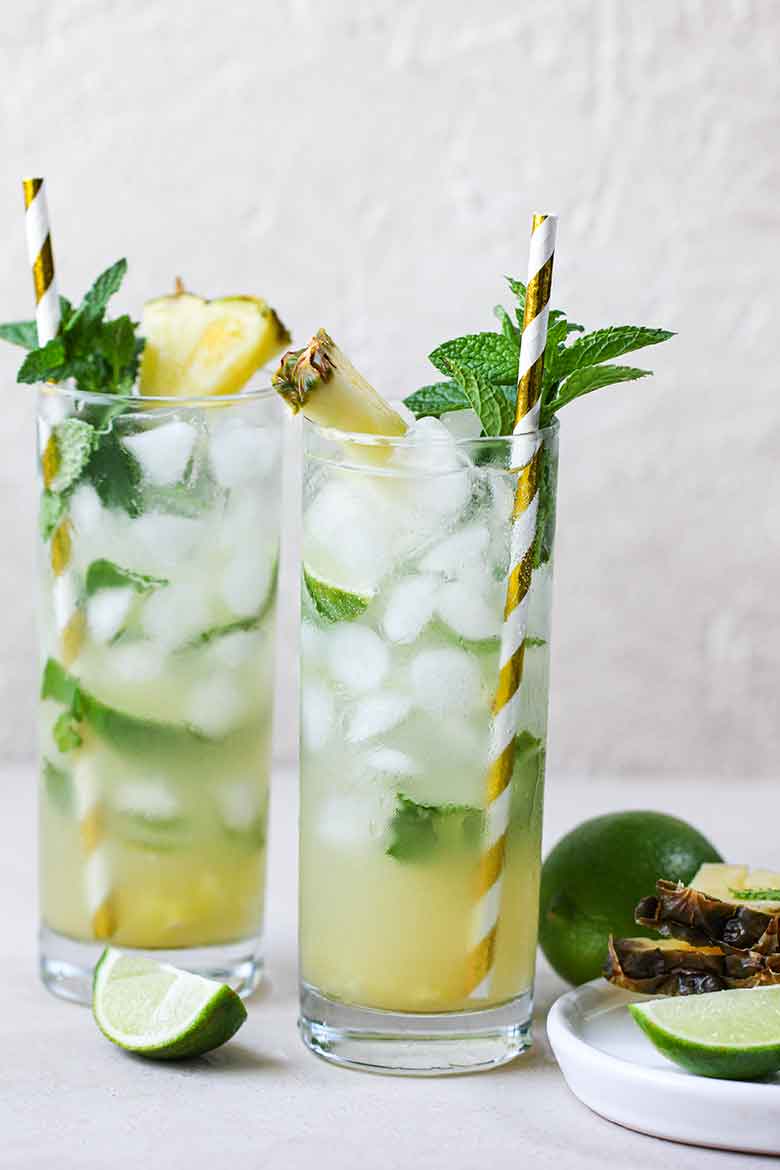 Pineapple Mojito Mocktail
The Pineapple Mojito Mocktail is a refreshing and tropical drink that blends the flavors of a classic mojito with a tropical twist. It's the perfect non-alcoholic beverage for those who want to enjoy a delicious Mojito that is both fruity and tropical.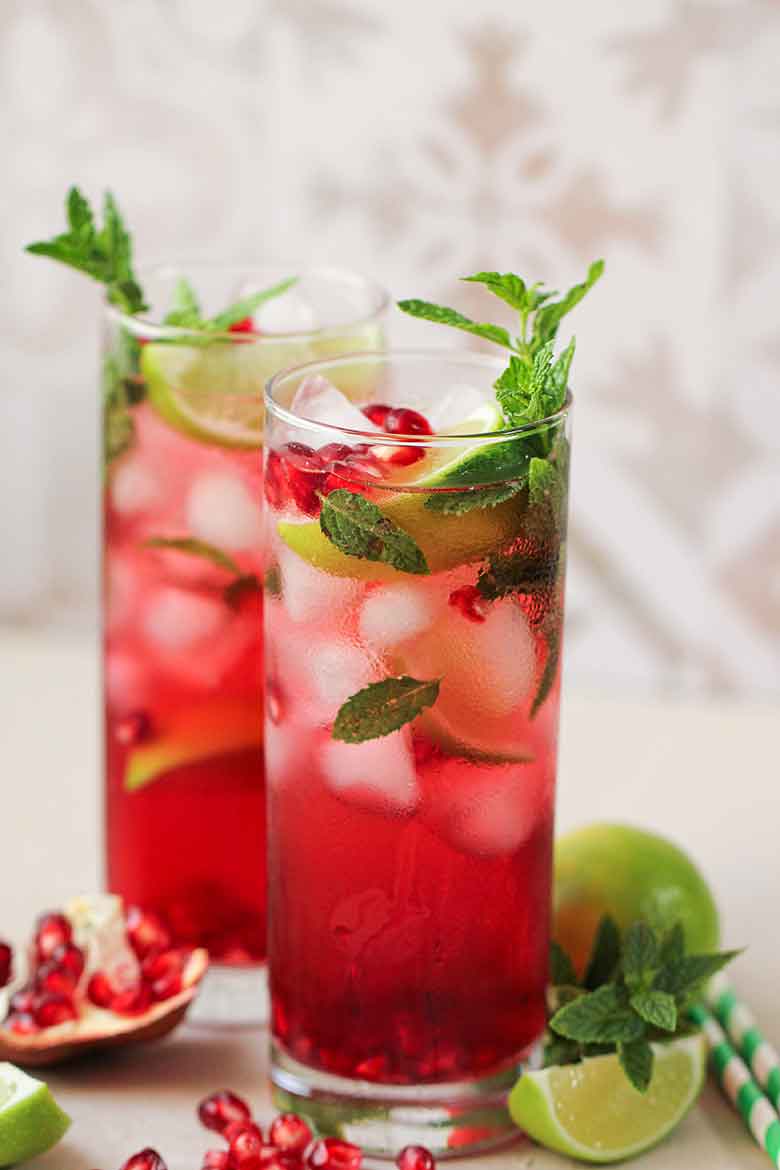 Pomegranate Mojito Mocktail
The pomegranate Mojito Mocktail is a refreshing and delicious choice to pair with your fall feast. It is a refreshing and flavorful mocktail that combines the classic flavors of a Mojito with the tartness of pomegranate juice.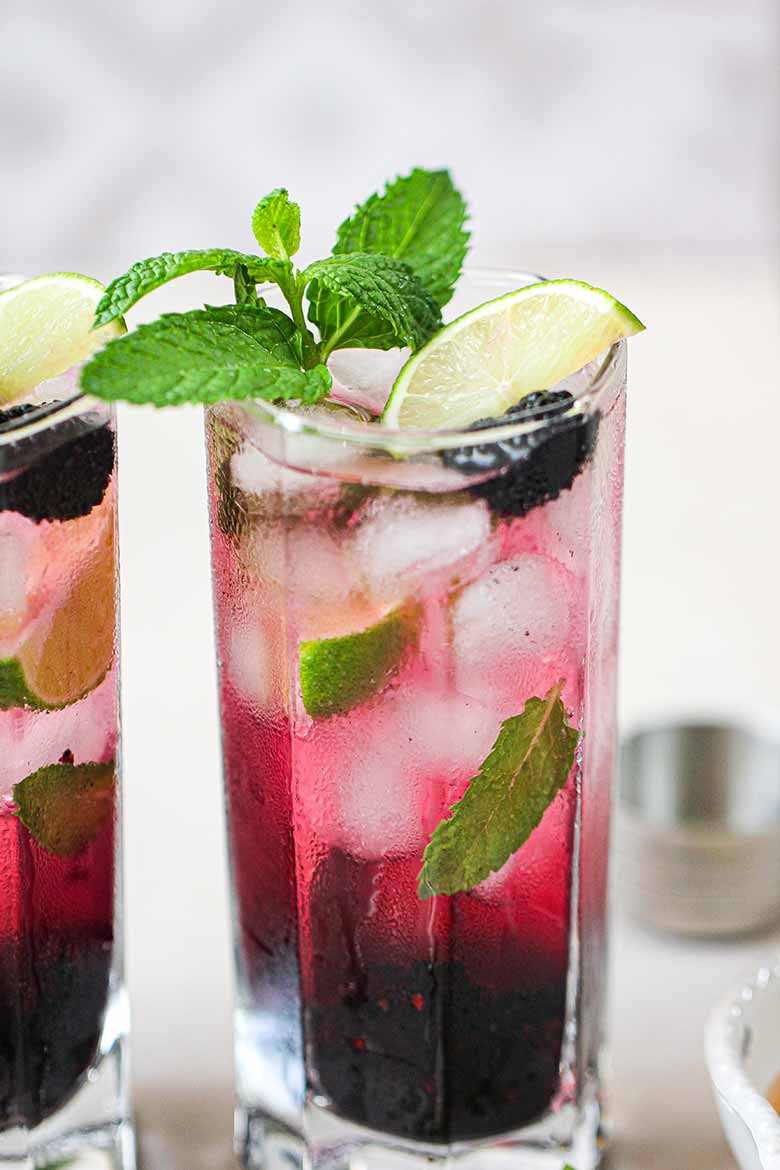 Blackberry Mojito Mocktail
The blackberry mojito mocktail is a fruity and unique twist on the classic mojito mocktail. This mocktail features blackberries, mint, and lime in a highball glass. Finally, the drink is topped off with sparkling water, which adds fizziness and bubbly texture to the mocktail.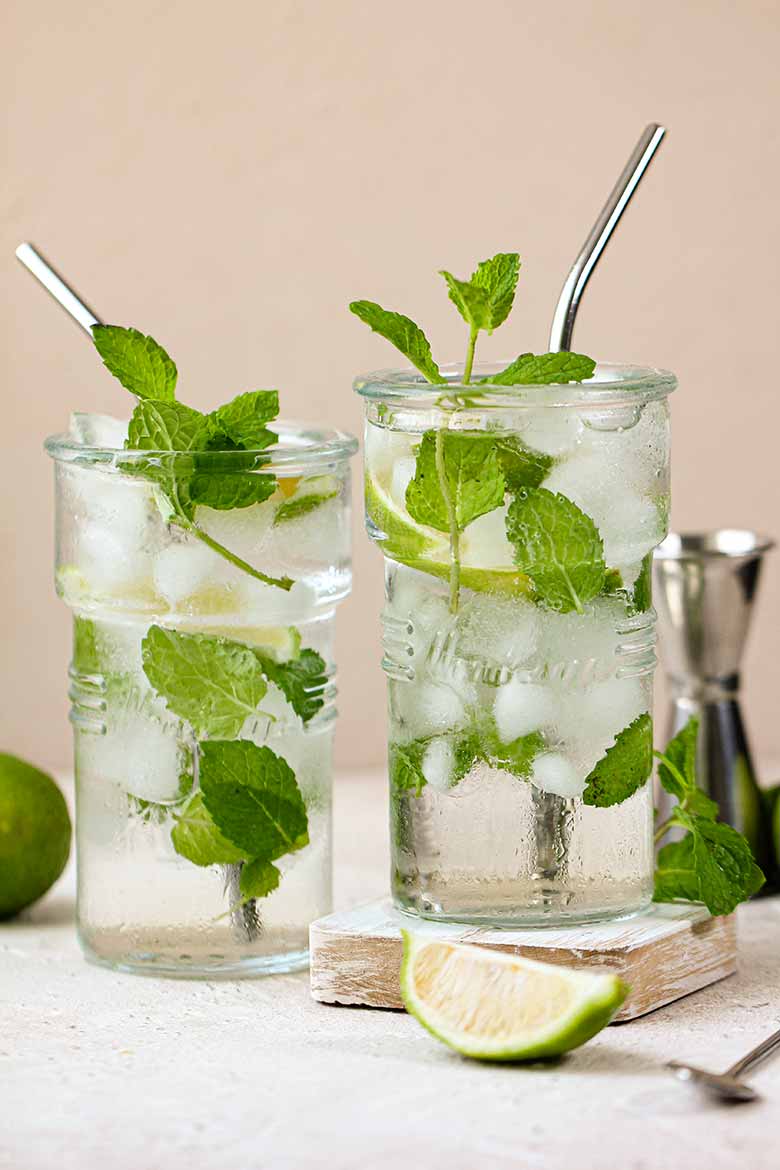 Virgin Mojito With Sprite
This ultra-refreshing virgin Mojito with Sprite is a combination of mint, lime juice, and cooling bubbly lemon lime soda. A perfect non-alcoholic drink for any special occasion and easy to make from scratch.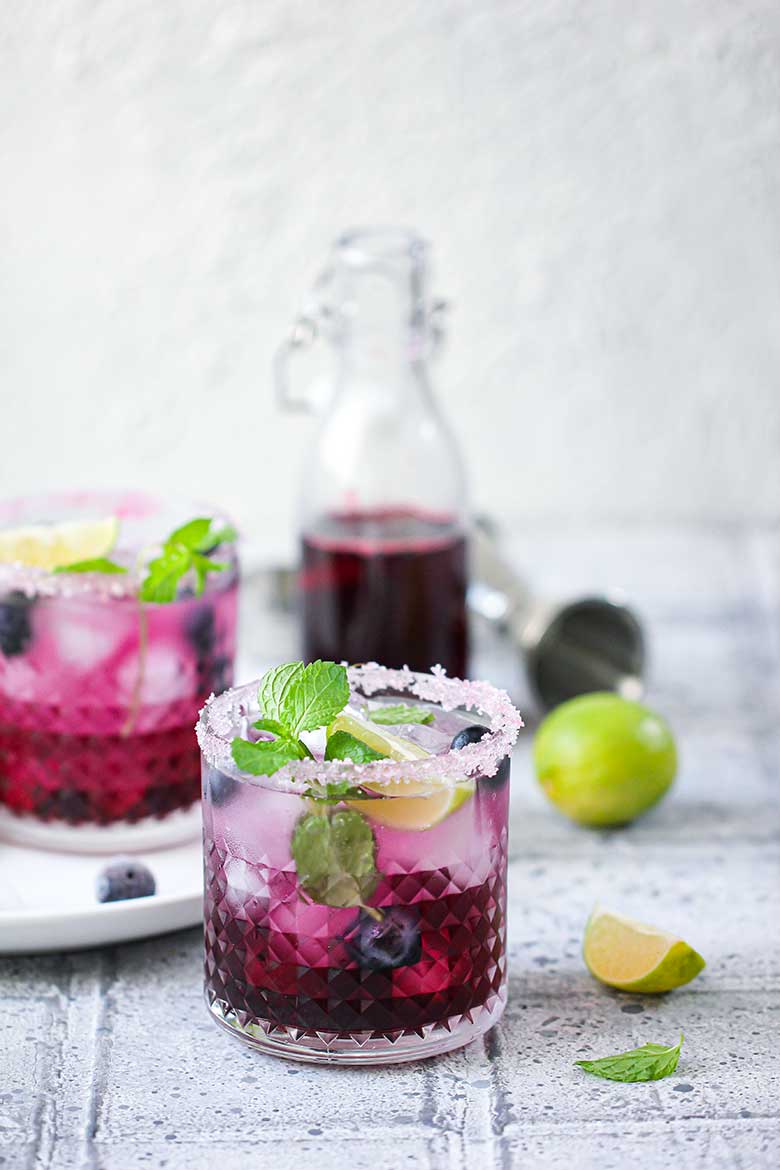 Blueberry Mojito Mocktail
A blueberry mojito mocktail is a refreshing and fruity drink that is perfect for sipping on a warm day. The blueberry syrup gives the beverage its deep blue-purple color that blends beautifully with the zesty lime juice and cooling mint.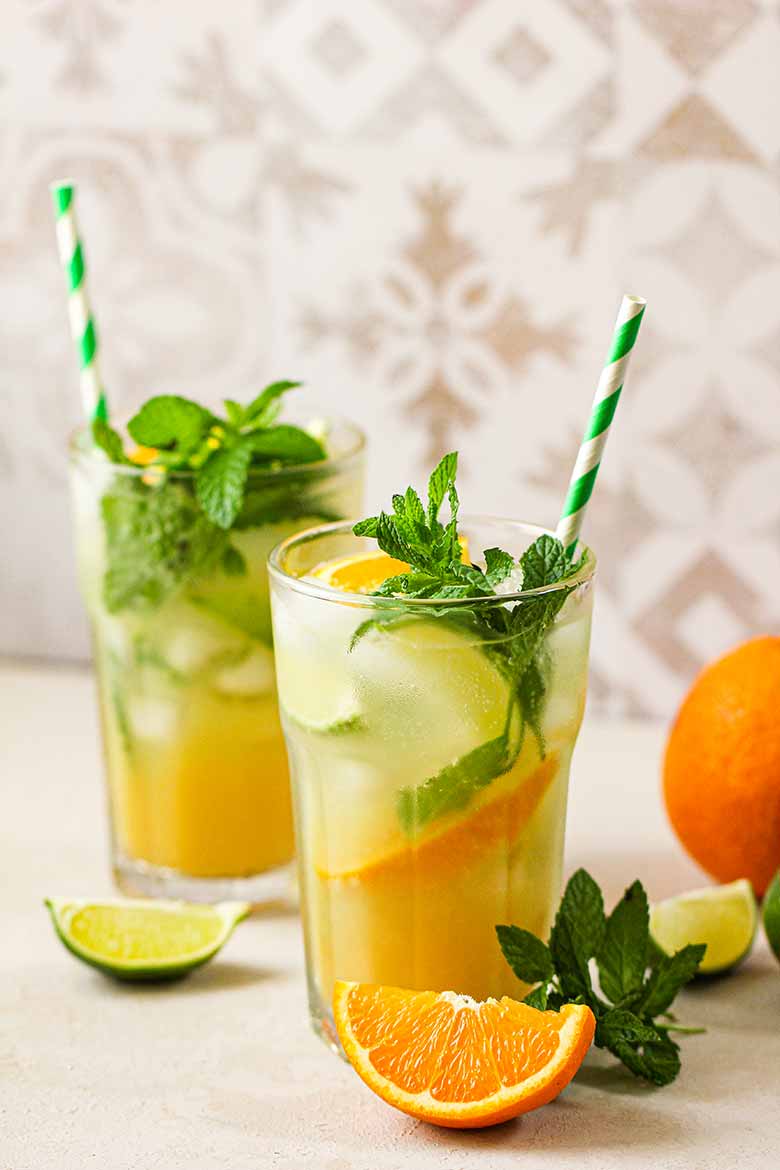 Orange Mojito Mocktail With Sprite
An orange mojito mocktail with Sprite is a refreshing and citrusy non-alcoholic drink perfect for any occasion. It is a fruity spin on the classic mojito recipe, but instead of using rum, it uses fresh orange juice and Sprite for a bubbly twist.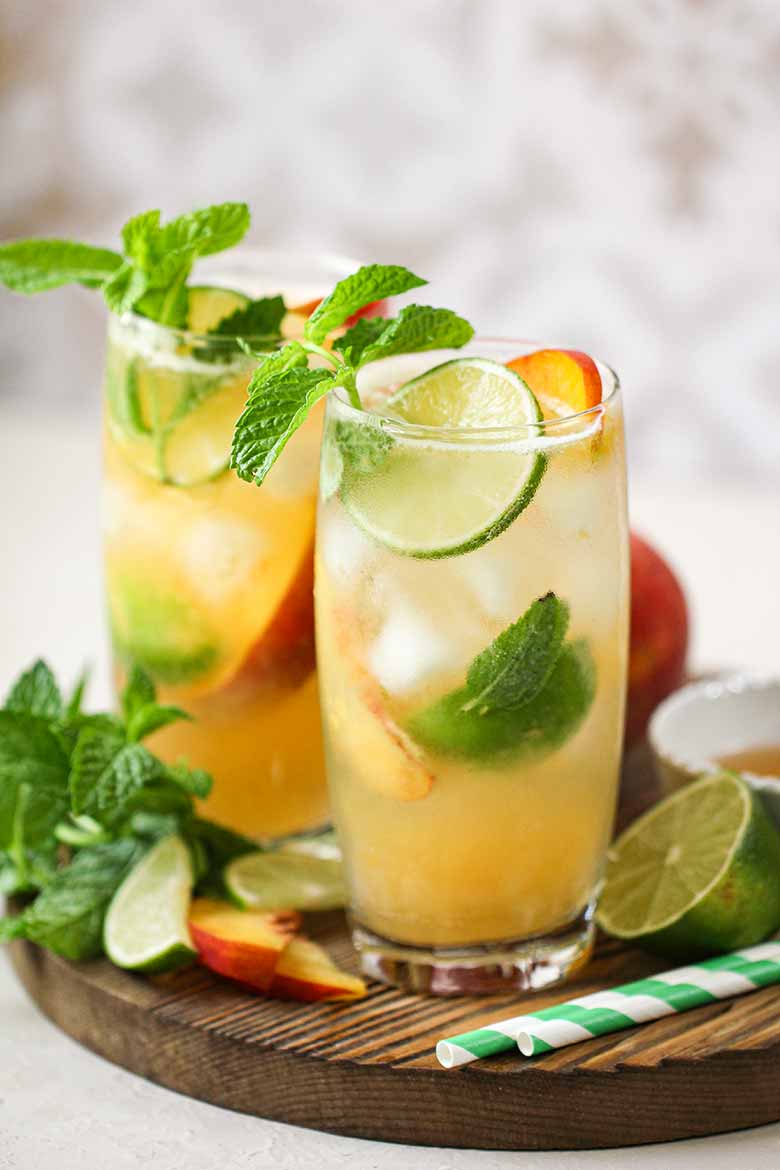 Peach Mojito Mocktail
If you're looking for a fruity, bright, and bubbly drink that looks fancy and tastes great, try the peach Mojito mocktail. Served with mint sprigs and peach slices, it's the perfect choice for the hot, long summer days.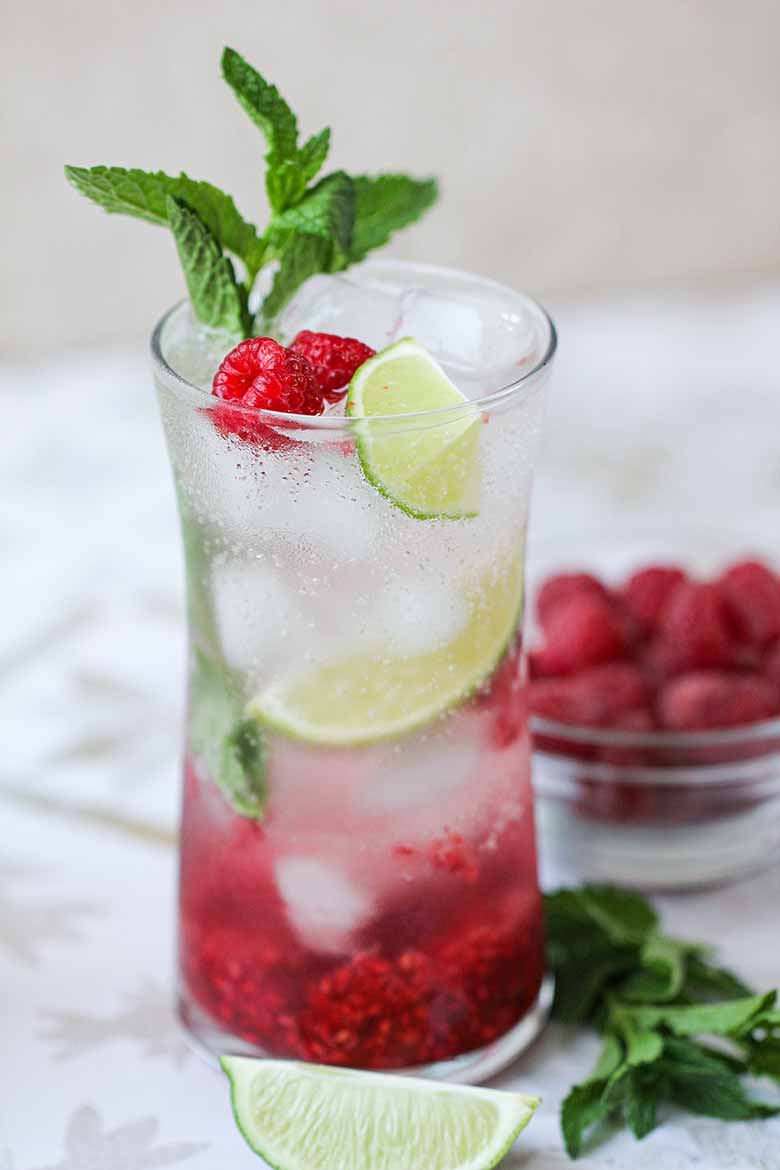 Raspberry Mojito Mocktail
A raspberry Mojito mocktail is a refreshing non-alcoholic drink inspired by the classic Mojito cocktail. Made with fresh raspberries, lime juice, simple syrup, and a handful of mint leaves, this Mojito mocktail will be your new favorite drink for summer!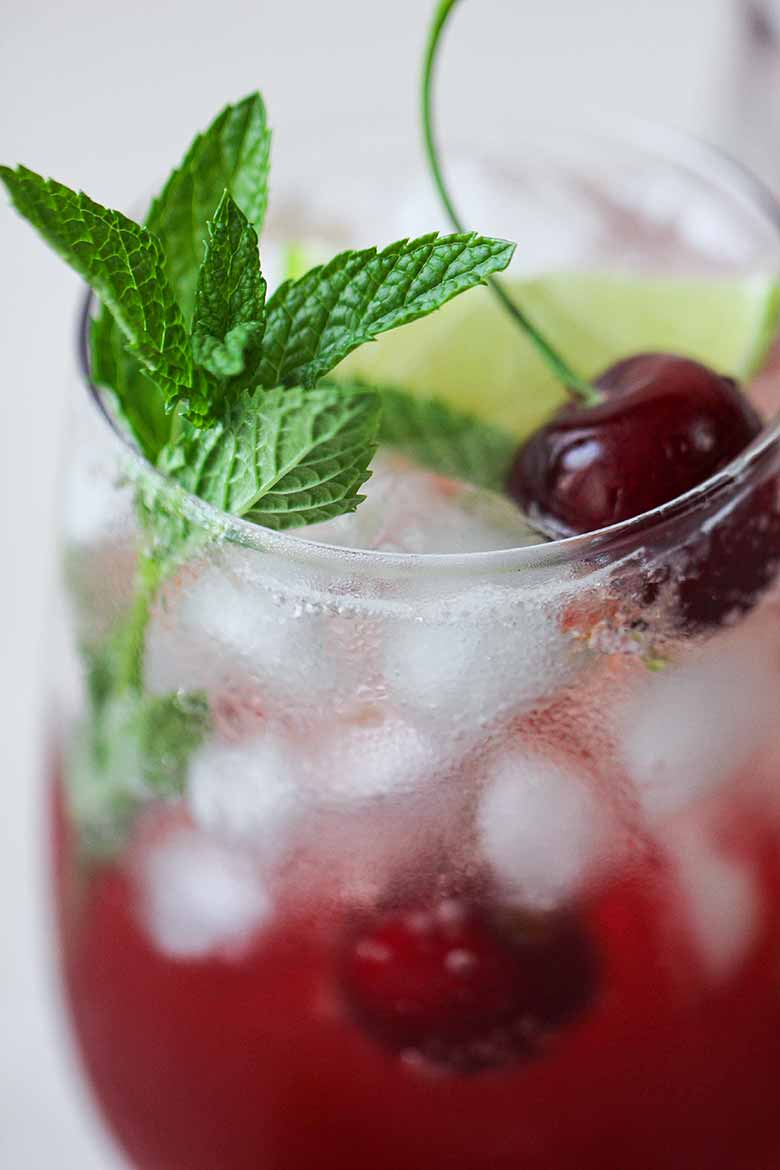 Cherry Mojito Mocktail
This cherry Mojito mocktail is a refreshing and fruity twist on the classic Mojito. It has a minty citrusy flavor just like a classic Mojito with a bright pink-red color and a hint of cherry flavor.