Persian stew recipes are a delightful combination of flavors and textures, showcasing the rich cultural heritage and distinct culinary traditions of Iran. Cooked to perfection with rich ingredients and aromatic spices these stews are sure to tantalize your taste buds.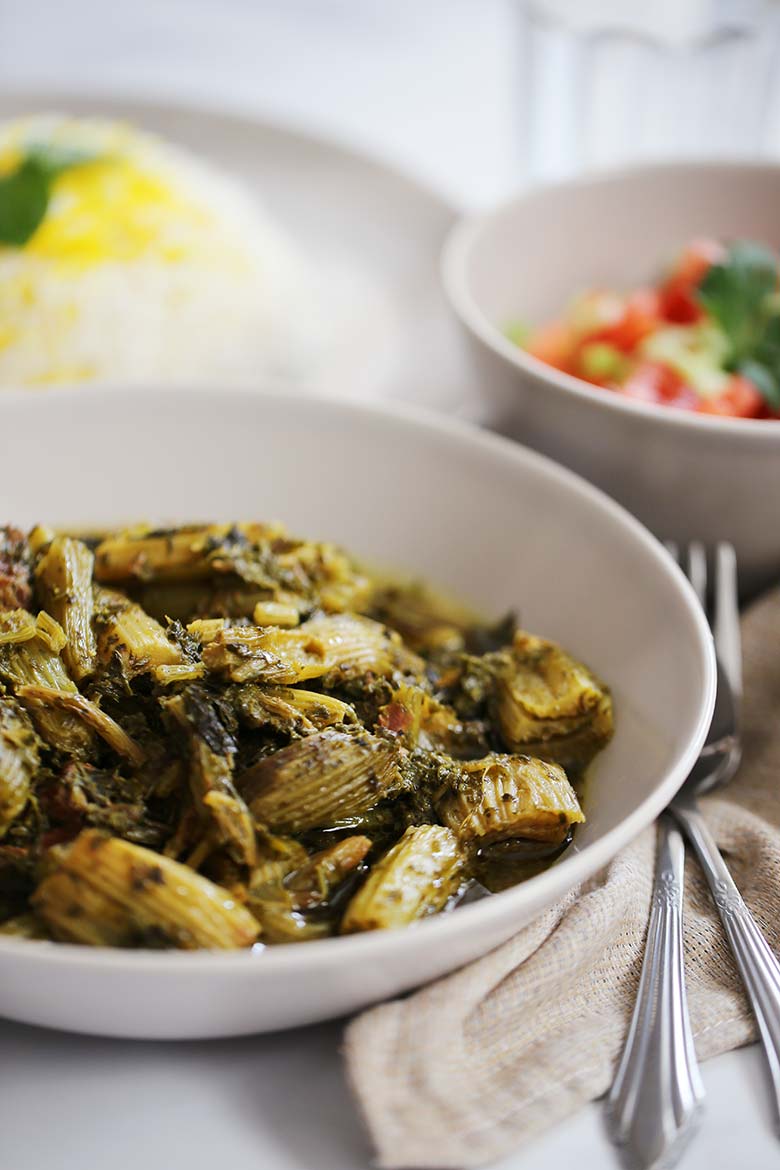 Khoresht Karafs Recipe
Khoresht Karafs or Persian celery stew is a dish made with celery as the main ingredient. Loaded with tender beef, perfectly cooked celery pieces, and fragrant herbs. It is usually served with rice and can be enjoyed as a main course.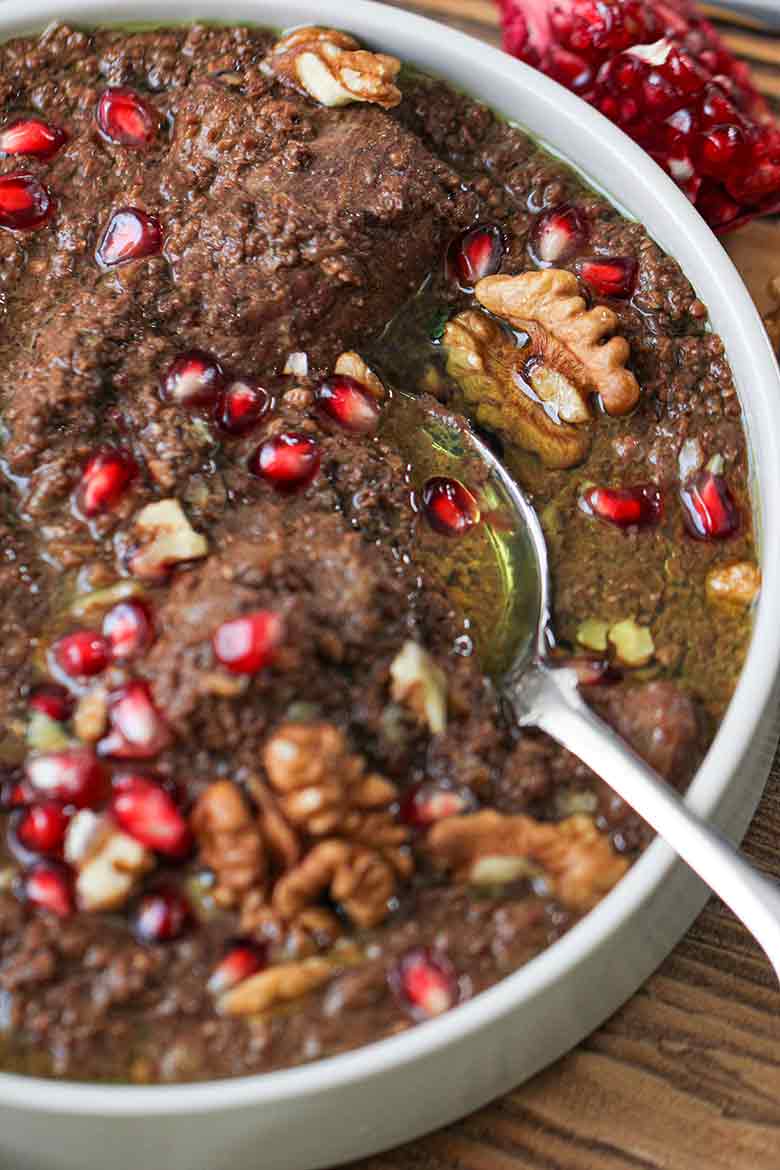 Khoresht Fesenjan Recipe
Fesenjan or Persian walnut stew is a hearty dish made with ground walnuts, chicken, or meatballs simmered with sweet and sour pomegranate paste. If you enjoy sweet and sour flavor combinations, then this walnut and pomegranate stew recipe is for you.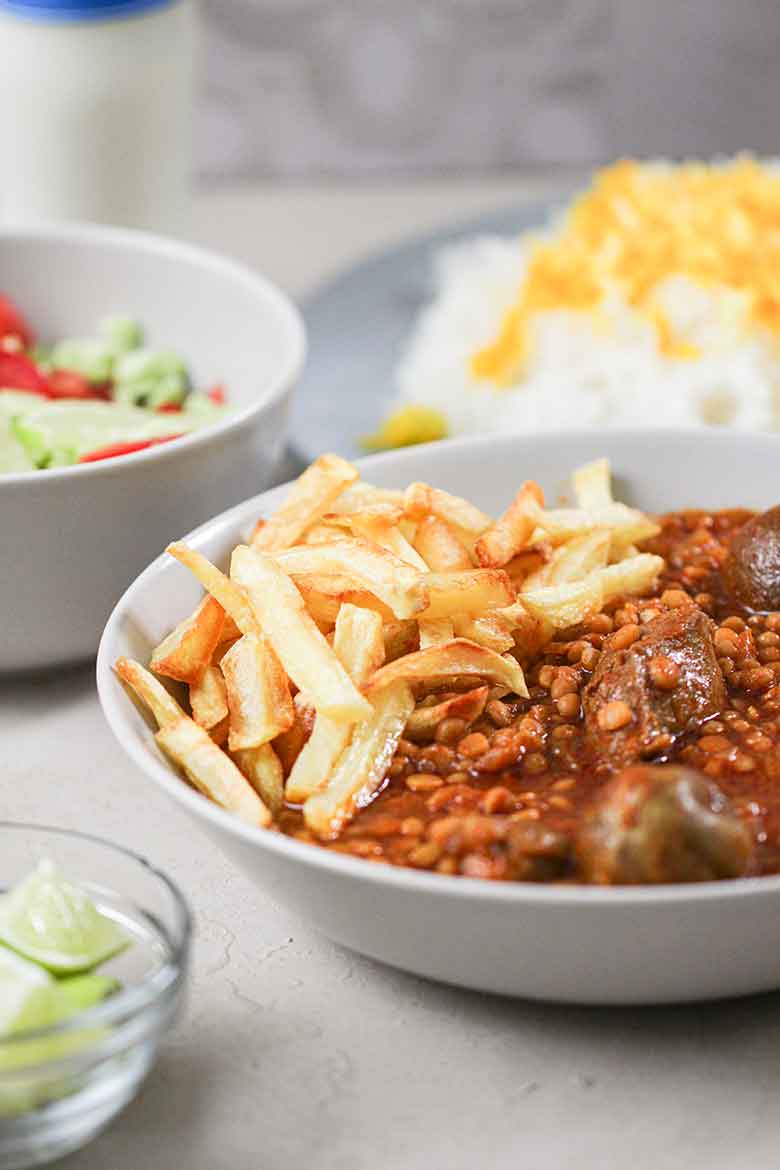 Khoresht Gheimeh Recipe
Khoresht Gheimeh (Khoresh Gheymeh) is a comforting Persian stew cooked with beef and yellow split peas. This stew is super fragrant with melt-in-your-mouth beef cooked to perfection with earthy spices like cinnamon and turmeric. Like most Iranian stews, this stew is served with fluffy saffron rice.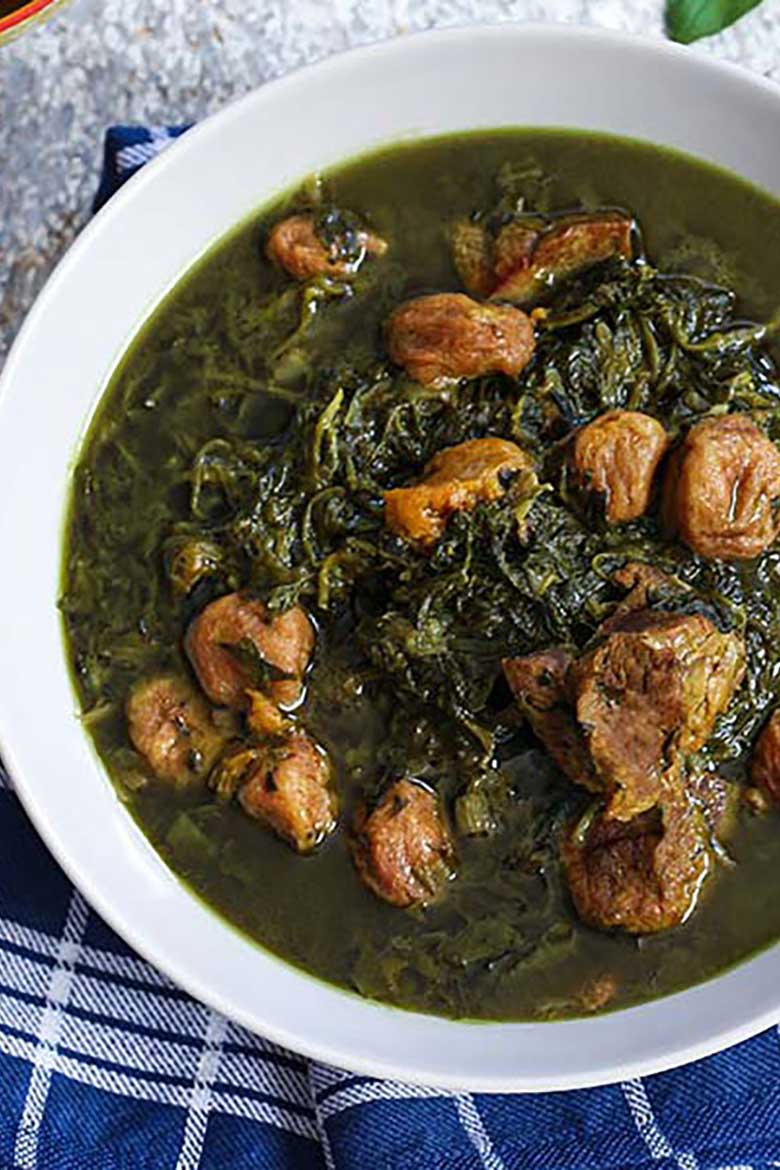 Khoresht Aloo Esfenaj Recipe
Khoresht Aloo Esfenaj (Persian Spinach Stew) is one of the most delicious traditional Persian dishes that is cooked with beef, lamb, or chicken. The combination of spinach, golden plums, saffron, and meat makes this stew taste unique. Khoresh Aloo Esfenaj is rich in vitamins and packed with good-for-you nutrients.
Khoresht Bamieh Recipe
Khoresht Bamieh (Persian okra stew) is a thick and hearty stew made with beef or lamb, okra, and tomato paste. After a few hours of simmering on the stove, the beef or lamb becomes fork-tender, and okra creates a nice thick flavorful broth.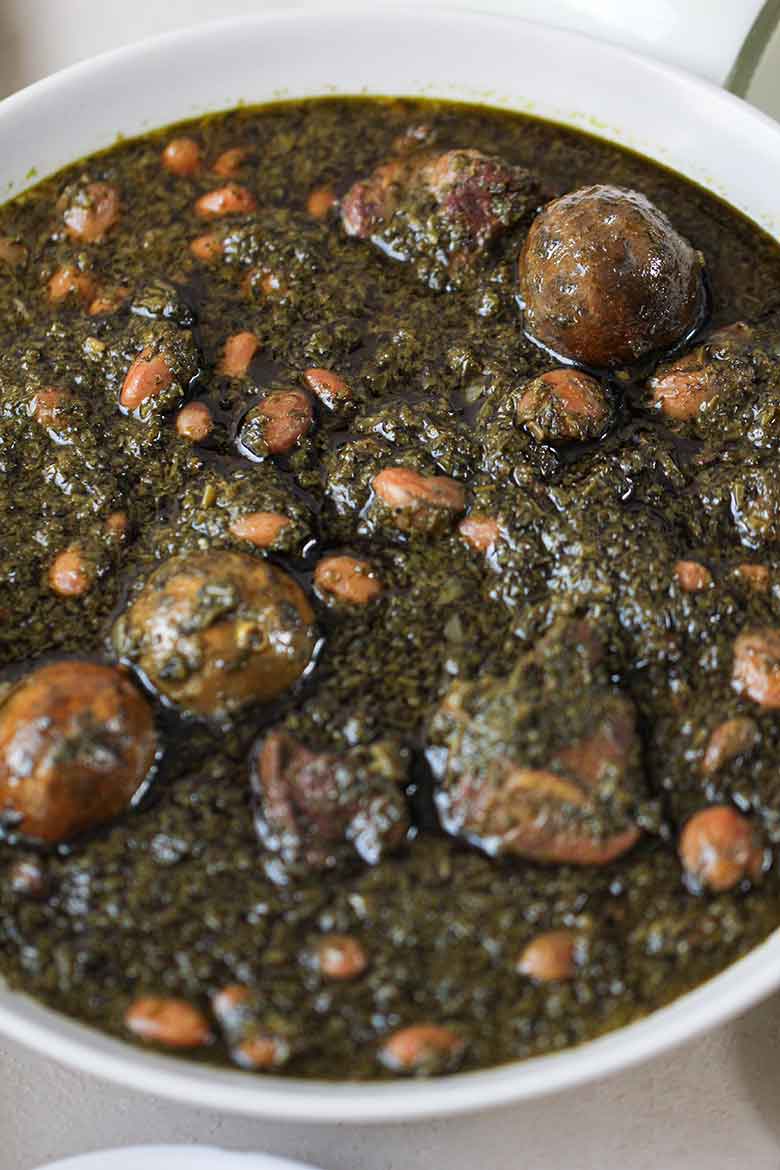 Ghormeh Sabzi
Ghormeh Sabzi is a classic Persian stew cooked with fragrant herbs, kidney beans, and beef. The key to a very flavorful Ghormeh Sabzi is to use just the right portion of herbs and simmer the stew for a few hours to let the flavors develop. Slowly cooked to perfection with the aroma of herbs like parsley, coriander, and fenugreek paired with a plate of fluffy Persian saffron rice.