Muffins are pieces of bread that are baked in small sizes and their name refers to this fact. There are two types of muffins, English and American. The American muffin is actually a small quick bread that is baked like a cupcake in a muffin tray with paper cases. I've rounded up my favorite muffin recipes for you to try. Soft, tender, and sweet muffin recipes you can't get enough of…
Muffin Recipes VS Cupcake Recipes
As mentioned, cupcakes are actually mini cakes and muffins are small bread-like eats. Let's see what are the differences between these two in texture, appearance, and taste:
The amount of sugar, fat (butter or oil), and eggs in cupcake recipes is more than muffin recipes, and in general, muffins are less sweet and healthier.
The muffin is baked at a higher temperature than the cupcake, and as a result, it is dry and cracked on the surface.
In the process of baking cupcakes, techniques such as creaming or beating egg whites are used, and just like cakes, flour is gently added to the ingredients, which as a result of using these techniques, the texture of cupcakes becomes soft and spongy. But in the preparation of muffins, dry ingredients and wet ingredients are mixed together and added at the end, which results in a denser and drier texture.
Muffins are often served simply or eventually with some kind of icing or filling. But cupcakes are topped with icing or frosting.
Cupcakes are rather flat on top, unlike the muffins. This is due to the higher temperature of baking and the ratio of ingredients.
Carrot Cake Muffins
Carrot cake, a spicy, moist, dense cake that has always been one of the best-selling pastries. Of course, I am not going to make a carrot cake today, I am going to make carrot cake muffins, which are as delicious as a carrot cake and have the same characteristics, but also have a cream cheese filling. What could be better than this? {Get The Recipe Here}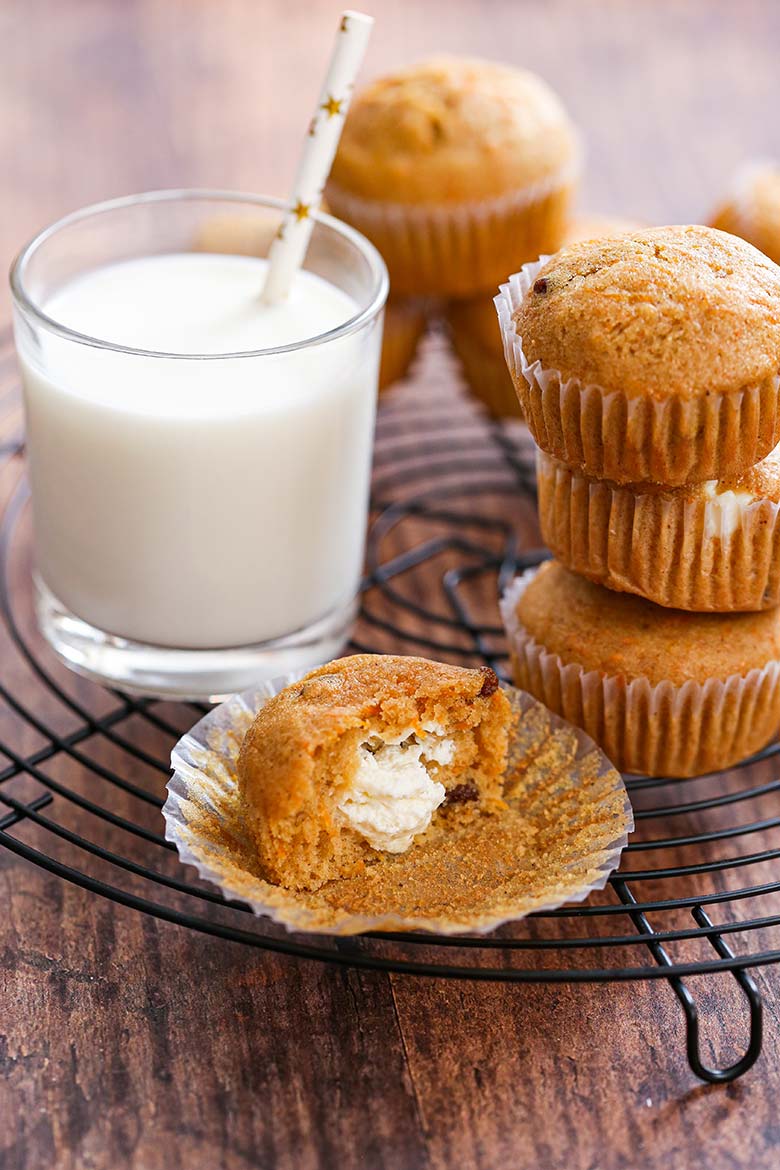 Chocolate Chip Muffins
Do you also like the taste of bananas and chocolate in cakes and pastries? Have you ever used these two together in cake recipes? I think chocolate and bananas go very well together. So do you agree to bake muffins that have both banana and chocolate? So simple but soft and flavorful chocolate chip muffins. The best chocolate chip muffins you'll ever make. {Get The Recipe Here}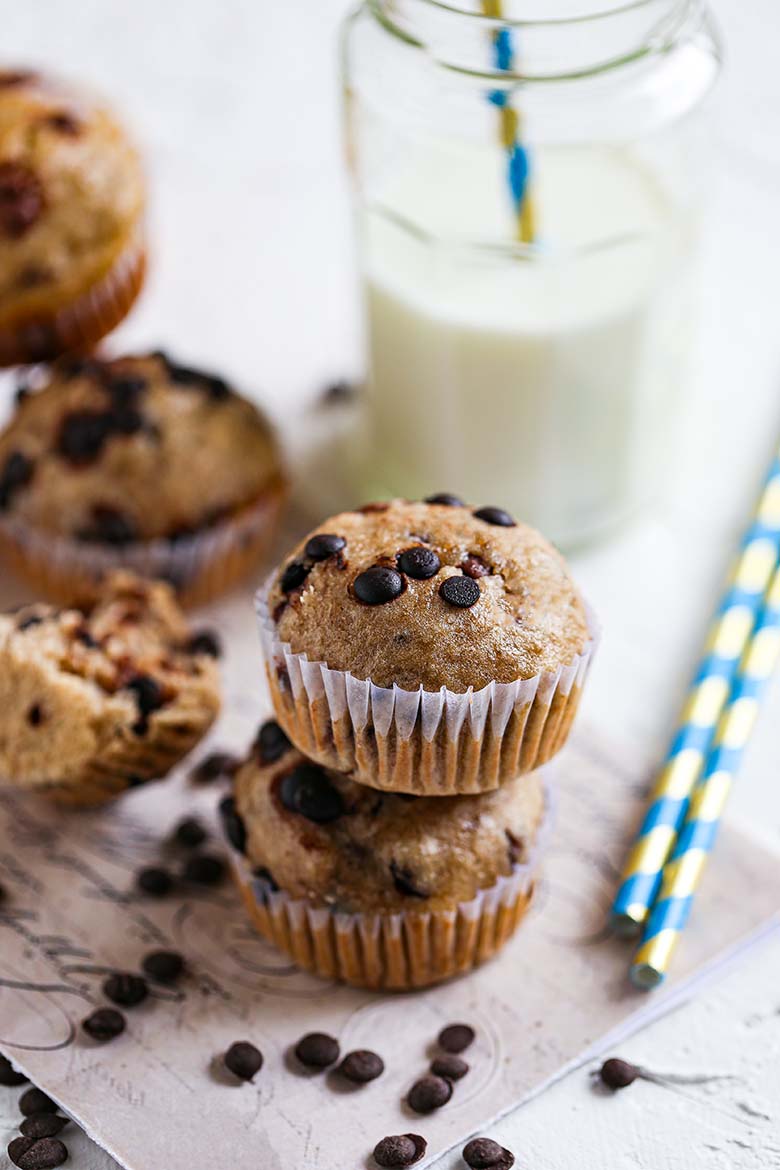 Lotus Biscoff Muffins
Lotus Biscoff muffin is a delicious and simple combination of flour, oil, sugar, and eggs with a lot of Biscoff cookie butter flavor. cookie butter gives these muffins a wonderful flavor. {Get The Recipe Here}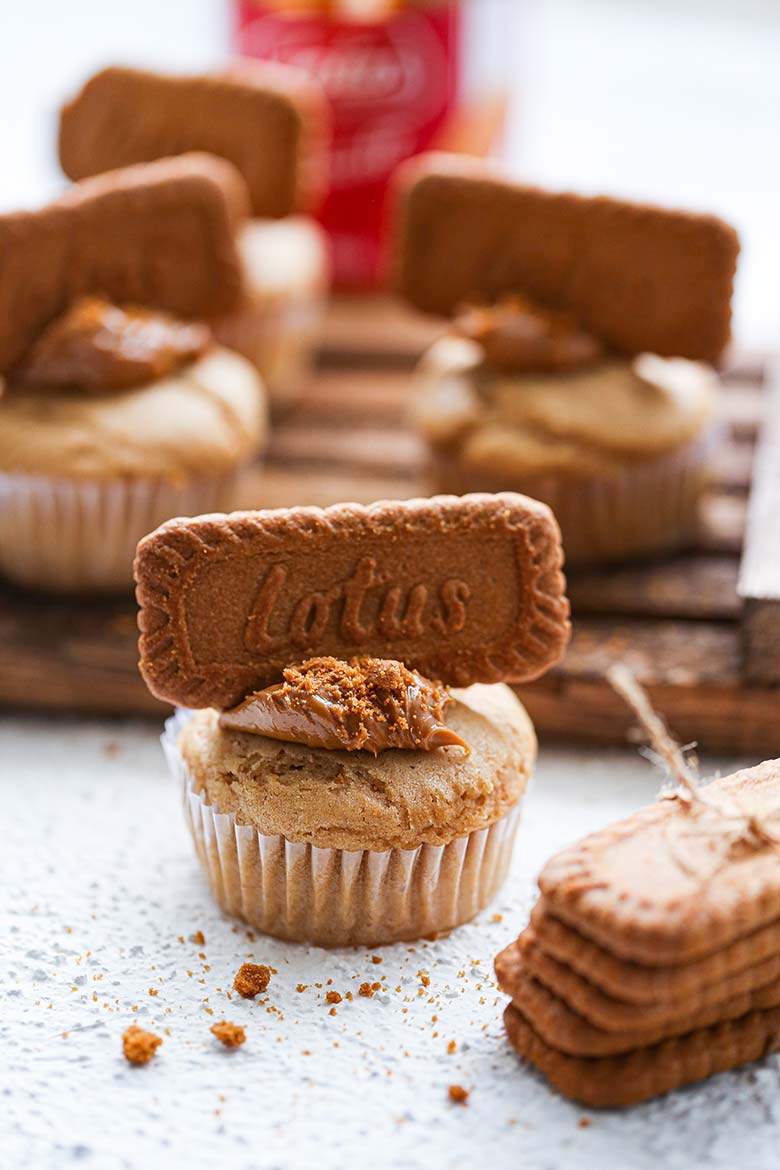 Nutella Muffins
Tender and soft Nutella muffins bursting with chocolate flavor. These muffins with melt in your mouth texture and is great for snacks, tea, and afternoon coffee. Nutella muffins don't take long to make and you can make them at home in a few steps! {Get The Recipe Here}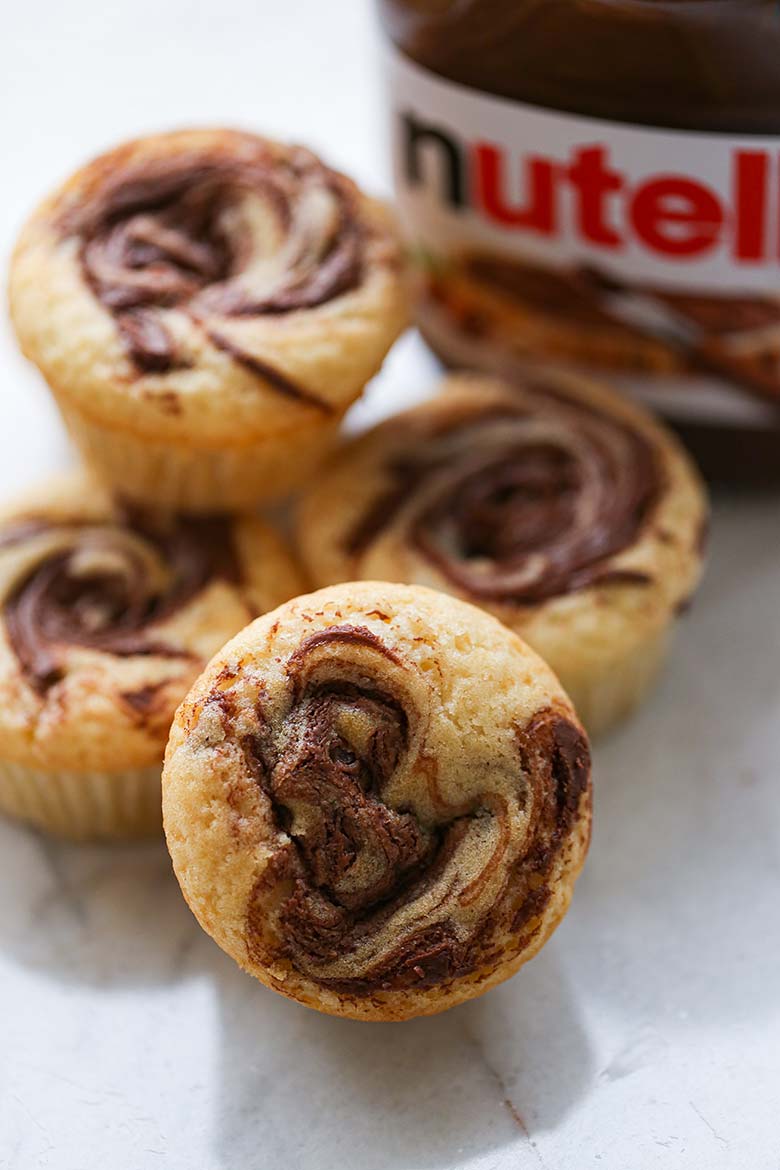 Banana Muffins Recipe
I first made banana muffins three years ago. There were a few ripe bananas in the refrigerator that I did not know what to do with. I started searching among the recipes made with bananas and finally decided to make muffins with those bananas. This banana muffin has a very soft and moist texture and is suitable for breakfast and afternoon tea. It is great in the morning with a little butter or in the afternoon with a cup of tea or coffee. {Get The Recipe Here}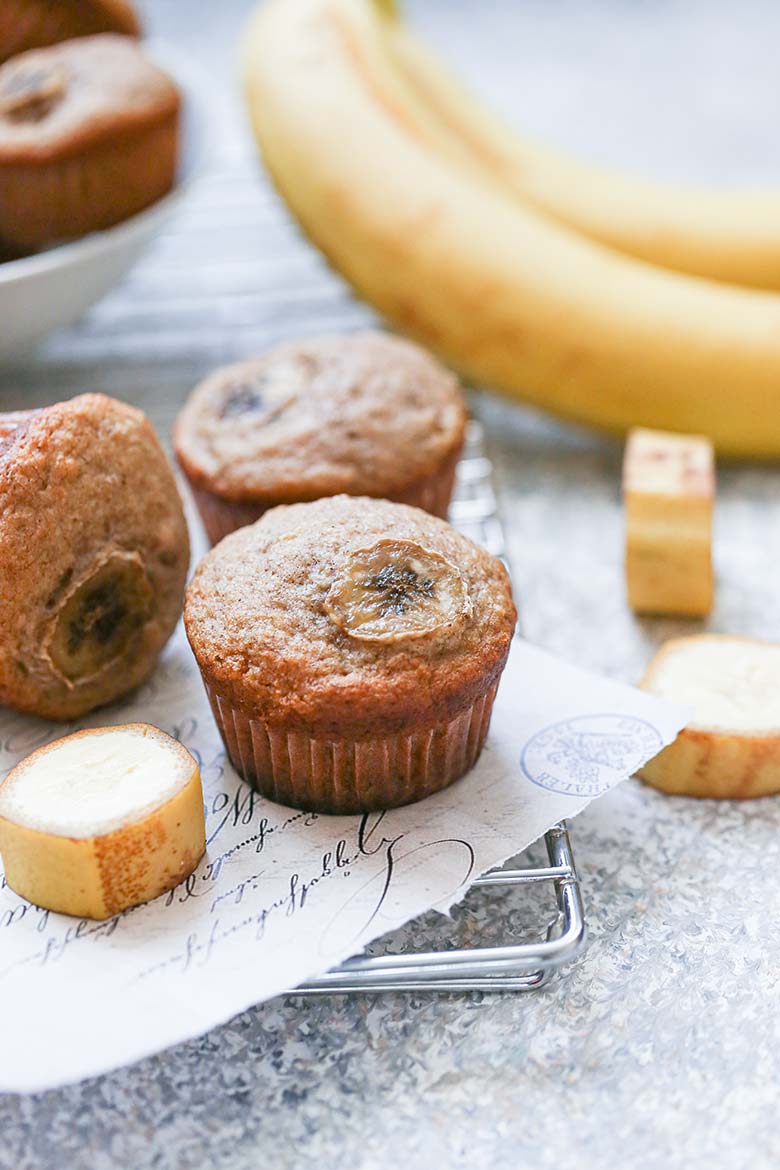 Spiced Pear Muffins
Muffins or quickbreads are cupcake-like foods that have a moist texture, are single size, and are baked with a variety of sweet and savory flavors. Extra moist, delicious, and soft spiced pear muffins recipe! These easy and tasty muffins are the perfect way to start the day. They are amazing snacks with cinnamon and ginger flavor. {Get The Recipe Here}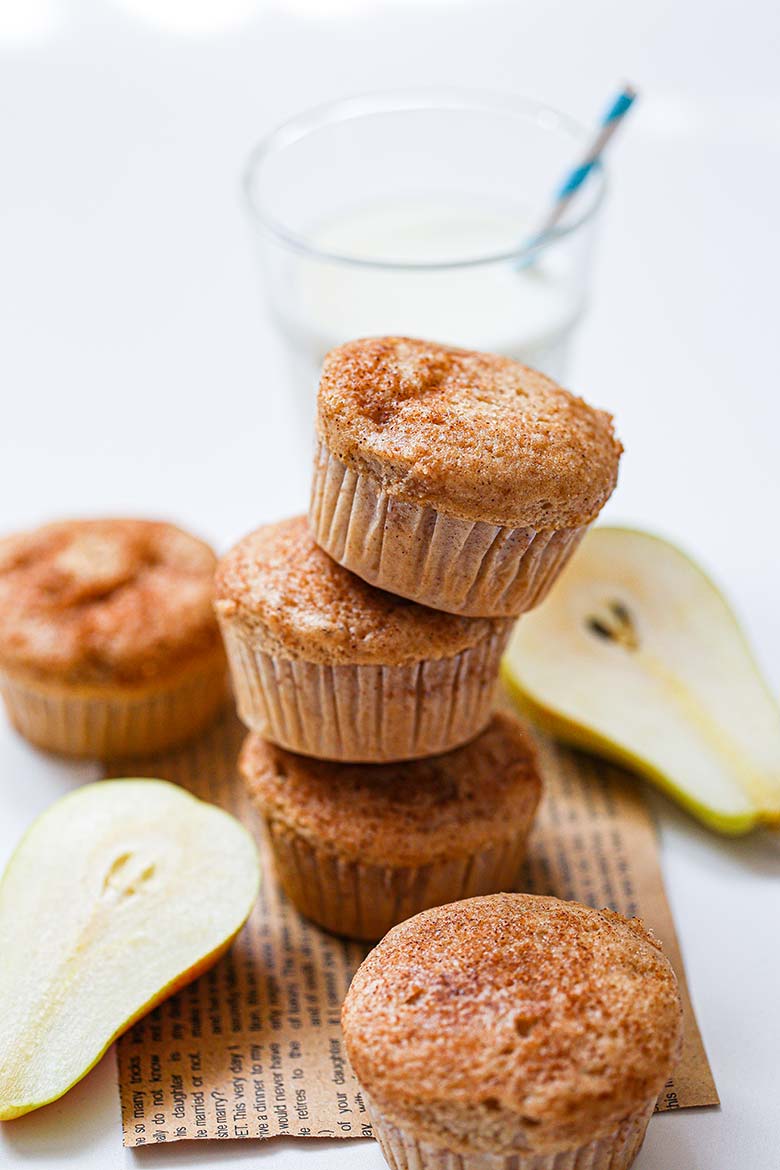 Persian Cardamom Muffins
Although this cake has simple ingredients, it has a special and unique taste. I love cake Yazdi, especially those that are fragrant. {Get The Recipe Here}