I first made banana muffins three years ago. There were a few ripe bananas in the refrigerator that I did not know what to do with. I started searching among the recipes made with bananas and finally decided to make muffins with those bananas. This banana muffin has a very soft and moist texture and is suitable for breakfast and afternoon tea. It is great in the morning with a little butter or in the afternoon with a cup of tea or coffee. Would you like to try my banana muffins recipe?
What You Need To Make This Recipe?
Ripe bananas
Brown sugar
Eggs

Vegetable oil

Vanilla
Flour
Baking powder
Baking soda
Ground cinnamon
Salt
Chopped walnuts
How to Make Homemade Banana Muffins?
I usually try different types of muffins, carrot muffins, blueberry muffins, pear muffins, and other muffins. One thing that all muffins have in common is that they are all easy to prepare, and they are also very tasty. There are some points to be considered while making muffins, first of all, do not use a mixer, mix the ingredients with a spatula, and don't mix the batter too much. Mix dry and wet ingredients in separate bowls and then add them together. If you want to make sugar-free banana muffins, do not add sugar. Bananas have enough flavor and sweetness when ripe. To check if muffins are cooked, press the centre with the fingertips, if muffin is cooked, it should spring back.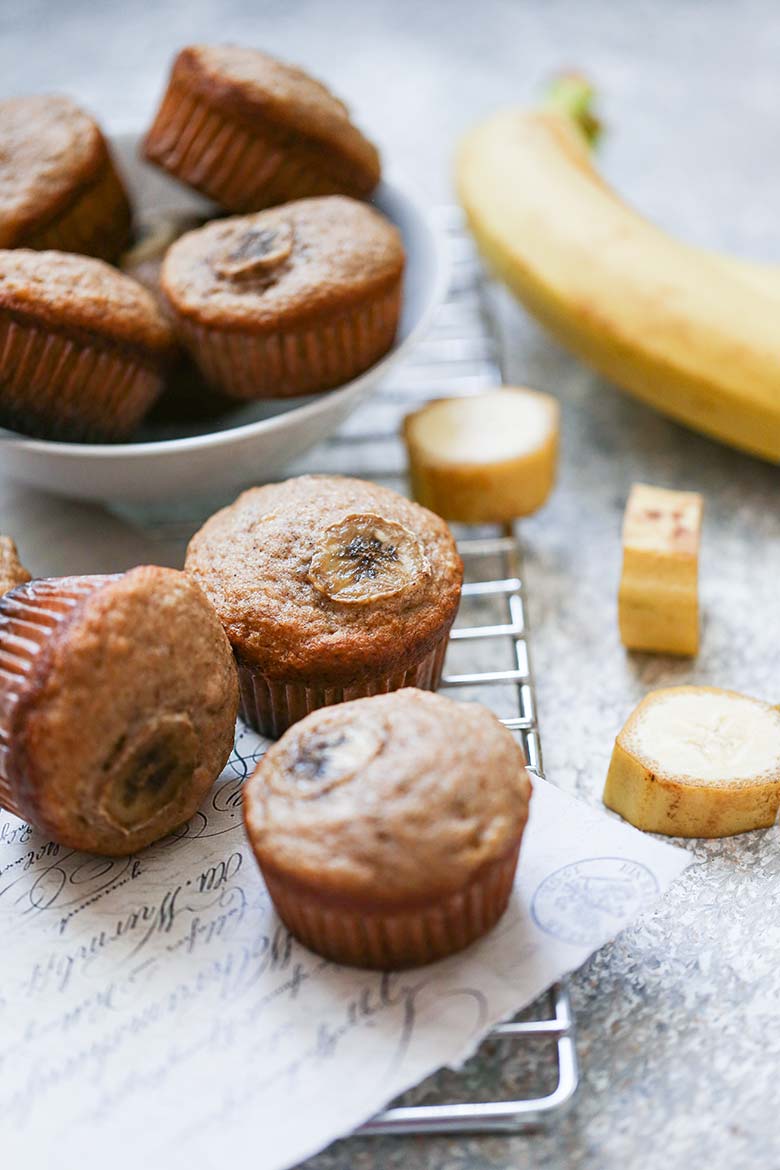 Did you like the banana muffins recipe? Leave your comment below and If you make this recipe, be sure to tag your photos #yummynotes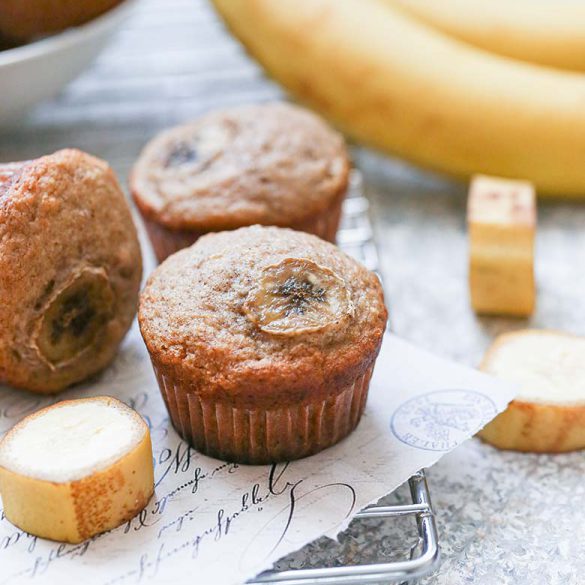 Ingredients
2 ripe bananas

3/4 cup brown sugar

2 eggs

1 teaspoon vanilla extract

1/3 cup vegetable oil

1½ cups flour

1/4 teaspoon salt

1 teaspoon baking powder

1 teaspoon baking soda

1 teaspoon ground cinnamon

1/4 cup chopped walnuts
Instructions
Step 1
preheat the oven to 375°F and line a 12-hole muffin tray with paper cases.
Step 2
In a bowl mash the bananas with a fork. 

Step 3
Add brown sugar, vanilla extract, eggs, and oil. Thoroughly mix the ingredients with a whisk.
Step 4
In another bowl, add flour, baking powder, baking soda, salt, and cinnamon and mix with a clean, dry whisk.
Step 5
Add the dry ingredients to the wet ingredients bowl and mix with the spatula until the muffin batter is smooth, you do not need to mix the batter too much at all. As soon as there are no more large lumps of flour in the batter, it is enough.
Step 6
Finally, add the chopped walnuts and mix. You can sprinkle some flour on the walnuts to make sure they do not sink into the batter.
Step 7
You can also put a thin slice of banana on the muffins or sprinkle it with brown sugar. Spoon batter into paper cases and bake for 15-20 minutes until golden brown.
Did You Make This Recipe?