Latte comes from the Italian words "Caffe latte", which means coffee (Caffe) and milk (Latte). Latte is a combination of espresso and steamed milk with lots of foam and served with pattern or design on the surface called "latte art". Latte is very simple and we can easily make it at home. The method of preparing latte is very simple and can be done at home. In this post, we provide you with a list of the 20 best latte recipes that you can refer to whenever you want a homemade latte.
Learn More About Latte Recipes
Latte is one of the most famous hot drinks based on espresso, which is made from a combination of espresso, steamed milk, and foam. The word latte in Italian means milk, but the composition of latte is not limited to milk, latte is one of the espresso-based drinks, for those who want to enjoy the coffee flavor with milk. Before Latte became famous, cappuccino was a staple of cafés.
Matcha Latte
If you are one of those who spend lots of hours on social media, you must have seen this green drink among suggested posts on Instagram. Matcha latte is one of the drinks that became popular with the help of these social networks. In addition to its green and different color compared to other drinks, this drink also has many health benefits. If you haven't tried the homemade matcha latte recipe yet, now is the time. {Get The Recipe Here}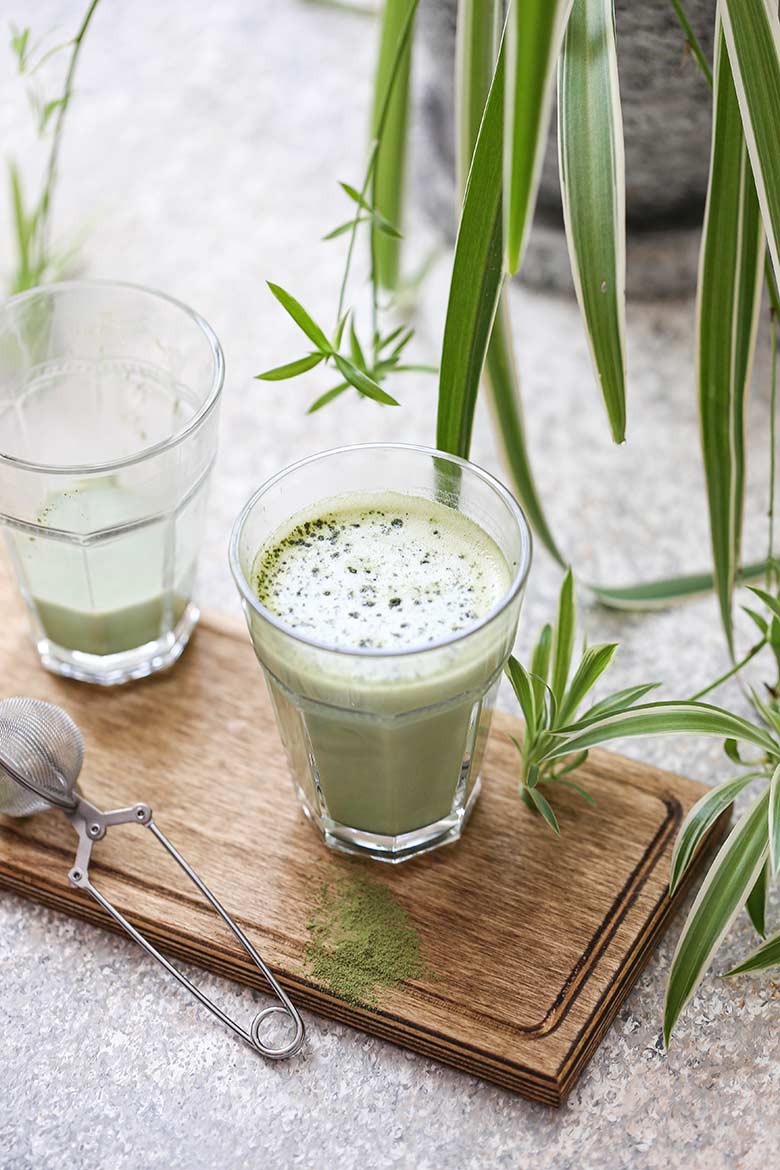 Vanilla Cinnamon Latte
It is autumn and little by little we have to put aside milkshakes and ice teas and go for hot and rich drinks. One of these hot drinks is vanilla and cinnamon Latte, which of course is very popular. The combination of cinnamon, vanilla, and coffee is great for autumn and winter days. {Get The Recipe Here}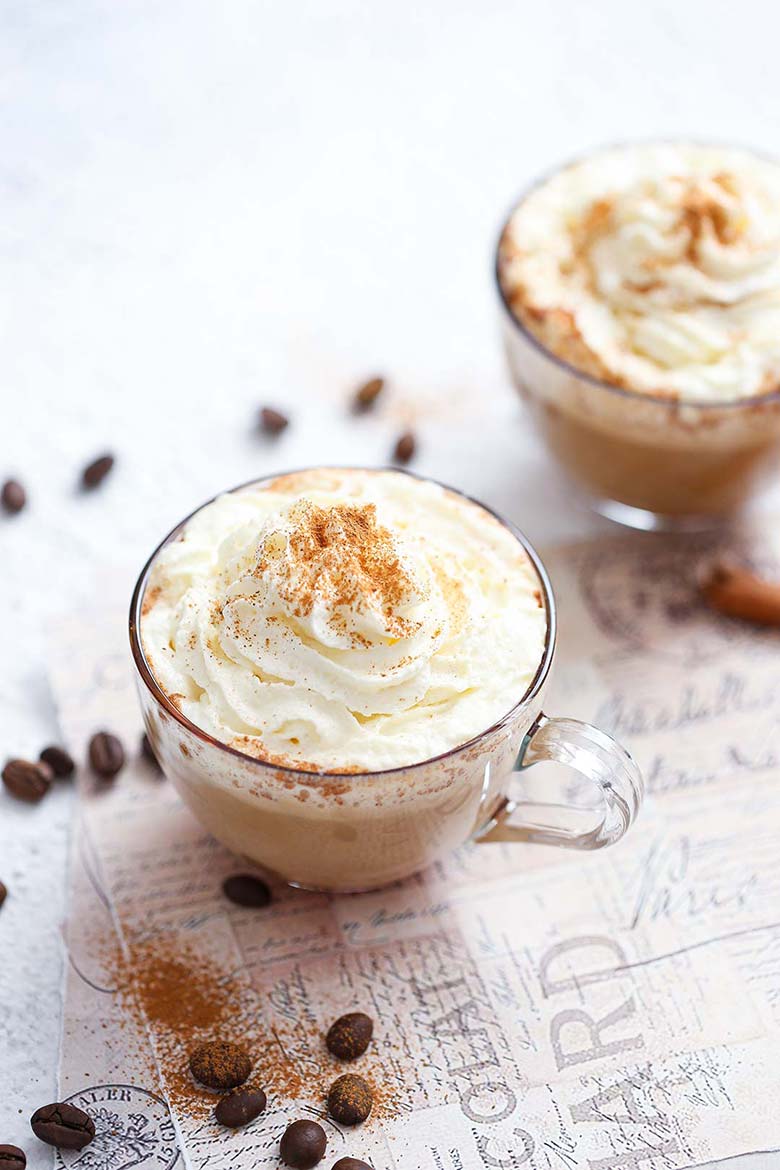 Pumpkin Spice Latte
A true autumn classic, the combination of delicious pumpkin with coffee. Every autumn I make pumpkin spice latte for the family and everyone loves it. If you have just made pumpkin puree, be sure to try this drink and enjoy every sip of it. {Get The Recipe Here}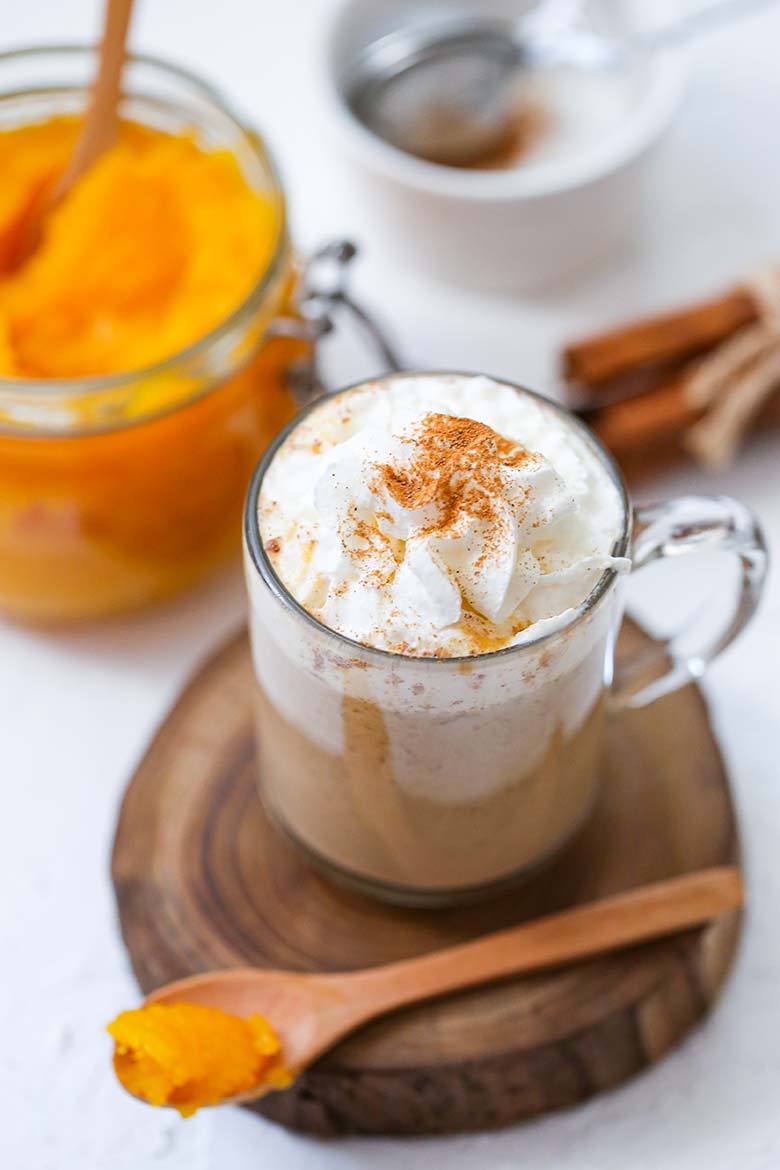 Caramel Latte Recipe
Caramel Latte is a warm drink based on espresso that you must have tried once in the cafe. Many Starbucks drinks and cafes are easy to prepare at home. So if you crave a hot caramel-flavored drink, Caramel Latte Recipe is for you. {Get The Recipe Here}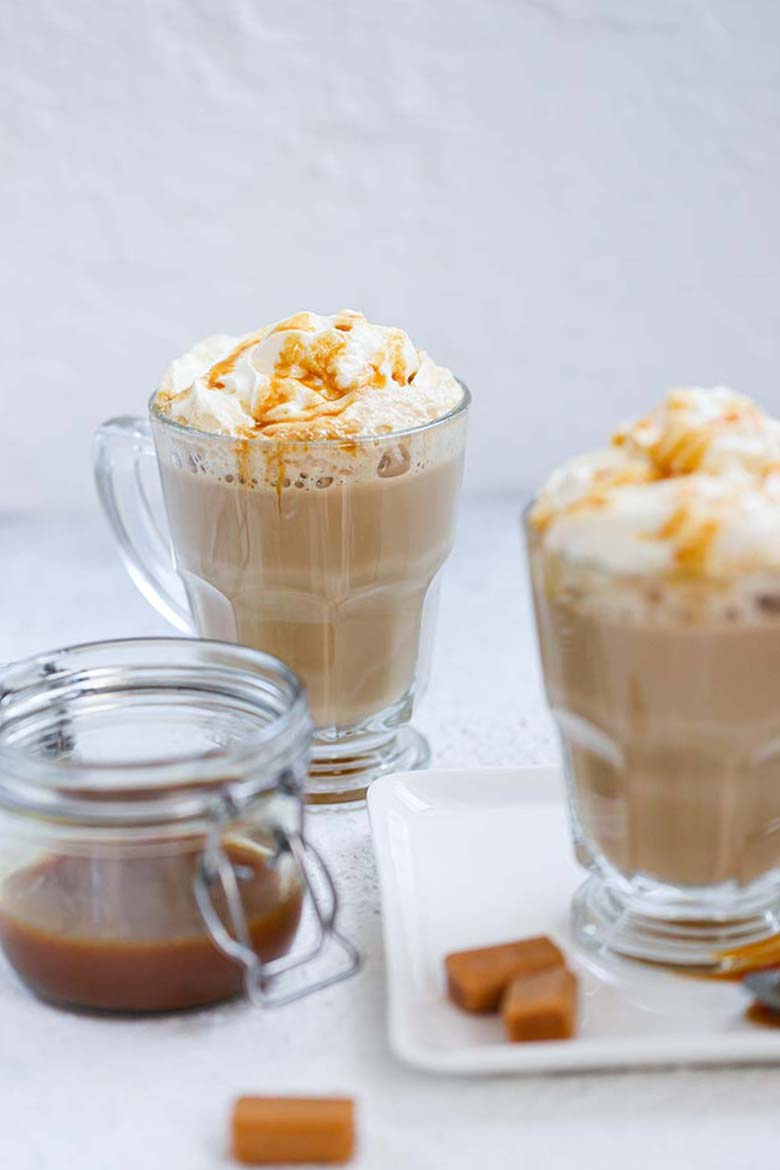 Cardamom Rose Latte
Has the taste of the lattes that you make every day or drink in a cafe become boring? Would you like to try a latte with a different flavor? Cardamom rose latte is one of those that you have probably not tried before. {Get The Recipe Here}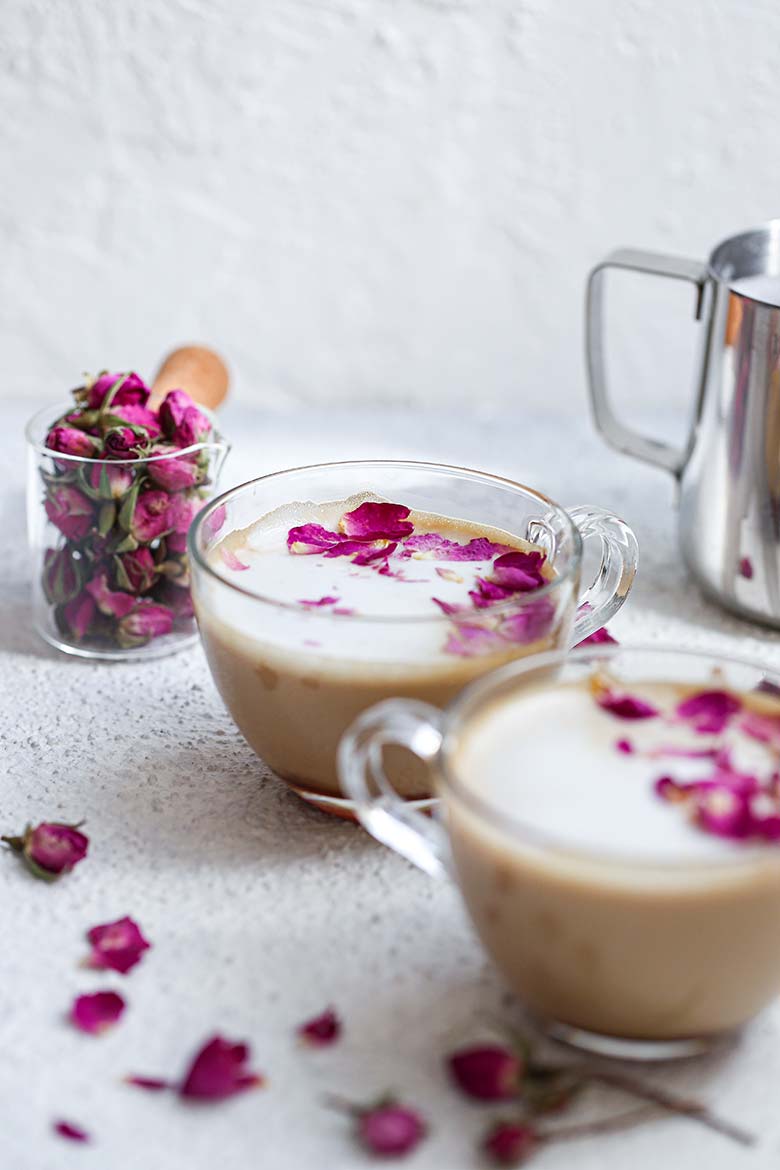 Cinnamon Dolce Latte
If you have taken a look at the other recipes on the site, you must have noticed that I love cinnamon and I try every dessert and drink that is made with cinnamon. cinnamon apple sheet cake, cinnamon french toast, and today is the time for a cinnamon dolce latte. {Get The Recipe Here}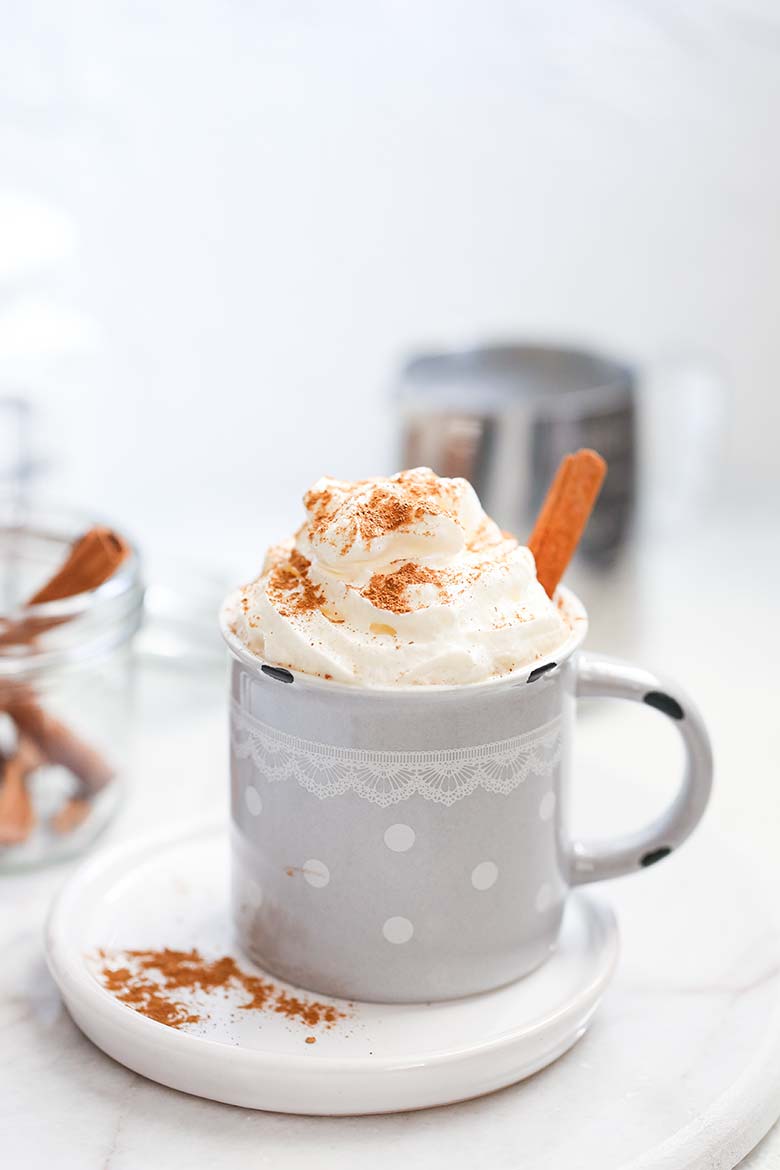 Chai Latte
There is nothing more enjoyable than drinking a cup of coffee or tea and reading a book in the autumn evenings. If you are looking for a new and different drink for autumn evenings that will warm your heart, a homemade chai latte is a good option. {Get The Recipe Here}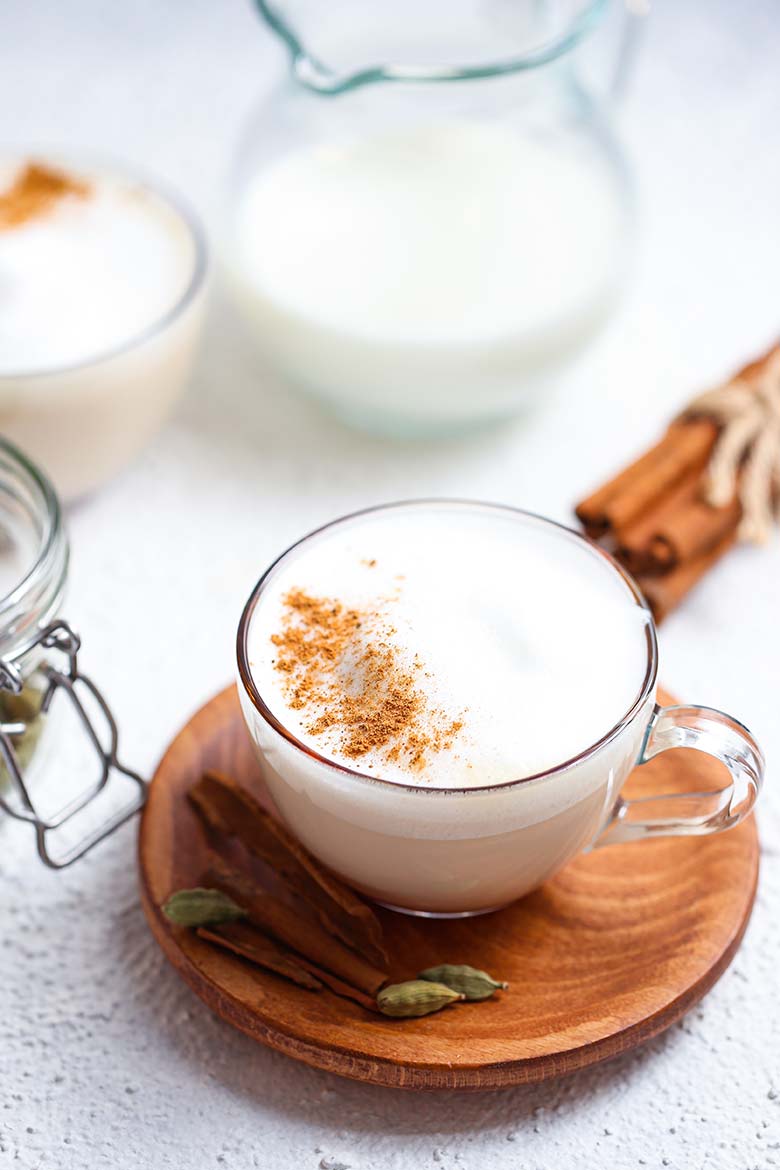 Strawberry Matcha Latte
Matcha has a growing fan base among tea lovers. Like green tea, matcha is produced from the camellia Sinensis plant but is grown differently and has a unique taste. Now this green powder that we know as Matcha has become so famous that it is used to make different types of hot and cold drinks, desserts, and sweets. {Get The Recipe Here}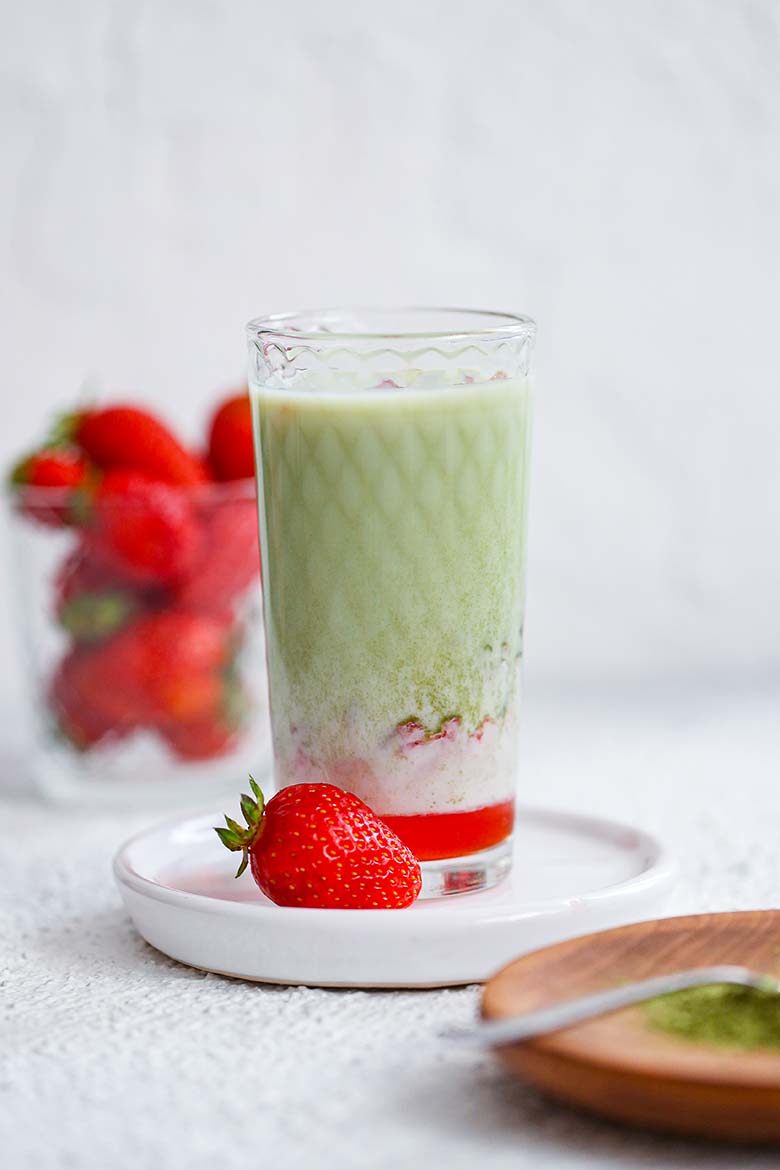 Lotus Biscoff Latte
The world of coffee and the drinks that are made with coffee is endless. These drinks are each made in a different way and have different flavors. One of the flavors that goes great with coffee is cookie butter. If you also like coffee and cookie butter, then do not hesitate to make a lotus Biscoff latte. {Get The Recipe Here}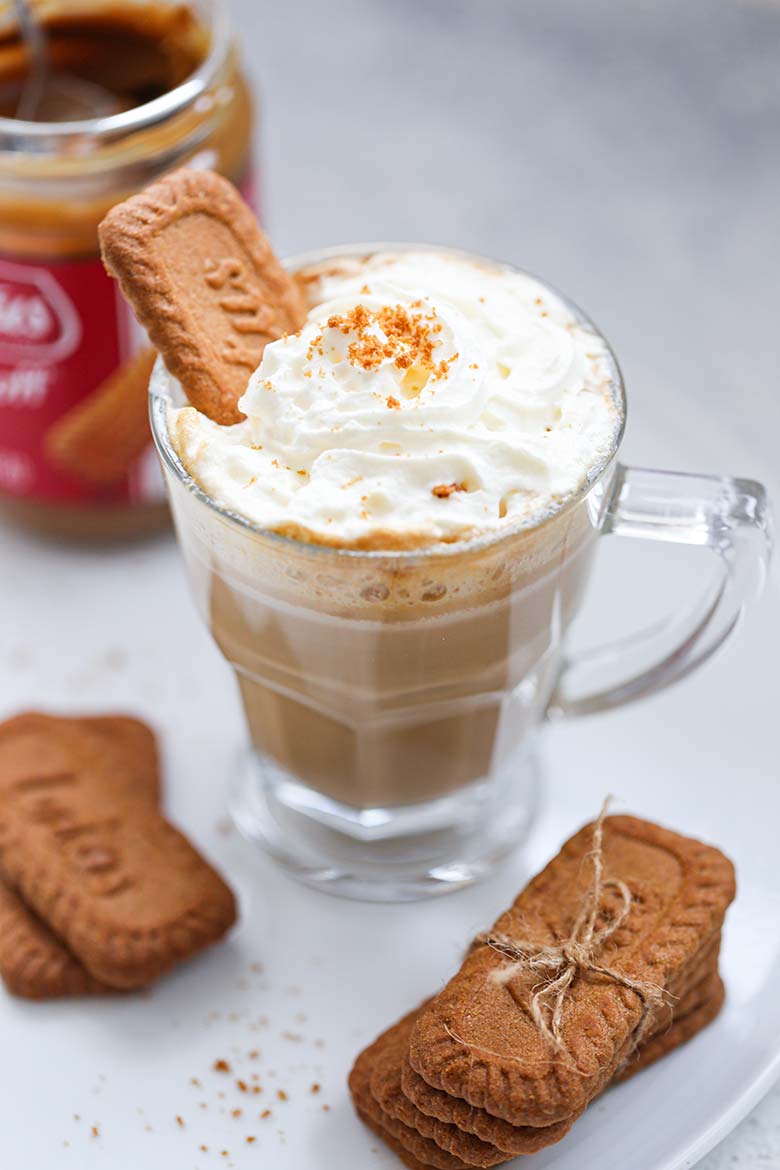 Gingerbread Latte
What are the best holiday drinks that have a festive mood? A cup of golden milk latte, eggnog, white hot chocolate, or gingerbread latte? My choice is definitely a gingerbread latte. A warm latte that has a mild spicy taste. Also, if you have homemade gingerbread, you can use it to decorate your latte cup. {Get The Recipe Here}