A warm latte is a comforting and cozy beverage based on espresso. It's a delicious blend of freshly brewed espresso, steamed milk, and foam. The warmth of the latte in your hands brings comfort to your soul and brings a smile to your face. Whether you want to enjoy a cup of latte in the morning to kickstart your day or as an afternoon pick-me-up, it will warm you up most deliciously. Here are my top 15 latte recipes to spice up your morning coffee routine.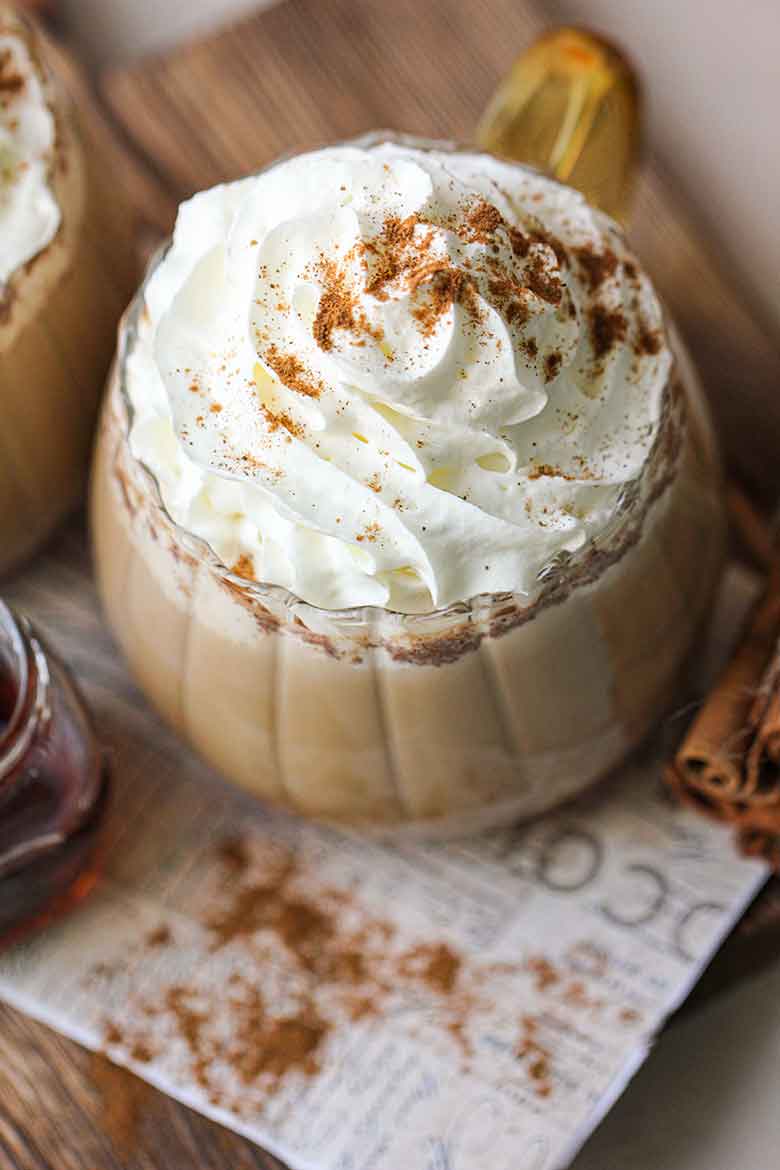 Pumpkin Spice Latte With Oat Milk
A true autumn classic, the combination of delicious pumpkin with coffee. The warm and comforting pumpkin spice latte with oat milk will be your new autumn favorite! It is typically made of espresso, oat milk, pumpkin puree, and pumpkin pie spice.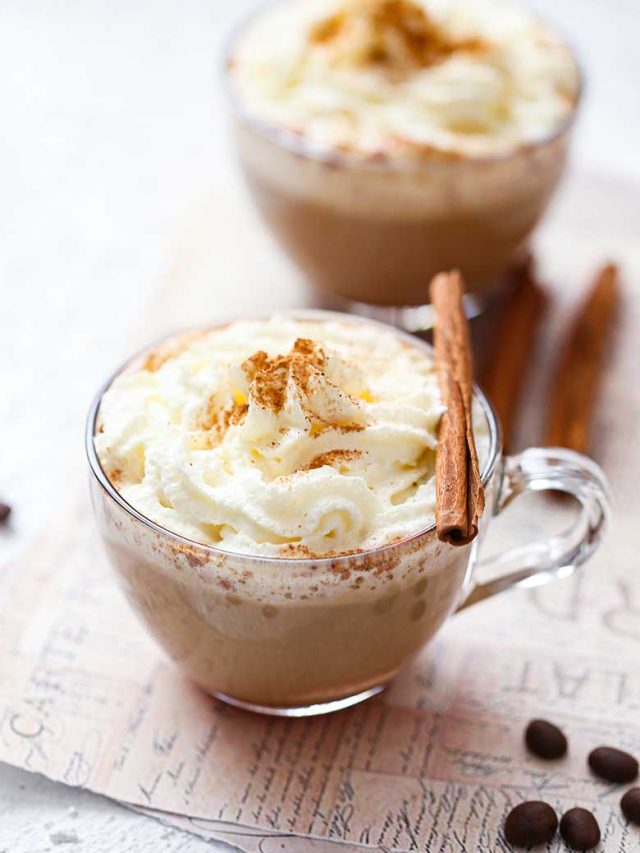 Vanilla Cinnamon Latte Recipe
A vanilla cinnamon latte is a warm and comforting coffee beverage made with a combination of vanilla, cinnamon, and espresso. This heartwarming and cozy mug of goodness consists of freshly brewed espresso mixed with steamed milk, flavored with vanilla syrup, and sprinkled with cinnamon on top.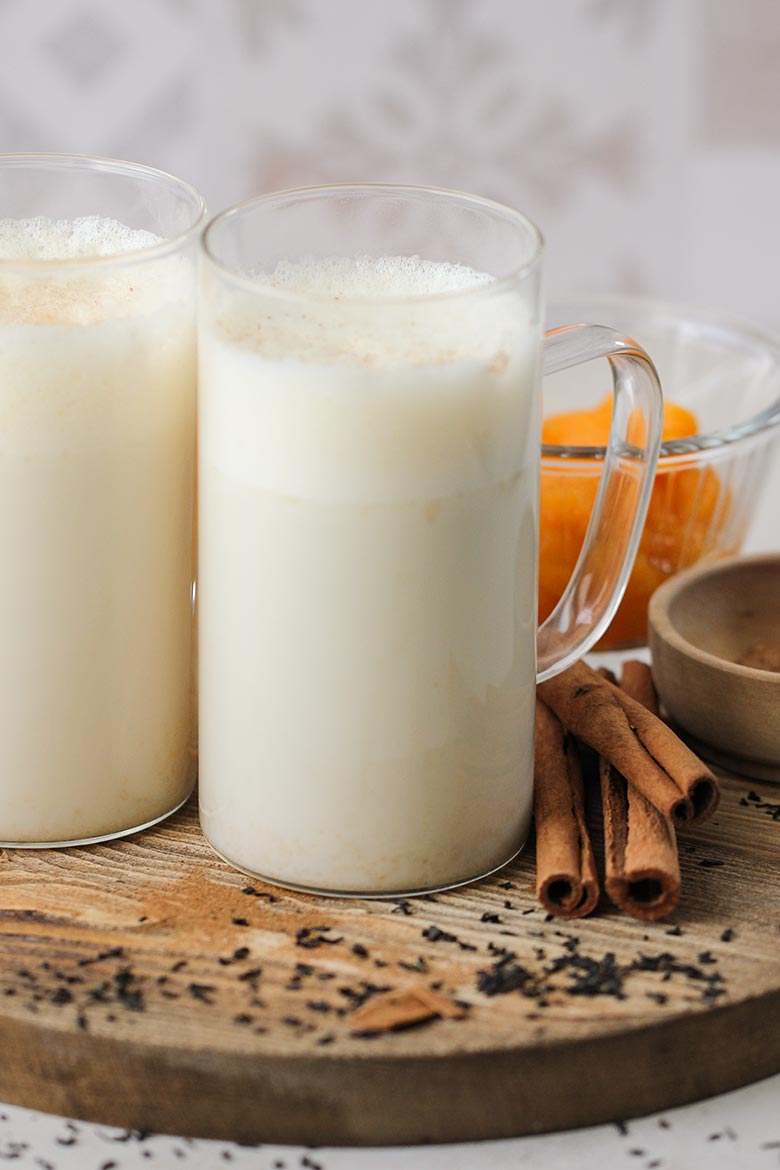 Pumpkin Chai Latte
This easy pumpkin chai latte is a creamy blend of black tea, pumpkin pie spice, your choice of steamed milk, and a sweetener like sugar, vanilla simple syrup, or honey. The tea is steeped in hot water to release the flavor slowly, then mixed with pumpkin pie spice, steamed milk, and sweetener to create a delicious fall-flavored and latte-like drink.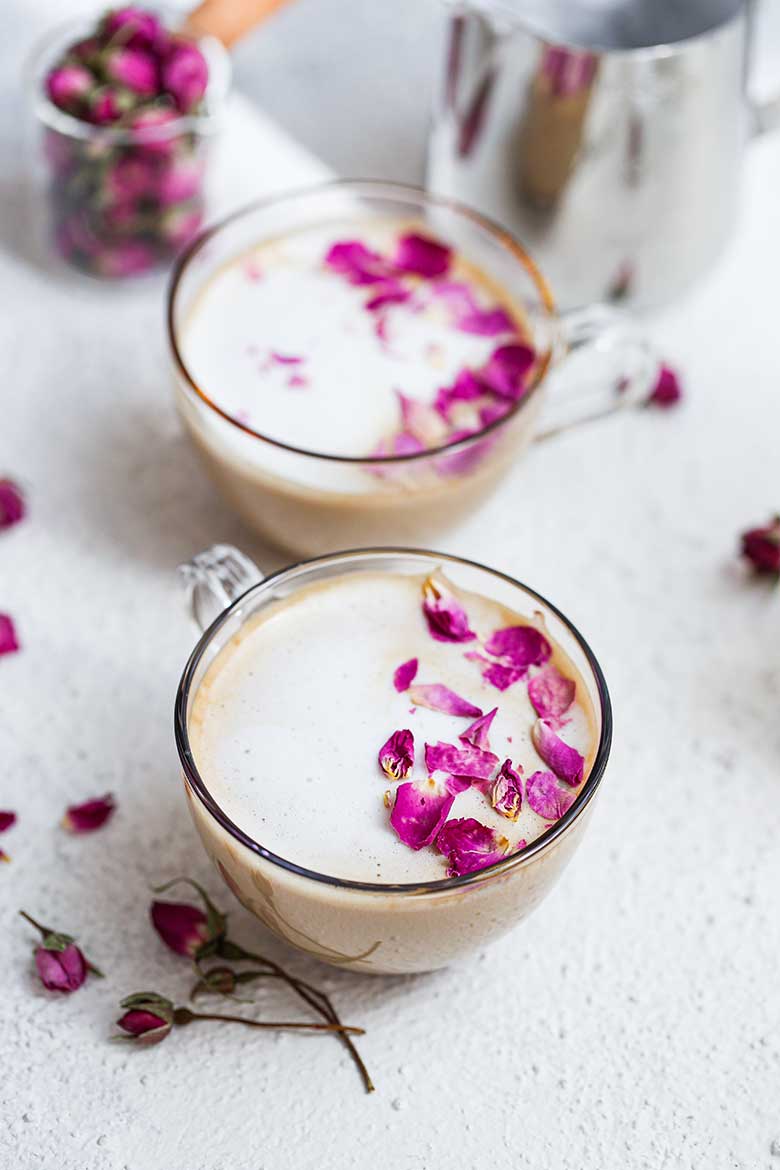 Cardamom Rose Latte
The cardamom rose latte combines the hints of rose water with the warming and spicy touch of cardamom. It typically consists of freshly brewed espresso mixed with steamed milk, flavored with rose water and cardamom, and finally sprinkled with dried rose petals on top.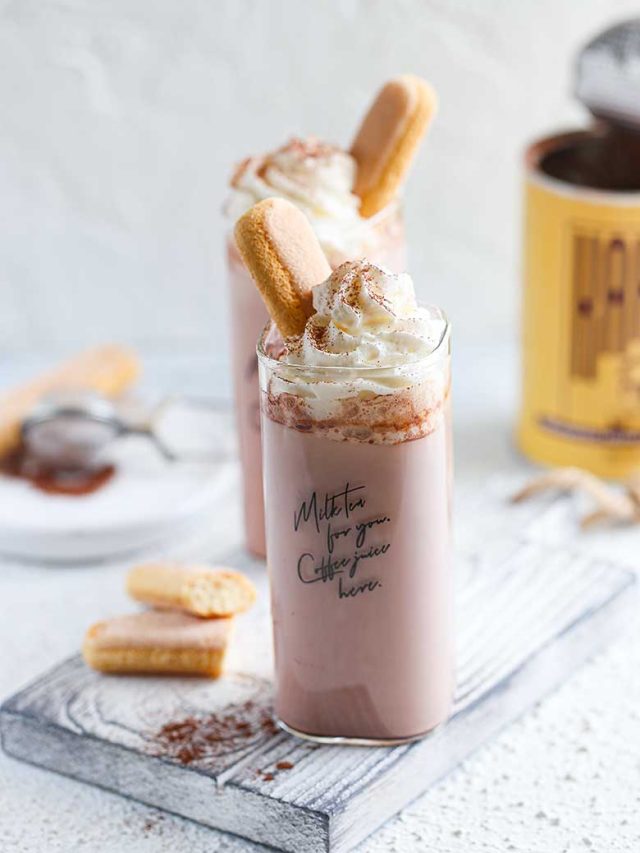 Tiramisu Latte Recipe
A Tiramisu latte is a delicious and indulgent coffee-based beverage that combines the flavors of Tiramisu, a classic Italian dessert, with the creamy richness of a latte. Make your own rich, creamy, warm, and comforting tiramisu latte at home with just a few simple ingredients.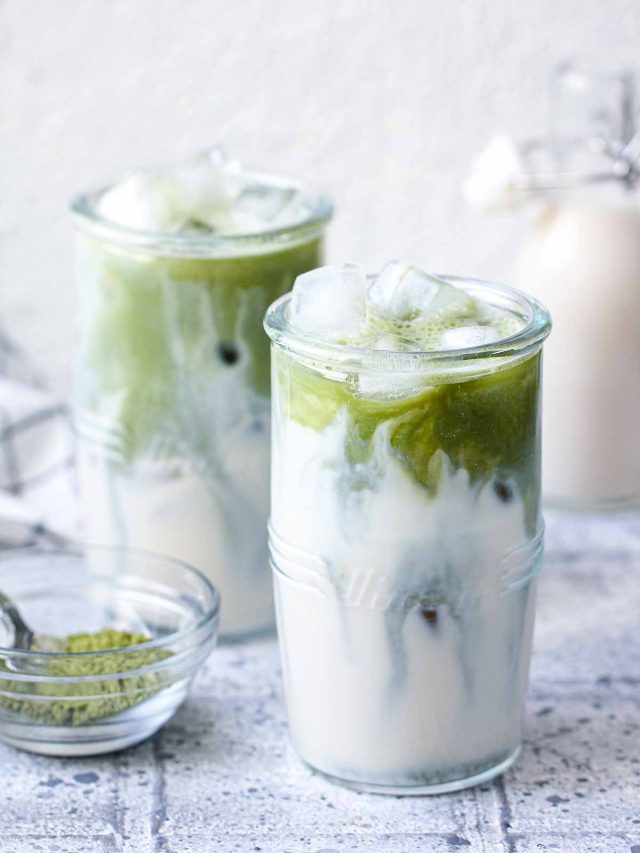 Iced Vanilla Matcha Latte
The Iced Vanilla Matcha Latte is a refreshing beverage that combines the flavors of matcha green tea, milk, and a hint of vanilla. In addition to its lovely vibrant green color, this drink has many health benefits. If you haven't tried the homemade vanilla matcha latte recipe yet, now is the time.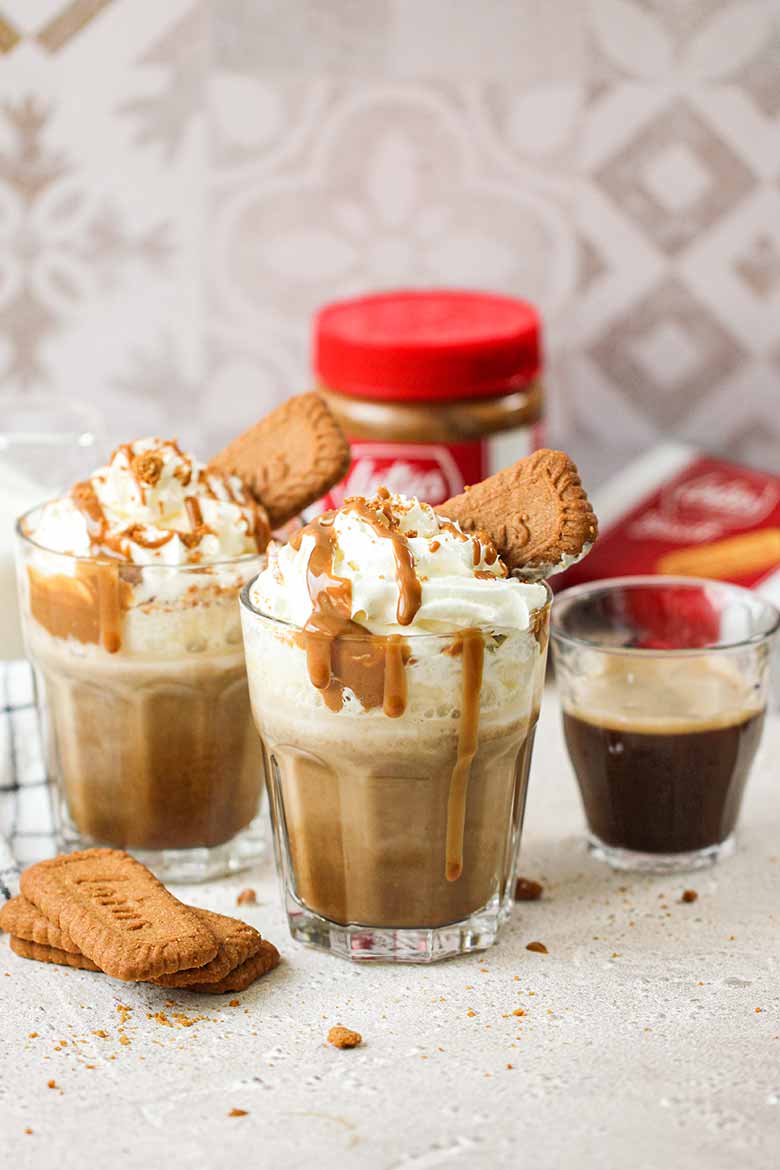 Lotus Biscoff Latte
Lotus Biscoff Latte is a delightful and indulgent beverage that combines the flavors of sweet and lightly spiced cookie butter with strong and bold espresso. There are tons of flavors that you can add to your latte, but trust me this cookie butter latte is in another league.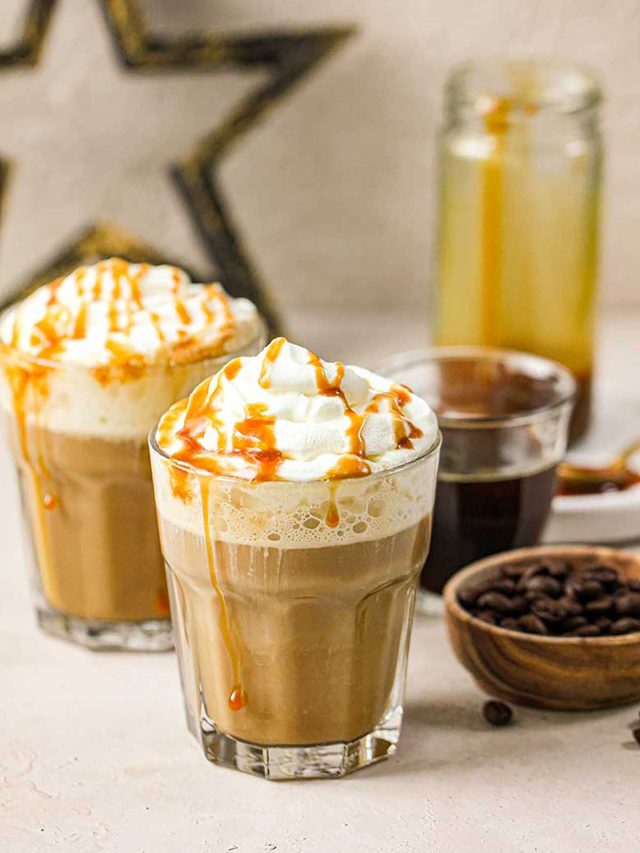 Homemade Caramel Latte
Caramel Latte is a beverage based on espresso that is a staple on every coffee-shop menu. This sweet and creamy latte recipe is perfect when you want a coffee but also crave something caramel-y.