A homemade cinnamon dolce latte is a delicious coffee drink made with espresso, cinnamon dolce syrup, and frothy milk. A sweet and spicy coffee treat that will help you kickstart your day the right way.
About This Recipe 
This cinnamon dolce latte is packed with a warming flavor of cinnamon, making it a perfect choice for chilly mornings or afternoon pick-me-ups. It is usually made with 2 shots of espresso combined with cinnamon dolce syrup and topped with silky and frothy milk. Switch up your coffee ritual with this deliciously sweet and cafe style drink.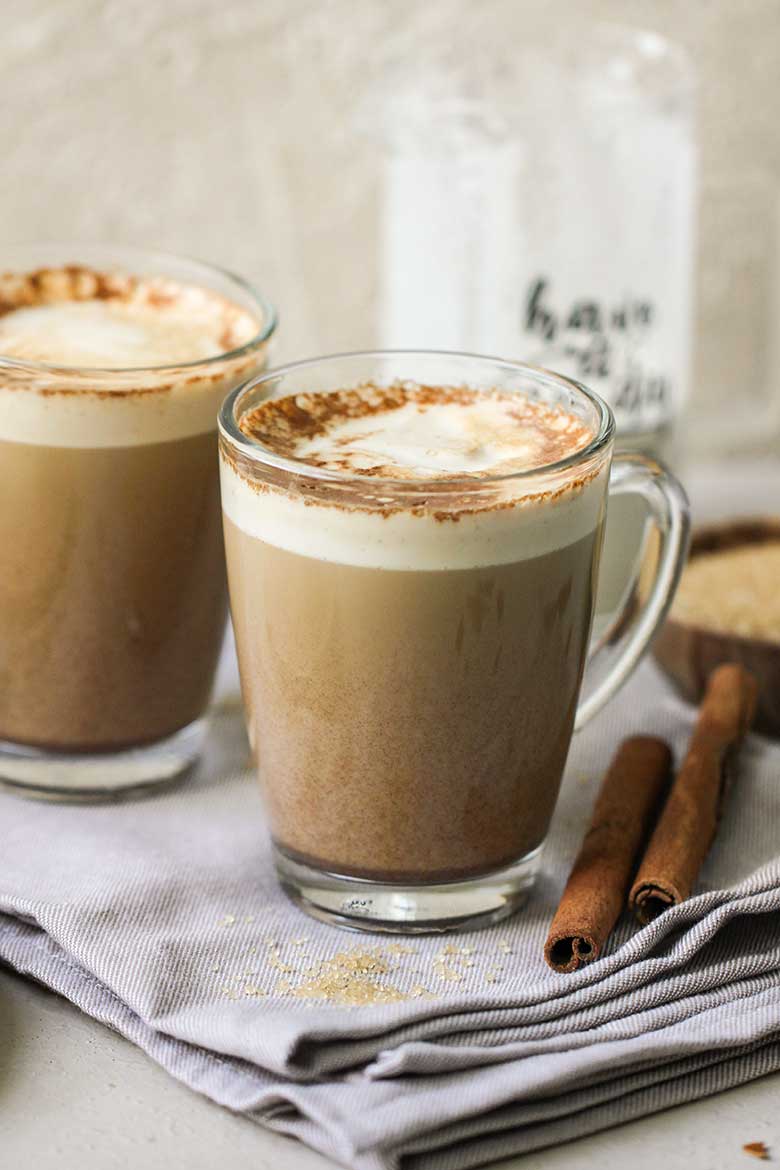 Why You Will Love This Recipe 
Warm and cozy: Cinnamon Dolce latte is an espresso-based drink that is a delicious blend of espresso, chocolate, cinnamon dolce syrup, and milk. A sweet and comforting twist on the classic Caffè latte.
Easy to make: Enjoy your warm and cozy cinnamon dolce latte without leaving your house. All you need to do is follow a few easy steps.
Versatile and easily adaptable: Would you like your latte to be dairy-free? Simply use your preferred choice of plant milk such as oat milk, soy milk, coconut milk, or almond milk.
What Do You Need to Make Cinnamon Dolce Latte
Coffee: A traditional latte is made with espresso shots mixed with steamed milk and a creamy layer of foam on top. Some people prefer to make a latte using strongly brewed coffee instead. Either instant espresso powder will work.
Vanilla extract: Do not forget to add a little vanilla extract.
Milk: You can use dairy milk or non-dairy milk for this latte.
Cinnamon: Adds warmth and sweetness to the syrup.
Brown sugar: Gives a slightly rich and caramel-like flavor to the cinnamon dolce syrup.
Granulated sugar: Adds sweetness.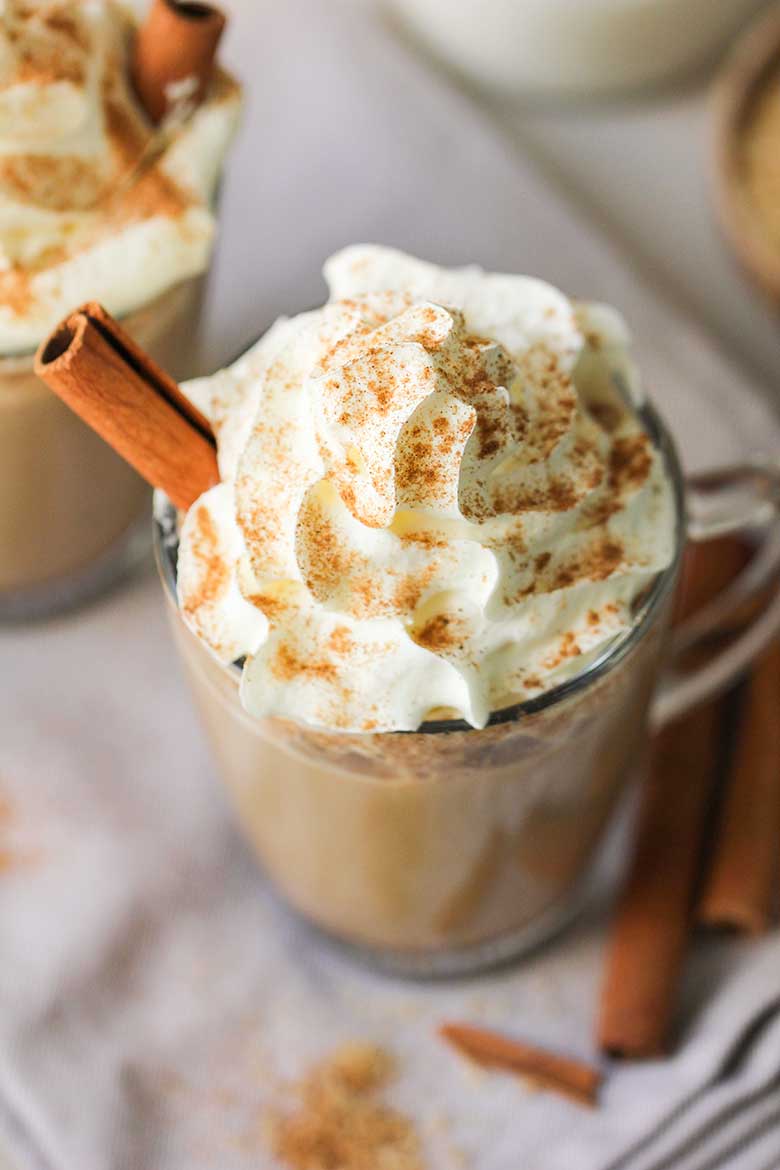 How to Make Cinnamon Dolce Latte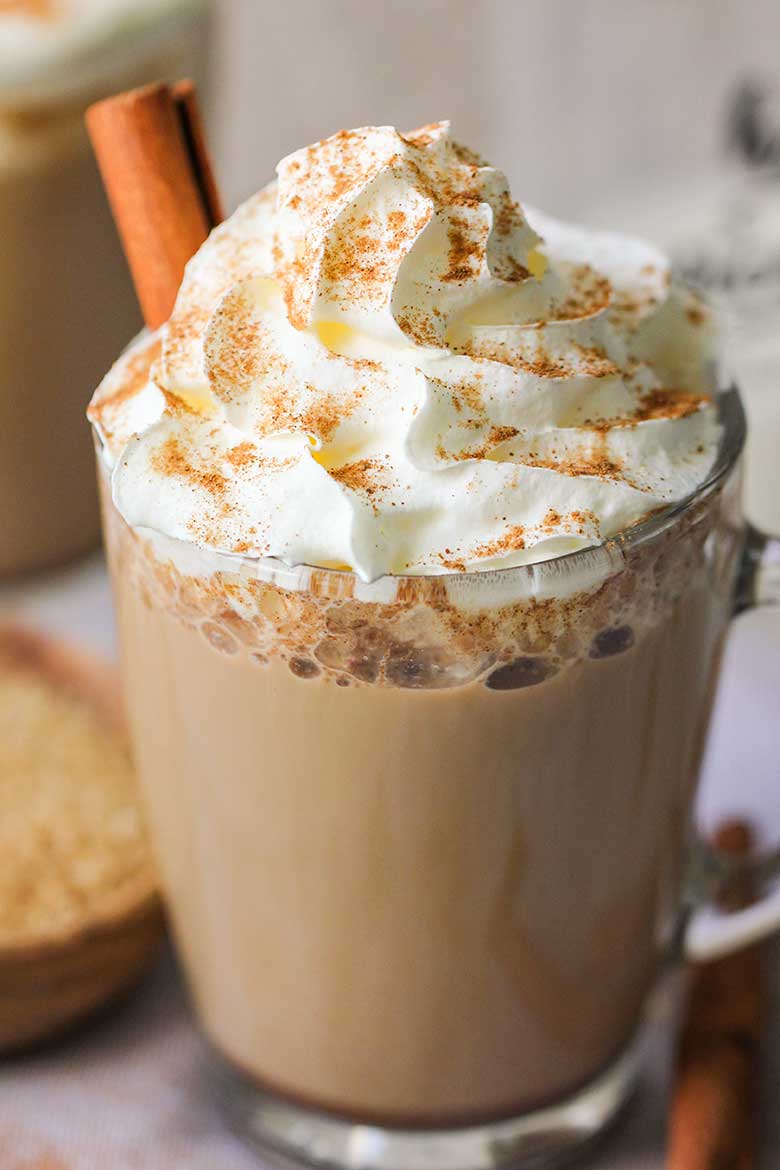 How to Make Cardamom Rose Latte Like a Pro?
If you have an espresso machine or moka pot at home, you will not have hard work. However, if you don't have it and you don't want to miss drinking latte, you can also try other coffee alternatives, you can use the coffee you brew with a french press!
How to froth milk? Use a simple milk frother! A milk frother is a device commonly used to make foam on beverages such as milk and coffee, and you can also use it as a small mixer.
The first thing you need to know is that the milk you choose must be fresh, do not use milk that has been refrigerated for several days because you will not get the result you want. Whole milk gives you better foam, of course, you can also use low-fat milk and kinds of milk such as almond milk and soy milk, but the result is better with whole milk because it has more fat and this helps to form foam.
Did you like the cinnamon dolce latte recipe? Try my vanilla cinnamon latte recipe as well! Leave your comment below and If you make this recipe, be sure to tag your photos #yummynotes 
Looking for More Latte Recipes?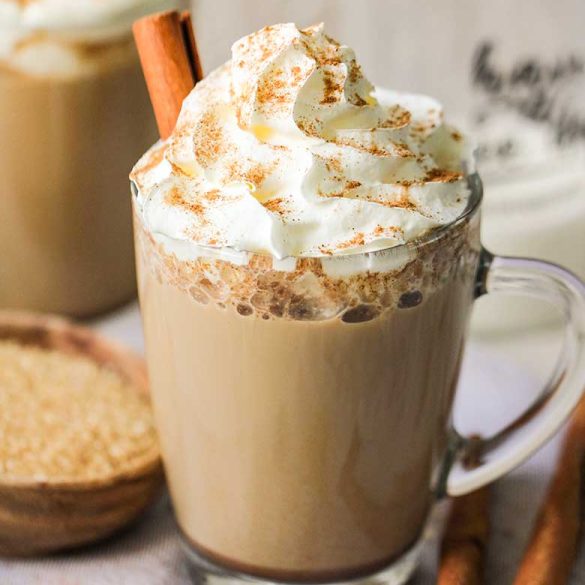 Ingredients
2 tablespoons of cinnamon syrup

1/4 cup espresso

3/4 cup milk
Instructions
Step 1
If you have an espresso machine or moka pot at home, you will not have hard work. Prepare espresso with espresso maker or French press.
Step 2
Warm the milk in a small saucepan. Transfer the hot milk into a clean french press and whisk quickly to make the milk foam. Whisk the milk for 1 minute until it froths.
Step 3
First, pour one or two tablespoons of cinnamon syrup at the bottom of the cup. Then add the espresso coffee to the caramel sauce. Espresso should be hot. Finally, add the milk and milk foam. You can also top it with whipped cream and ground cinnamon.
Did You Make This Recipe?