For many people, the morning coffee ritual is very important. The caffeine in coffee energizes you and cheers you up all day long. Many people prefer espresso without any additives, and some people like to have their morning coffee with milk and different sweeteners. If you like your coffee to be creamy, sweet, and milky condensed milk iced coffee will make you fall in love with it.
About This Recipe 
Cool and refreshing sweetened condensed milk iced coffee is easy to make and great to take on the go! In a matter of minutes, you can prepare this incredibly good iced coffee at home with just a few simple ingredients. There is nothing like a  cool cup of coffee to start off your day.
Why You Will Love This Recipe
Latte or coffee with sweetened condensed milk is slightly creamier and sweeter than other lattes. It is sweetened with condensed milk and doesn't need any other sweetener. It doesn't matter whether you make it with brewed coffee or instant coffee, it's wonderful. And finally, like most lattes, you can drink it hot or iced. You can easily adjust the ingredients to suit your own tastes and add in other flavorings such as vanilla extract and caramel sauce.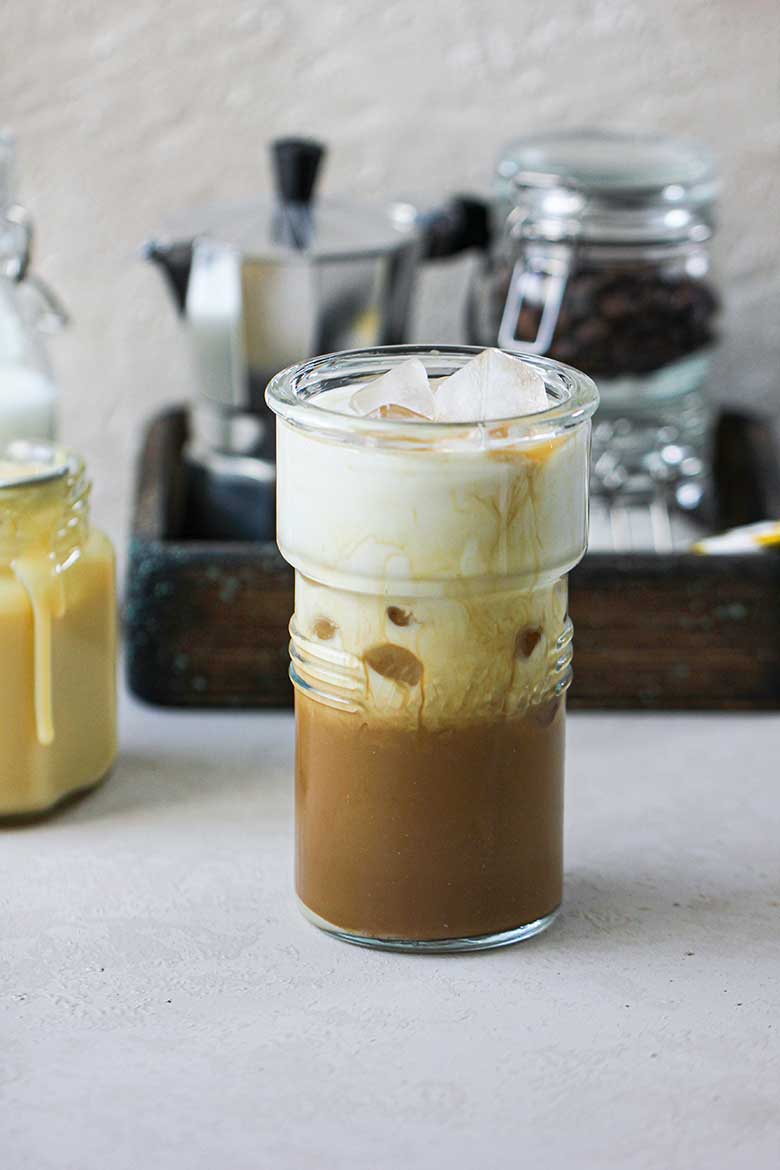 What do You Need to Make Sweetened Condensed Milk Iced Coffee?
Espresso: You can use freshly brewed espresso, or even instant coffee if it's all you've got!
Milk: I have used full-fat dairy milk for this recipe, but you can use the milk of your choice.
Sweetened condensed milk: Use homemade or canned sweetened condensed milk. To make a plant-based version of this recipe simply use plant-based condensed milk and milk.
Instructions
In a tall glass, add sweetened condensed milk and strongly brewed hot coffee. Mix well.
Add ice cubes.
Add milk. Mix well before drinking. Enjoy!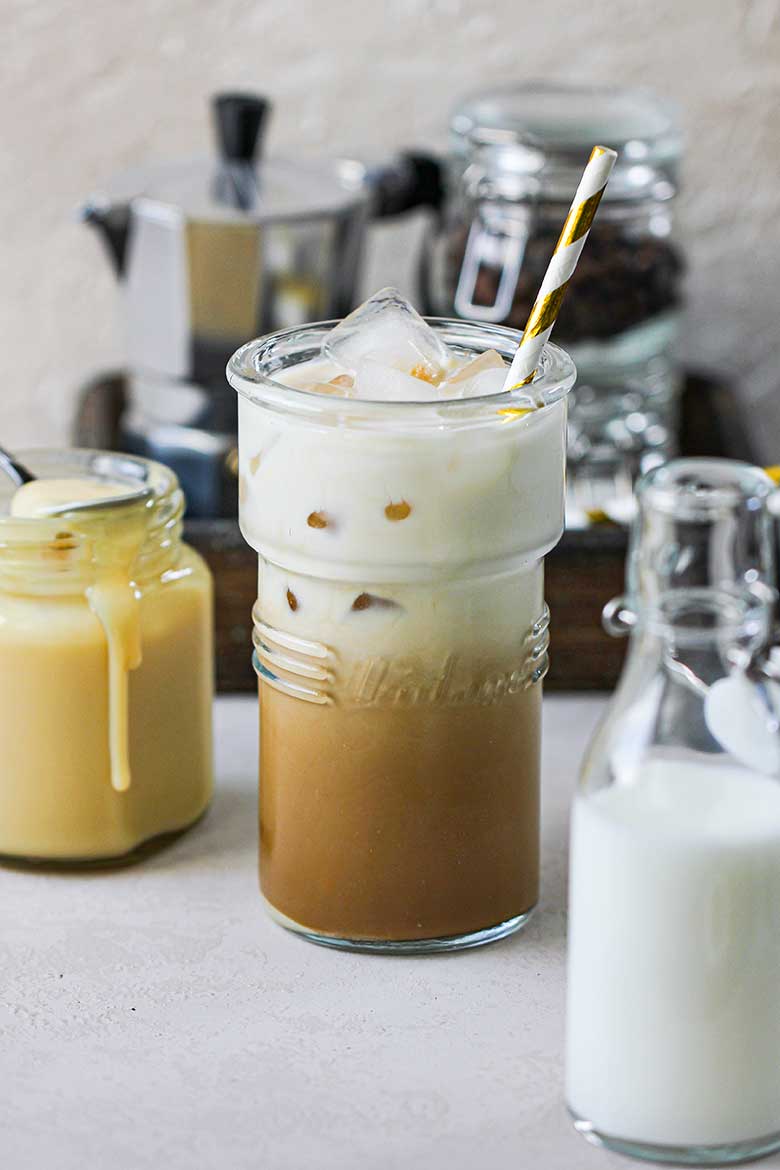 FAQs
Does Condensed Milk Taste Good in Coffee?
Using sweetened condensed milk is a decadent way to add creaminess and sweetness to coffee-based drinks. Condensed milk is sweet, thick, and has a rich milky flavor.
Did you like the sweetened condensed milk iced coffee? Try my vegan chocolate milk recipe as well! Leave your comment below and If you make this recipe, be sure to tag your photos #yummynotes 
Looking for More Latte Recipes?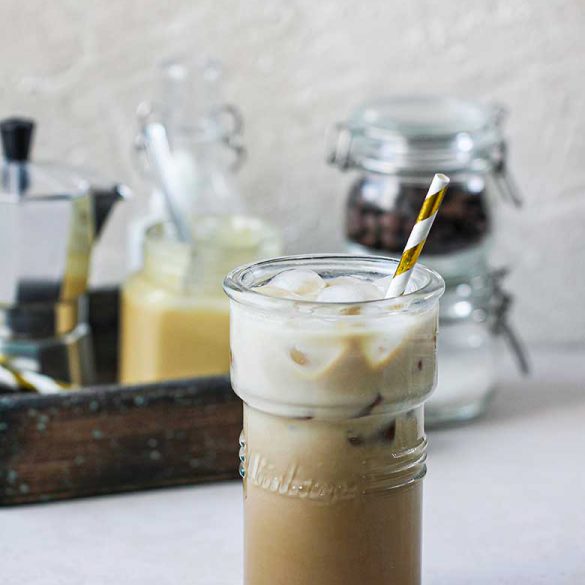 Ingredients
¾ cup milk

½ cup strong coffee

1 tablespoon sweetened condensed milk

Ice cubes
Instructions
Step 1
In a tall glass, add sweetened condensed milk and strongly brewed hot coffee. Mix well.
Step 2
Add ice cubes.
Step 3
Add milk. Mix well before drink. Enjoy!
Did You Make This Recipe?