If you want a simple and refreshing smoothie this mandarin smoothie recipe is for you! A bright and creamy pick-me-up in the morning or during snack time!
What You Need To Make This Smoothie
Mandarin: Use sweet and seedless mandarins or clementines.
Banana: Bananas can be frozen or added to a smoothie at room temperature if you do not like your smoothie to have an icy texture.
Honey or maple syrup: I prefer to use honey or maple syrup as a sweetener.
Milk or vanilla yogurt: Vanilla Yogurt adds creaminess and a delicious touch to your smoothie.
How to Make Mandarin Smoothie Like a Pro?
Peel and de-seed the mandarins and cut them into small pieces. Pour all the ingredients into the mixer and give a few pulses until it is completely smooth. You can also add a few pieces of an ice cube to have an icy texture smoothie. For smoothies, you need a powerful blender. If your blender isn't powerful enough, it won't be able to break up frozen fruits and ice.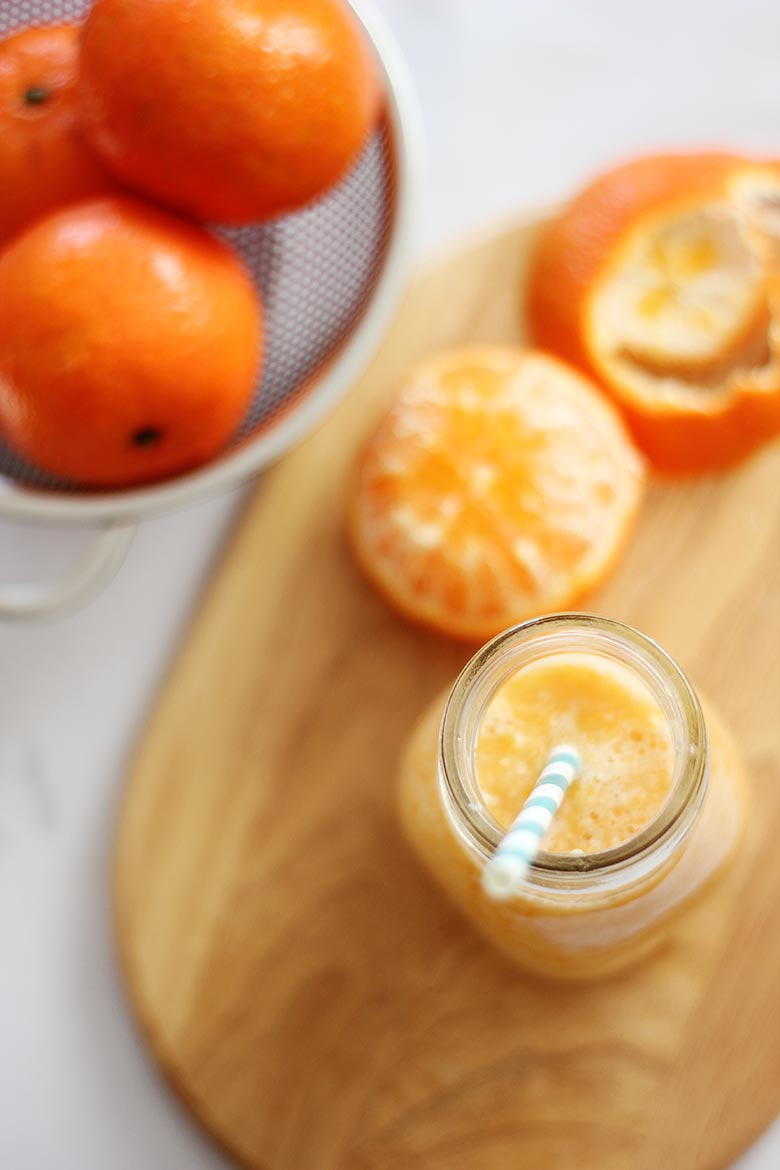 Mandarin Smoothie Recipe Preparation
Before you make your favorite mandarin smoothie recipe, you must follow a few general points:
Provide a strong, high-speed blender. Because the conventional blender can not crack the pieces of fruit and ice as well.
The main ingredients of each smoothie are fruit, liquids (water, juice, milk) or yogurt, and ice. Pour all these ingredients into a mixer and mix them up.
If you have enough time, put the fruits in the freezer for at least 30 minutes. Otherwise, you should add more ice to the mixer.
Instead of using dairy, you can use soy milk, coconut, or hazelnut milk.
Most of the smoothies have a little honey or sugar (about a tablespoon).
You can totally drop sweeteners and reduce your calorie intake.
Try the taste of smoothie before pouring it into the glass and add everything that makes it more delicious.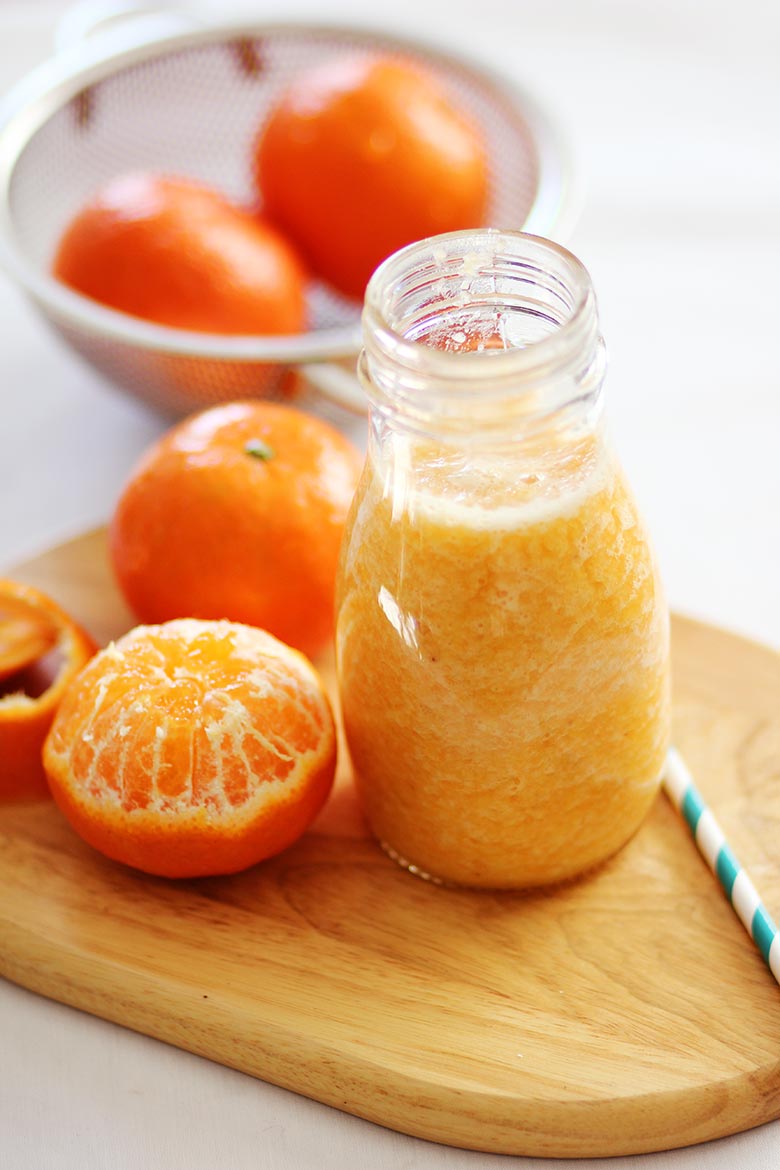 Did you like the mandarin smoothie recipe? Try my apple pie smoothie recipe as well! Leave your comment below and If you make this recipe, be sure to tag your photos #yummynotes 
Looking for More Smoothie Recipes?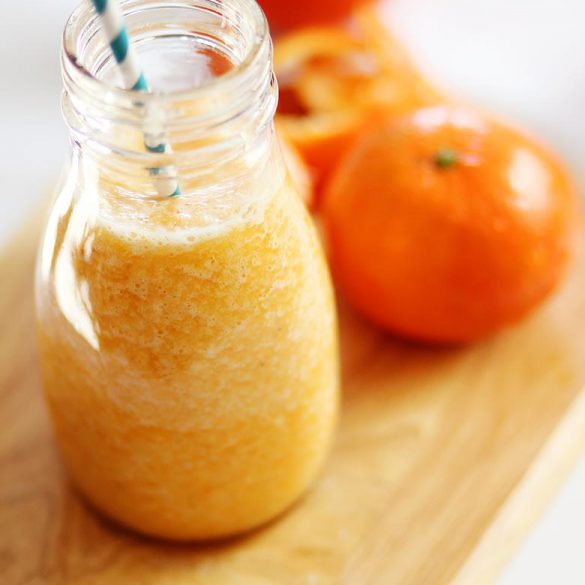 Ingredients
3 mandarins

1 banana peeled and frozen

1 tablespoon honey or maple syrup

1 cup milk of your choice or vanilla yogurt
Instructions
Step 1
Put all the ingredients in a blender and mix all together until smooth.
Step 2
Pour into serving glasses.
Did You Make This Recipe?