Eggs have the highest protein levels among foods. It can be consumed boiled or in oil, and many delicious recipes can be made with it. Now, is there anyone who does not like eggs with all their benefits? Here is a classic egg salad sandwich recipe.
What Is Egg Salad Sandwich? 
Eggs, one of the highest level protein sources, are eaten with pleasure at every meal of the day. You can find different recipes for hard-boiled eggs on the Internet, one of which is an egg salad sandwich. The history of this egg sandwich goes back to the 1800s. In early recipes, this delicious sandwich was made with a combination of hard-boiled eggs, salt, pepper, and mayonnaise.
You do not always need so many ingredients and time to make a delicious meal, so if you are a fan of eggs, this egg salad sandwich recipe is suitable for you. The egg sandwich is an easy food that you can serve in different ways. You can serve it as a main meal or breakfast or on small pieces of bread as finger food at your gatherings.
What You Need To Make Classic Egg Salad Sandwich
Sandwich bread
Hard-boiled eggs
Mustard
Mayonnaise
Lettuce
Salt and pepper
you can also use pickles, celery, mashed avocados, bacon, dill, or use anything else to flavor your sandwich.
Right Bread For Sandwich
Sandwich is a type of food prepared with various ingredients placed between two slices of bread. It can be prepared in a very short time. Bread is one of the basic ingredients of any sandwich, it is necessary to choose the right size and type. You can use different types of toast or sandwich bread to make this sandwich, it does not matter if it is rye bread or wheat bread.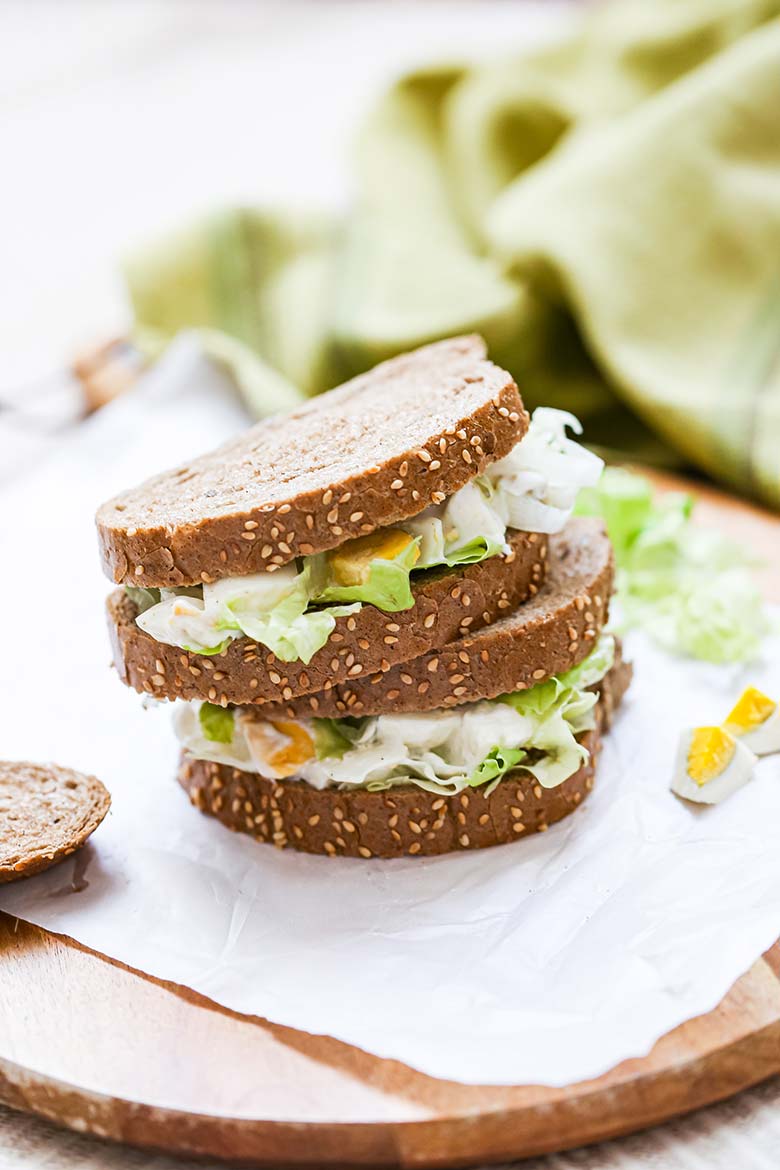 Did you like the egg salad sandwich recipe? Leave your comment below and If you make this recipe, be sure to tag your photos #yummynotes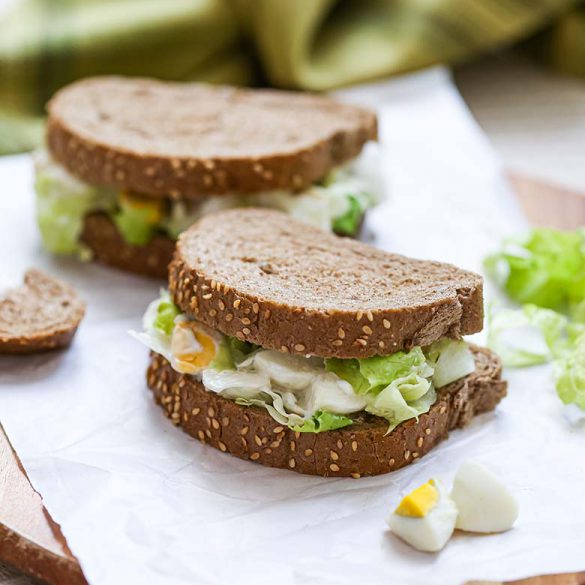 Ingredients
6 egg

2 tablespoon mayonnaise

1 teaspoon yellow mustard

Salt and pepper

8 toast bread

1/4 lettuce
Instructions
Step 1
Boil and peel the eggs and then mash the eggs with a fork or cut them into small cubes.
Step 2
Add mustard, salt and pepper, and mayonnaise to the eggs and mix.
Step 3
Chop the lettuce. Put some lettuce and egg mixture in the sandwich bread.
Did You Make This Recipe?