Today, I have a recipe that you can easily prepare at home and will not take much of your time. A delicious snack for children and adults; homemade oven baked tortilla chips. Of course, I used ready-made tortillas, but you can also make crispy and delicious chips with homemade tortillas.
About This Recipe
Tortilla chips are a snack made from flour tortillas that are cut into triangles and then fried or baked. You can make them any way you want at home. You can deep-fry, bake, or microwave these easy-to-make homemade tortilla chips that are totally fresh and crispy. It is quite simple to make, but it is up to you to enrich its taste. The basic ingredients are tortilla bread, salt, and oil for frying. If you're baking or microwaving, all you need is tortillas and salt.
What do You Need To Make Oven Baked Tortilla Chips
Oil: You will need about 3/4 to 1 cup sunflower oil or canola oil depending on how many chips you are making. If like me, you are going to make these chips in the oven, you need less oil.
Tortilla: I usually make 6 chips from each tortilla bread, 72 chips will come out of 12 pieces of bread, it will be a snack for 3-4 people.
Salt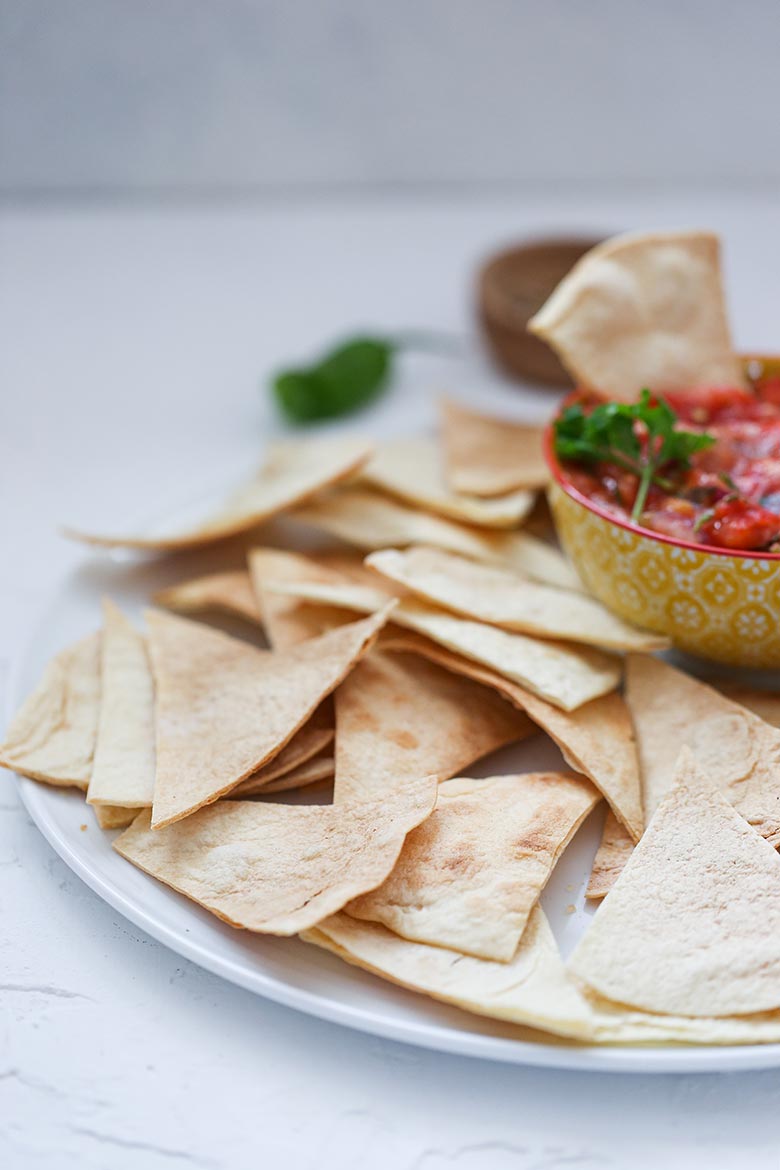 Did you like the homemade oven baked tortilla chips recipe? Try my samosa recipe as well! Leave your comment below and If you make this recipe, be sure to tag your photos #yummynotes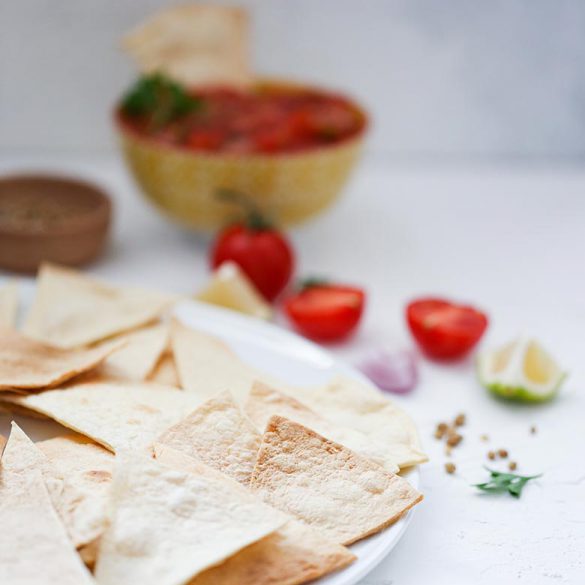 Ingredients
1 tablespoon sunflower oil

12 pieces of tortilla

Salt
Instructions
Step 1 
Preheat the oven to 350°5.
Step 2
Cut each of the tortillas into 6 equal triangles.
Step 3
Brush both sides of the tortillas with oil.
Step 4
Spread the tortillas on the oven tray and sprinkle a little salt on them.
Step 5
Place the baking tray in the oven until the tortillas are golden and crisp. This process takes about 10 to 12 minutes. Serve the tortilla chips with your favorite sauce.
Did You Make This Recipe?